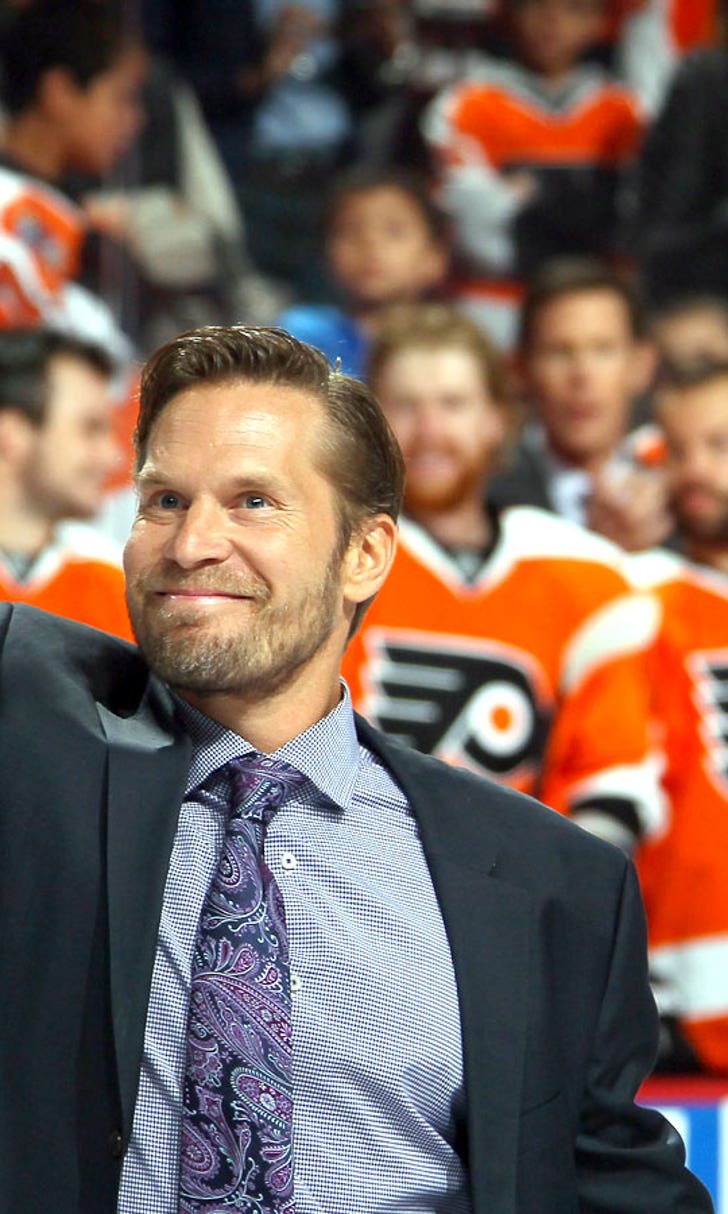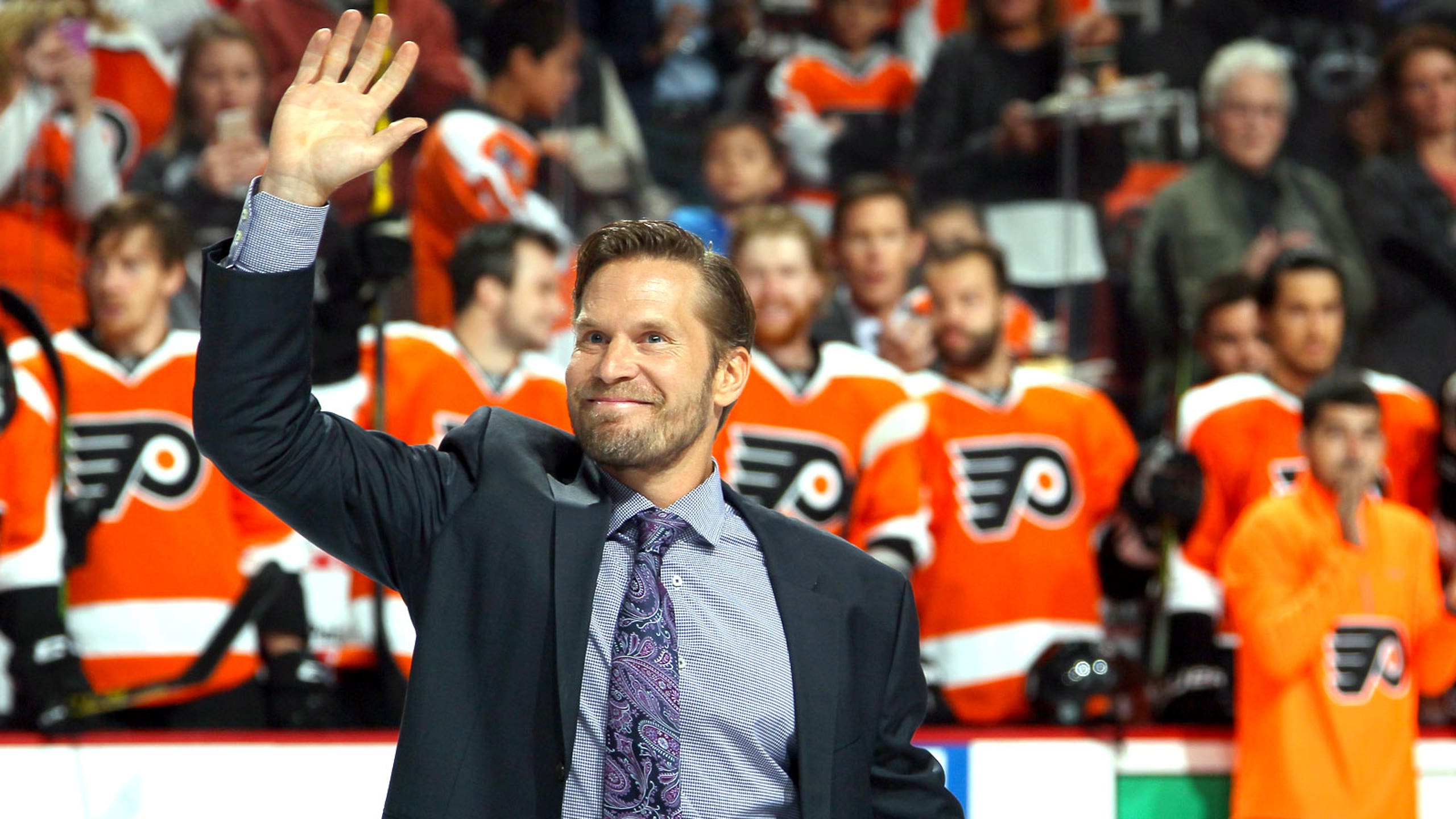 Timonen touched by Flyers' tribute
BY foxsports • October 15, 2015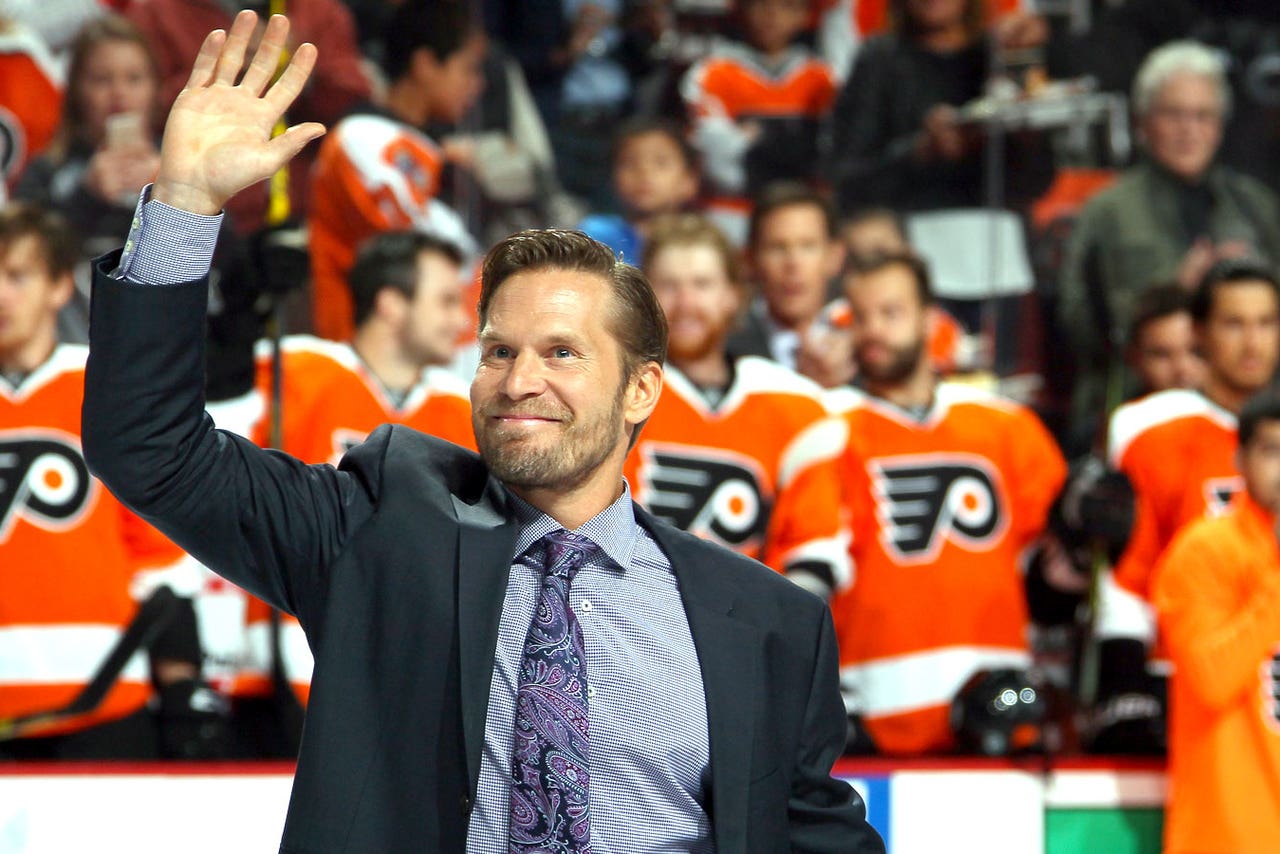 Retired defenseman Kimmo Timonen still had the look of a man wanting to play in the NHL.
Then again, Timonen admitted his strict diet isn't what it used to be and has openly enjoyed some of the finer things in life.
"The reality is, I'm 40 years old and I just had a glass of red wine," Timonen told CSN Philly. "Can't really turn that down anymore."
Timonen has earned that glass of wine and more after his 16-year NHL career ended in storybook fashion by hoisting the Stanley Cup with the Chicago Blackhawks in June. The five-time Finnish Olympian missed the majority of the 2014-15 season due to blood clots in his lungs and legs before being acquired from the Philadelphia Flyers in February for a second-round pick.
Although he played 16 games with the Blackhawks, the crowd at the Wells Fargo Center made it clear that it thought of him as a member of the Flyers. Chants of Timonen's first name were constant as the former defenseman participated in the ceremonial puck drop with Chicago's Jonathan Toews and fellow captain Claude Giroux of Philadelphia.
Timonen, who was acquired from the Nashville Predators in 2007, collected 38 goals and 232 assists during his 519 games with Philadelphia. Selected in the 10th round of the 1993 NHL draft, the veteran scored 117 goals and set up 454 others with the Predators, Flyers and Blackhawks during his career.
(h/t CSN Philly)
---
---