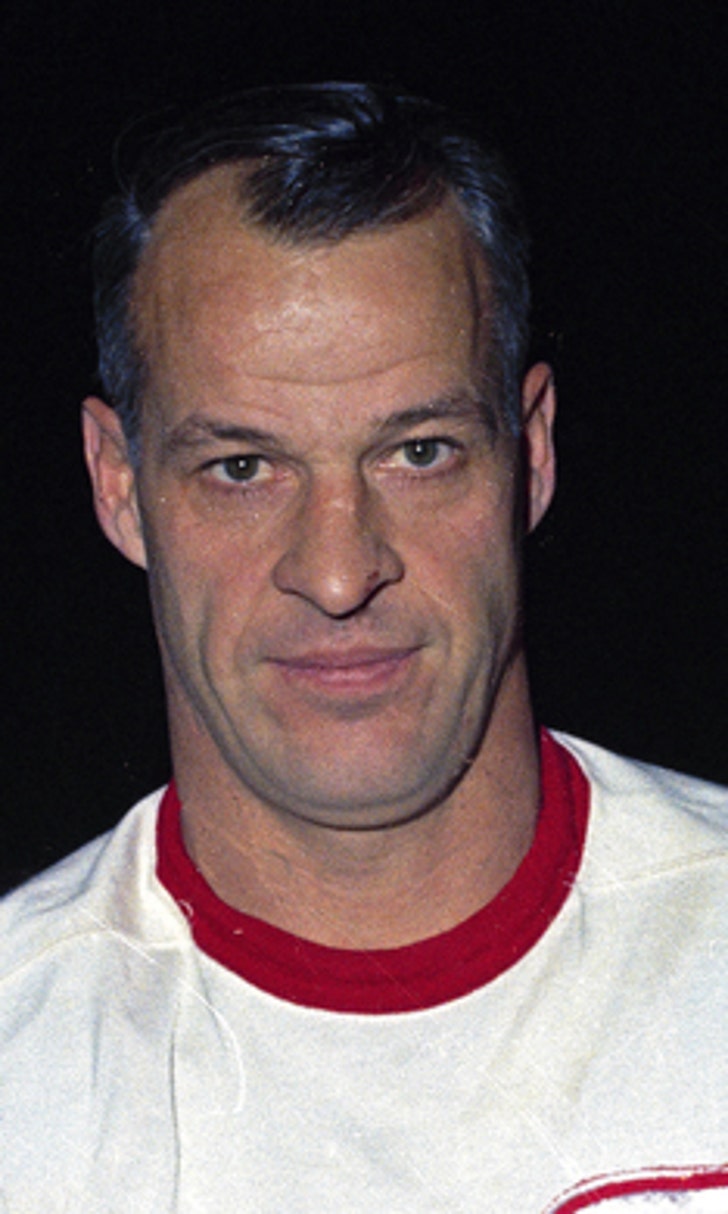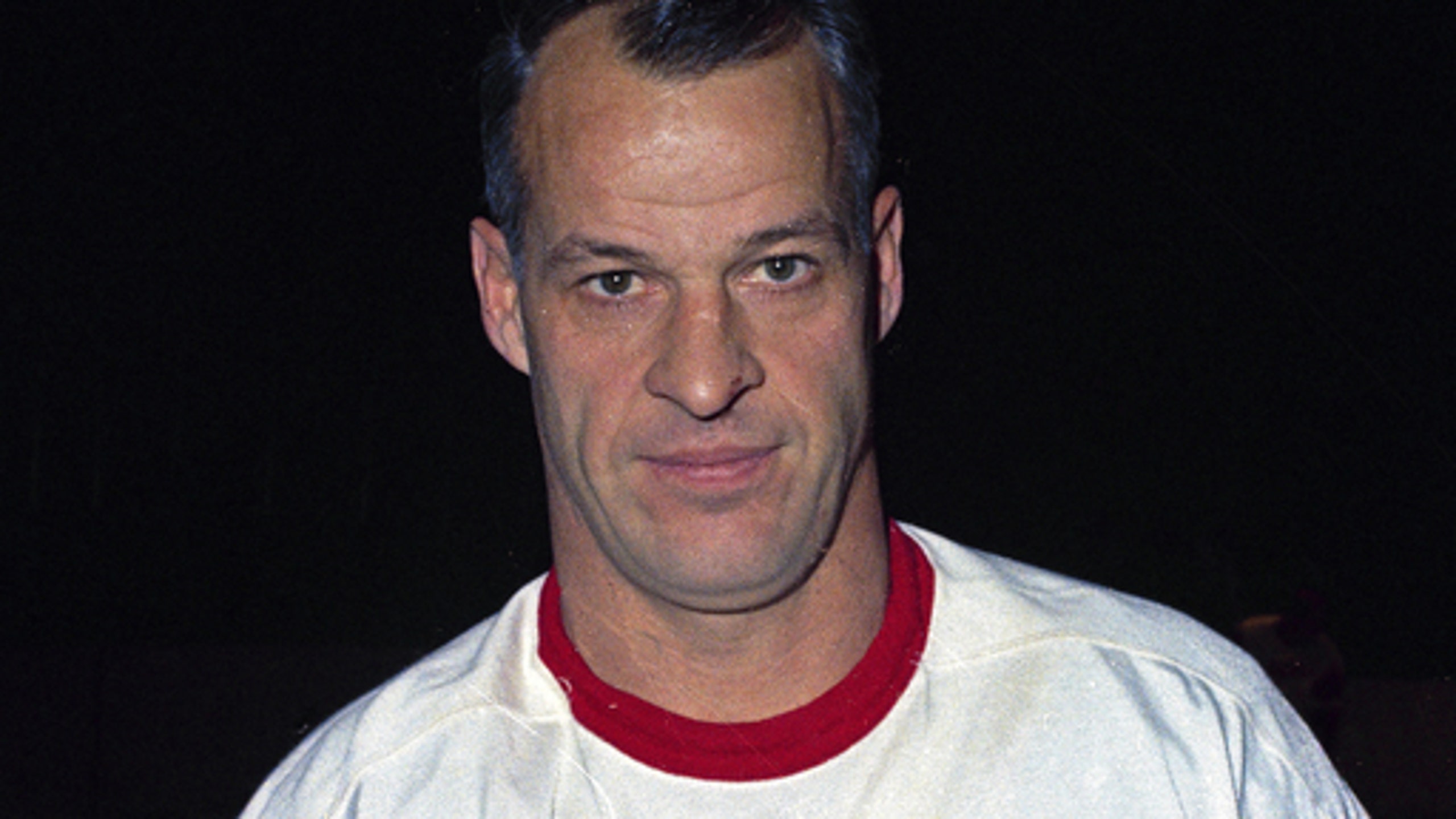 The Latest: Gretzky calls Gordie Howe greatest ever
BY foxsports • June 10, 2016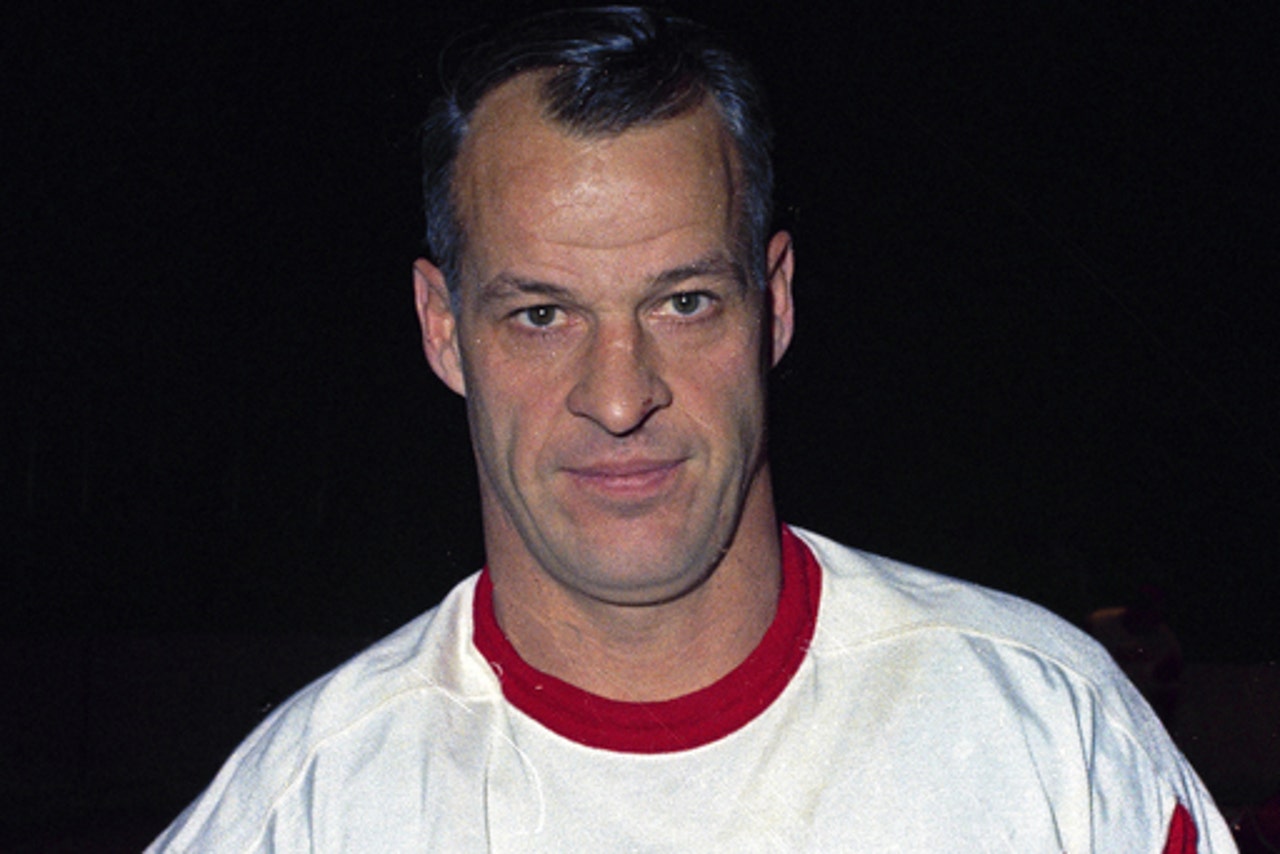 The Latest on the death of Hall of Fame hockey player Gordie Howe (all times EDT):
1 p.m.
Wayne Gretzky is reacting to the death of his idol, Gordie Howe.
On Twitter, the Great One mourned the loss of ''the greatest hockey player ever'' and ''the nicest man I have ever met.''
Howe set NHL marks with 801 goals and 1,850 points - mostly with the Detroit Red Wings - that held up until Gretzky surpassed them.
Gretzky tweeted that he was sending ''thoughts and prayers to the Howe family and to the millions of hockey fans who like me loved Gordie Howe. RIP Mr. Hockey.''
---
12:40 p.m.
NHL Players' Association executive director Donald Fehr said the game of hockey has lost an ''icon'' with the death of Gordie Howe.
''`Mr. Hockey' as he was known to legions of fans, was a true legend who had an immense impact on the game, the players who followed him and the fans who revered him,'' Fehr said. ''On behalf of the Players and staff of the NHLPA, we join Howe's family, friends and fans on mourning his loss.''
---
12:20 p.m.
Former Flyers defenseman Joe Watson says everyone idolized Gordie Howe. He said if ''things had to be taken care of, he could do that on the ice.'' And yet he was wonderful to people off the ice.
Watson says Howe ''was a credit to the game and a credit to life.''
---
12: 15 p.m.
Canadian Prime Minister Justin Trudeau is expressing sadness at the death of hockey Hall of Famer Gordie Howe, who was born in Saskatchewan.
At a news conference in Ontario, Trudeau said: ''He was a gentleman but he was also very much a tough guy. He showcased the best of what Canadians like to think of themselves as, highlighted with our national sport and our national identity on an international stage through a national past time. It is a very, very sad moment for us all as we think about Mr. Hockey and the incredible legacy of inspiring generations.''
---
11:45 a.m.
NHL Commissioner Gary Bettman said all hockey fans will grieve the loss of ''the incomparable,'' Gordie Howe.
''A remarkable athlete whose mastery of our sport was reflected by the longevity of his career and by his nickname, `Mr. Hockey,''' Bettman said.
''Gordie's commitment to winning was matched only by his commitment to his teammates, to his friends, to the Red Wings, to the city of Detroit and - above all - to his family,'' Bettman said.
''Gordie's toughness as a competitor on the ice was equaled only by his humor and humility away from it. No sport could have hoped for a greater, more-beloved ambassador.''
---
11:15 a.m.:
Detroit Red Wings general manager Ken Holland says Gordie Howe was the greatest Red Wing of all time and may have been greatest player in NHL history.
''He was one of the greatest players, if not the greatest, in the history of the National Hockey League and the greatest Red Wing of all time,'' Holland said Friday, after Howe died at his daughter's home in Ohio.
''He was a big power forward, one of the biggest players of his time, with as much skill and toughness as anybody who ever played. As a human being, he was incredible. He loved to be around people and to make them laugh. He was an incredible ambassador for the sport. This is a sad day for hockey.''
---
---