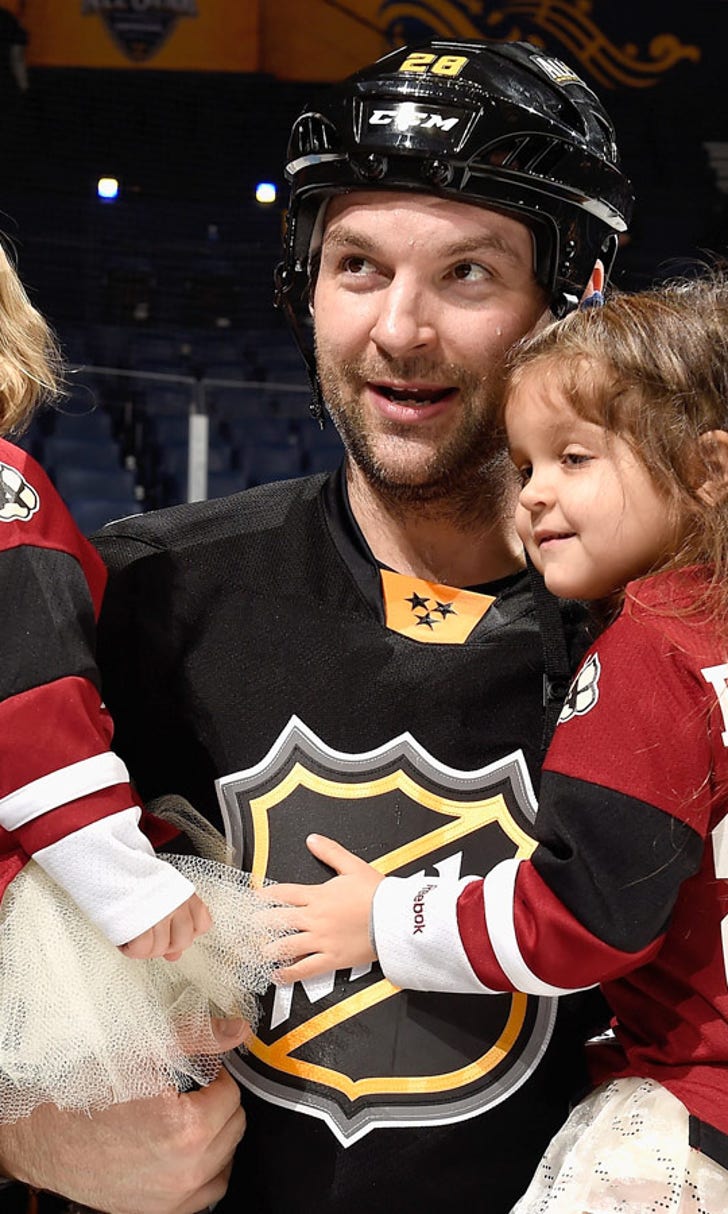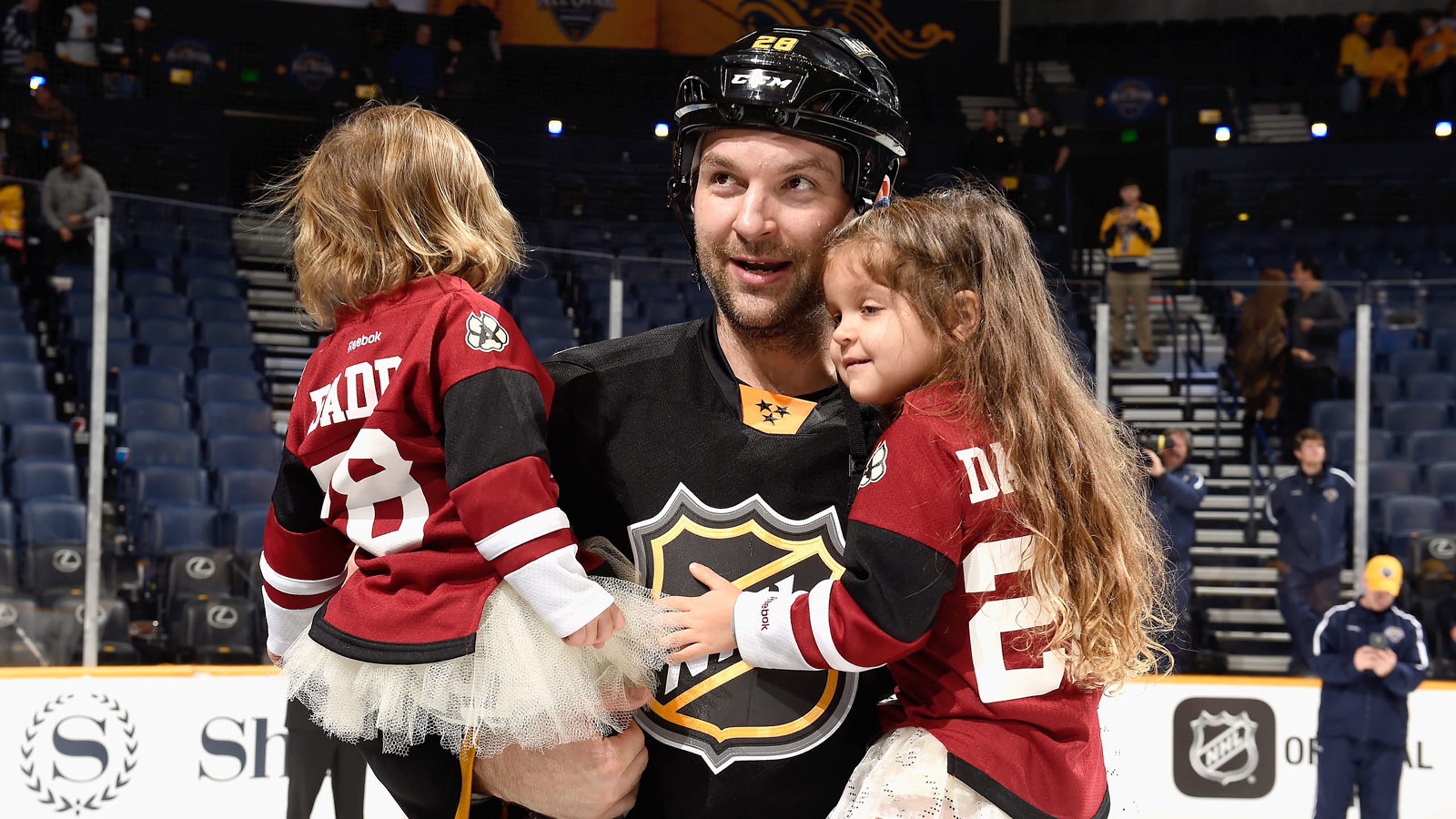 The John Scott story: Coming to a cinema near you?
BY foxsports • February 1, 2016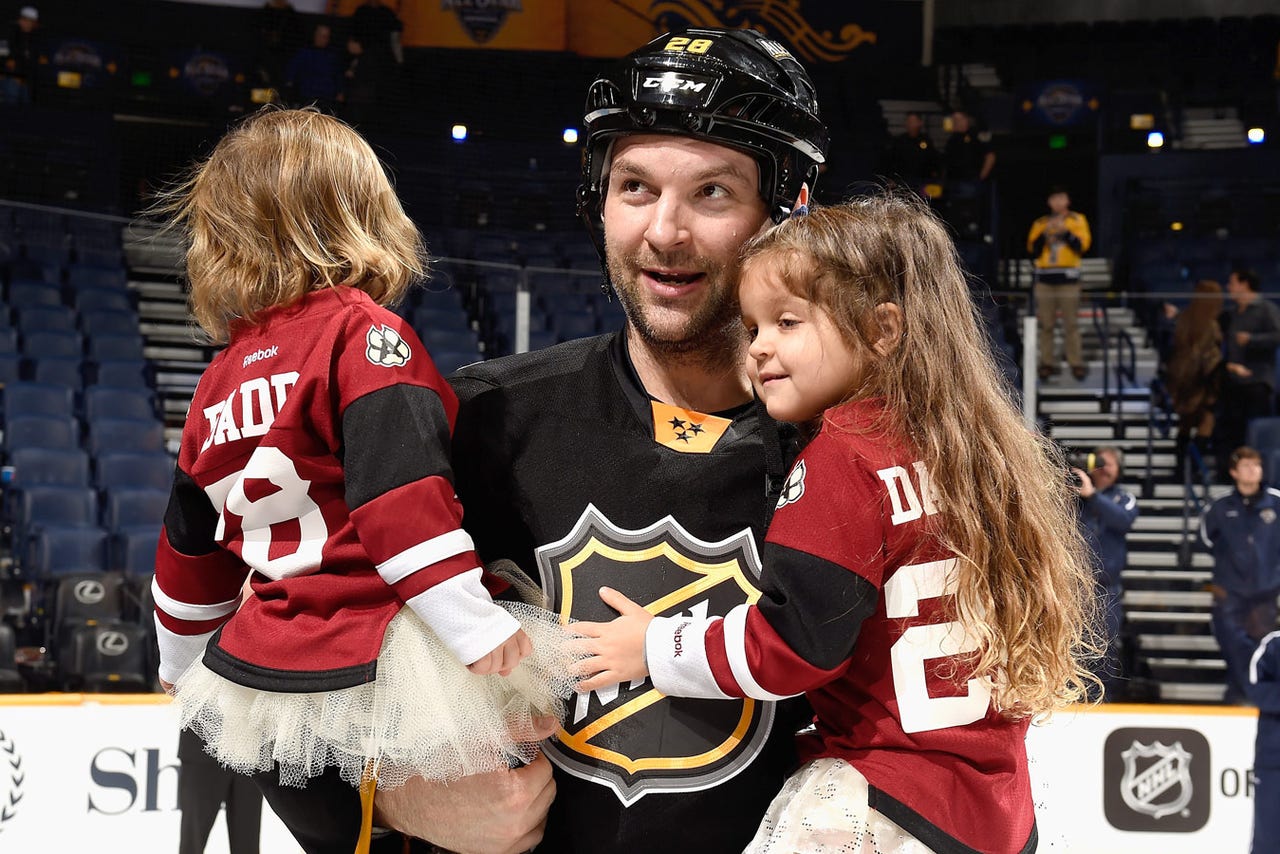 The tale of John Scott and the 2016 NHL All-Star Game is a classic underdog tale. Scott is a man who was never expected to make it as a professional hockey player but battled to keep his dreams alive for 10 years, playing an unheralded role as an enforcer despite the position's dwindling presence in the NHL. Now 33, Scott has just five goals in his NHL career, but fans voted him into the All-Star Game anyway, first as a joke and then as a way to stick it to the NHL.
The league didn't want him to play in the event, going so far as to suggest to him that he needed to think of what would make his kids proud, but Scott stood up to them and showed up anyway, scoring two goals in the All-Star Game while leading his Pacific Division squad to victory and earning All-Star MVP honors. 
But was Scott's journey cinema-worthy? 
According to TSN's Frank Seravalli, possibly. Seravalli reported Monday that Scott's agent, Ben Hankinson of Octagon Hockey, was approached about a possible movie recounting Scott's career and All-Star Game saga. 
Via TSN: 
"The John Scott ride has been nothing short of a rollercoaster to an incredible ending," Hankinson told TSN. "We do have a lot of different options for him to pursue, but he's not looking to do everything there is. He's going to have some different routes that he can take as far as books and even a potential movie. He can take it as far as he wants to."
Even without the All-Star heroics, Scott's career tells a tale not often talked about in the world of professional sports. Scott is a player who has survived solely on his grit and will. He was never drafted and instead toiled for four years as a defenseman for the Michigan Tech University hockey team while working toward a degree in engineering.
In a recent piece in The Players' Tribune, Scott wrote that he was ready to take a 9-to-5 job after graduation only to receive a surprise offer from the Houston Aeros of the American Hockey League to keep his NHL dreams alive. 
Scott was not a fighter in college, but at 6-foot-8, it was clear the way for him to make it in the world of professional hockey was through fighting. So Scott became an enforcer tasked with doing the dirty work to make it easier for his star teammates to shine in a spotlight he never shared. Like every enforcer, Scott was paid substantially less than his teammates, but he was still there, still playing hockey for a living. 
Happy to confirm John Scott's helmet & other artifacts from the @NHL All-Star Game will be on display soon at the Hockey Hall of Fame.

— Hockey Hall of Fame (@HockeyHallFame) February 1, 2016
Then the NHL started to phase out fighters once concussions became a greater concern in the sports world, and Scott, a player already on the fringes of the game, had to work even harder to keep his career alive.
So it was a big deal for a player like Scott to be in the NHL in the first place. It is an entirely different story for him to play in the All-Star Game.
Then there are the other elements of his improbable story: the pressure from the NHL to step down as captain of the Pacific Division's All-Star team, a trade across the continent possibly as a result of his refusal to cede his spot in the game, his wife in the final month of a pregnancy with twins having to stay behind in Arizona as he joined his new team in Newfoundland, an induction to deliver the babies scheduled for Thursday, four days after the All-Star Game. 
It was an incredible few weeks for Scott and his family, and at 33 years old, the story might be one of the last tales from Scott's NHL career. 
But now the possibility of a movie? Who knows. Given all the improbable events which got Scott to the 2016 All-Star Game, it seems like anything is possible. 
Arielle Aronson writes about the NHL for FOX Sports. You can follow her on Twitter @aharonson28.
---
---