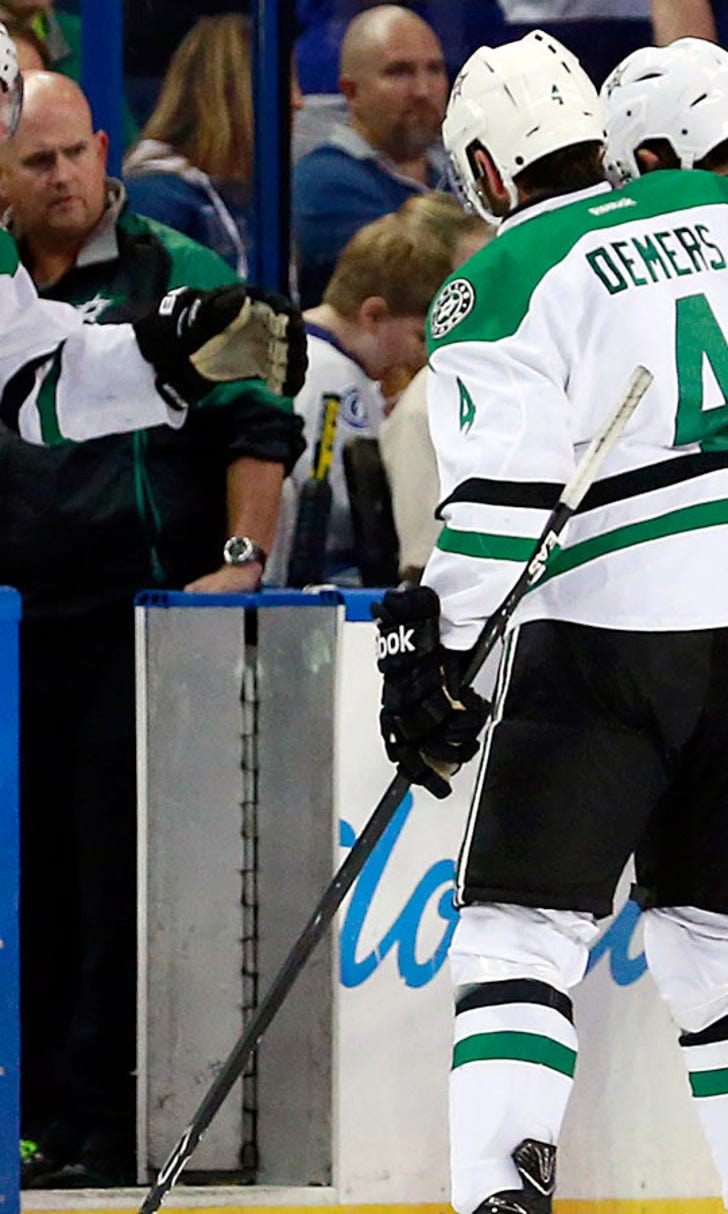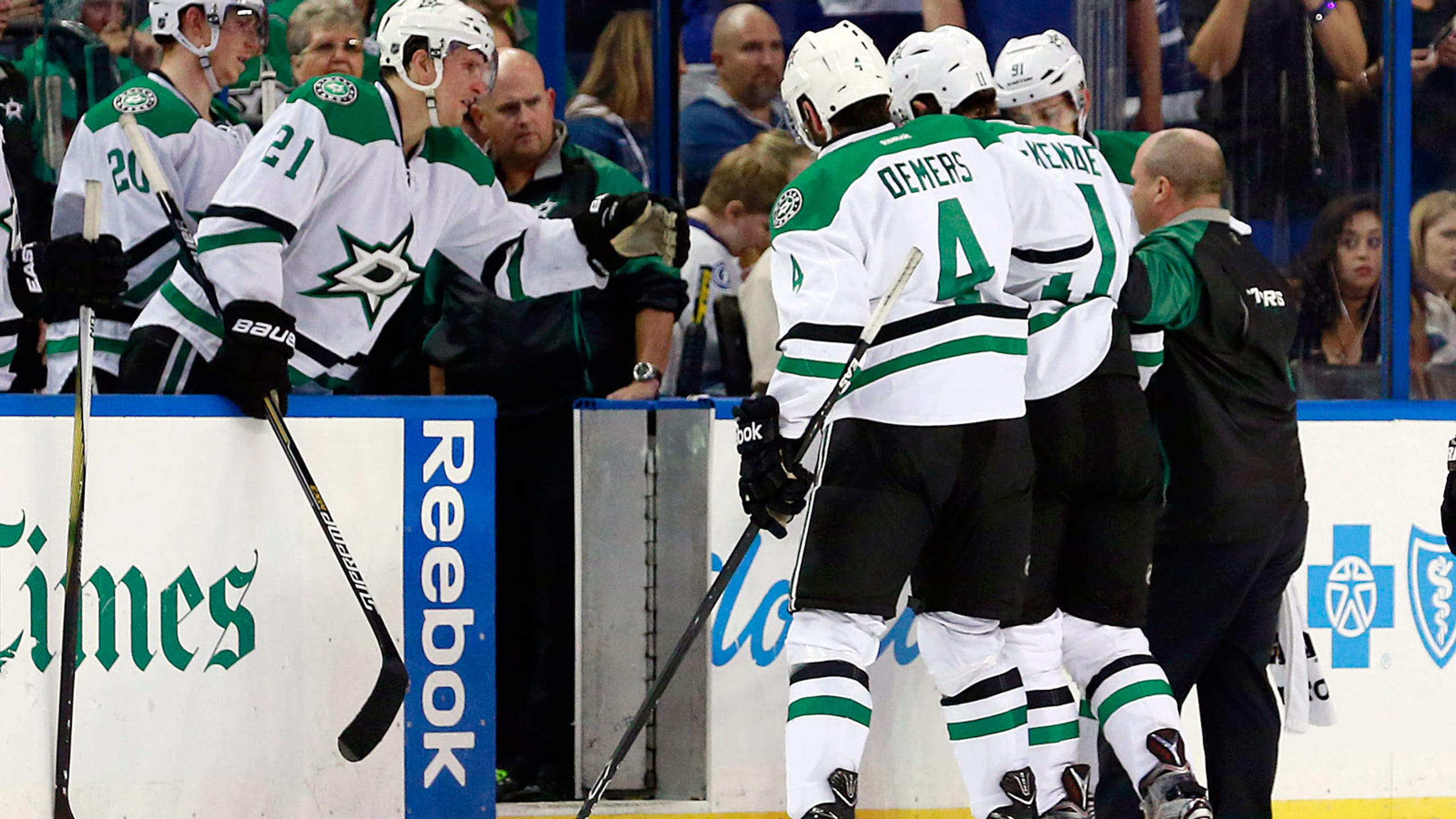 Stars' Curtis McKenzie hospitalized, in 'excruciating pain' following massive hit
BY foxsports • October 16, 2015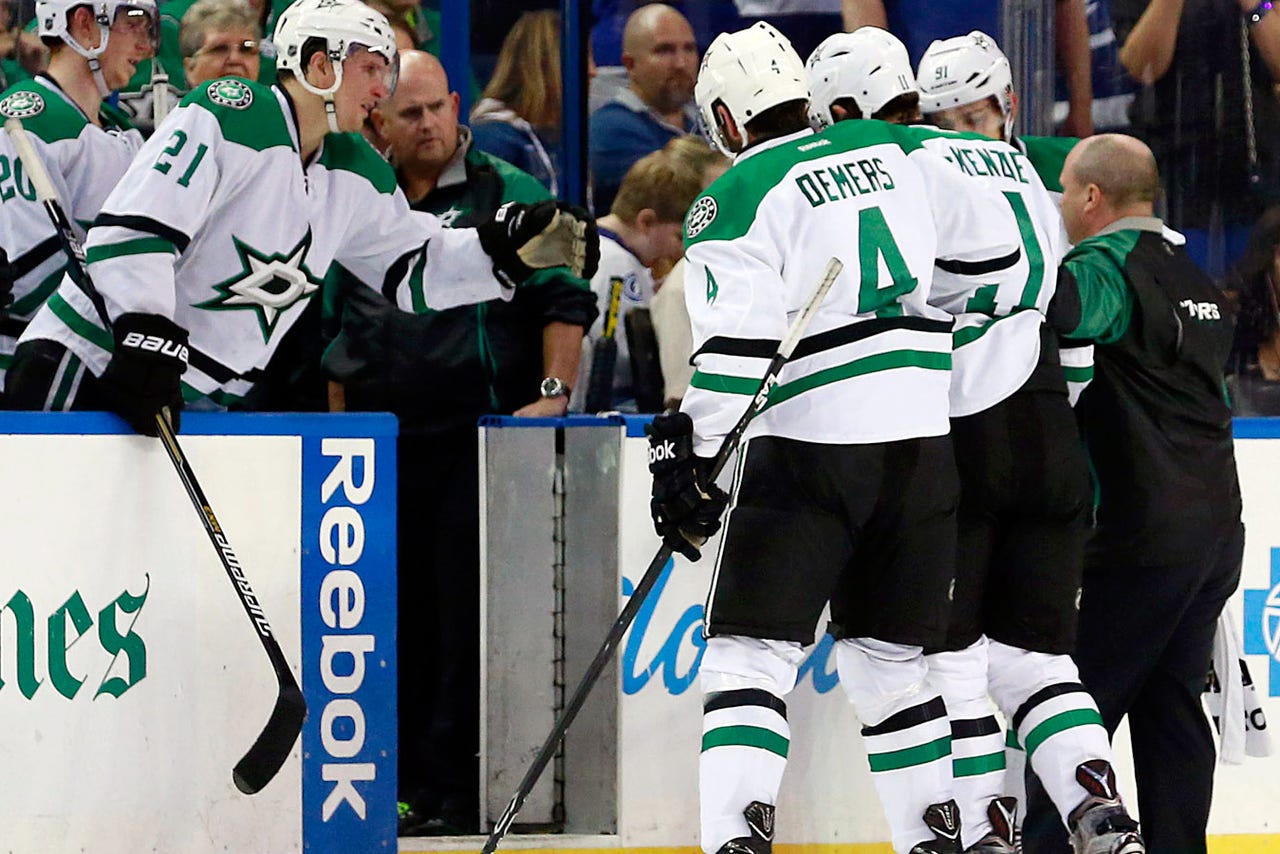 There's a line in the NHL between productive physical play and hits that have no place in athletics, and Tampa Bay's Nikita Nesterov seemed to cross that line in Thursday night's game against the Dallas Stars when he smashed Dallas forward Curtis McKenzie head-first into the boards.
McKenzie writhed in pain on the ice as his teammates got into a scrum with the Lightning players in retaliation, and the forward had to be helped off the ice. He was taken to a hospital in what the team called "excruciating pain" and remained hospitalized as of the early afternoon on Friday.
Nesterov received a game misconduct for checking from behind and will have a hearing Friday with the NHL's Department of Player Safety due to the hit. 
Dallas coach Lindy Ruff already has his mind made up as to whether Nesterov should be penalized further for the hit.
"There's no doubt in my mind [Nesterov] should be suspended," Ruff told the media after the game.
(h/t Dallas Morning News)
---
---