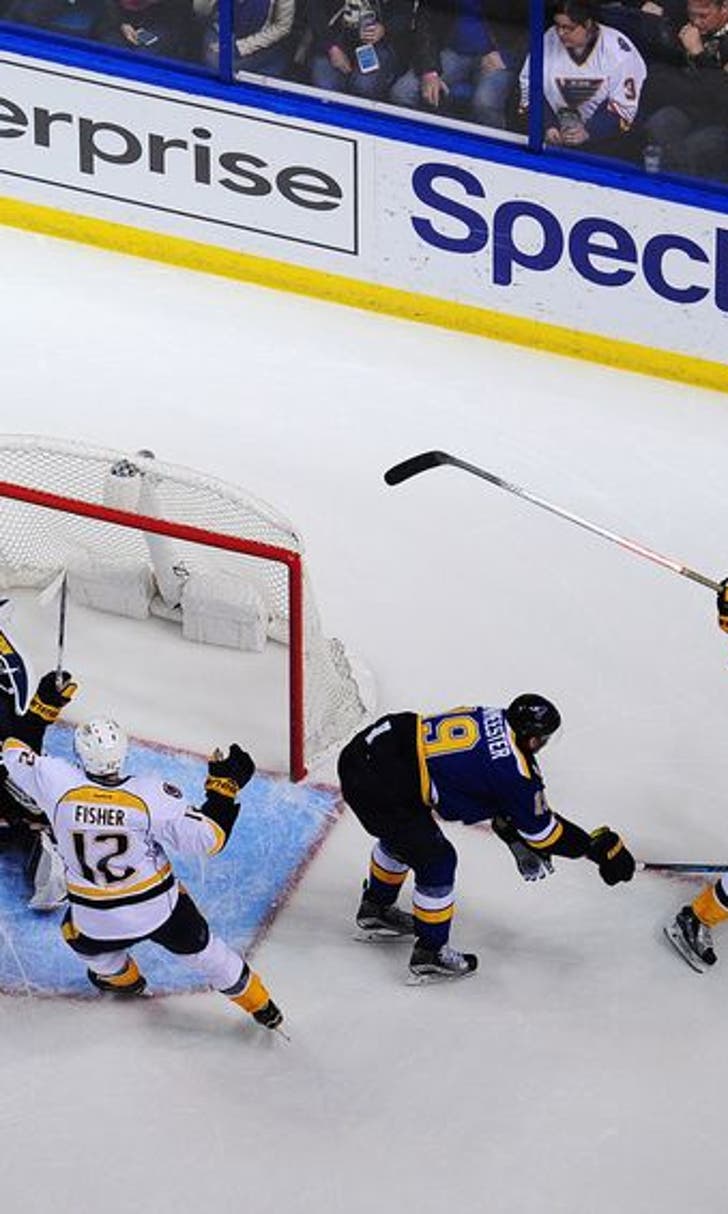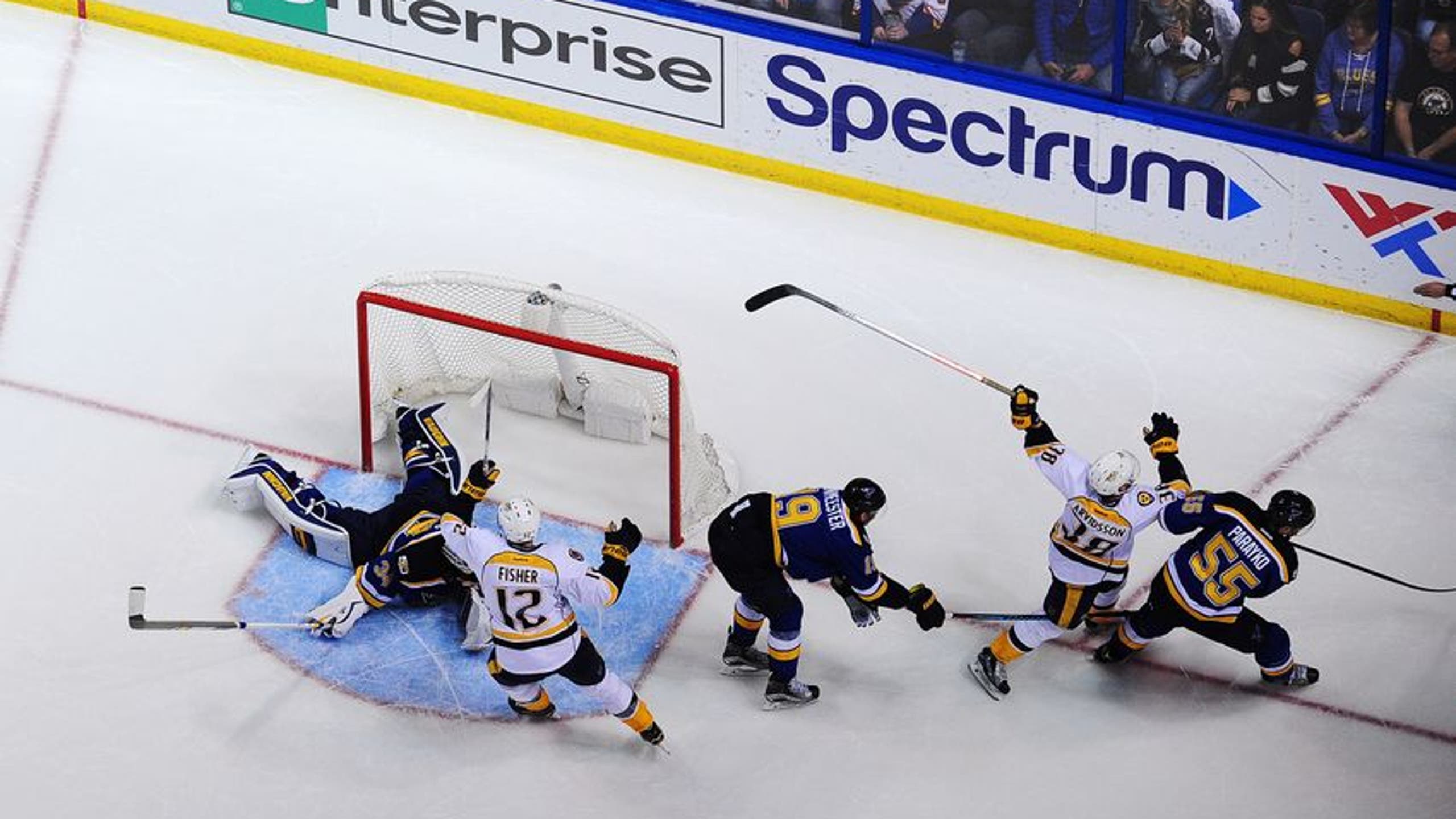 St. Louis Blues Morning Links: Happier Days Ahead?
BY Fansided and Todd Panula/FanSided via Bleedin' Blue • December 31, 2016
Good morning Blues fans. The St. Louis Blues had a terrible night last night. With their mounting mistakes it makes one wonder what is in store for this team in 2017.
The St. Louis Blues had a less than stellar night against the Nashville Predators last evening. The 4-0 score doesn't really even begin to tell how bad it was.
It was not a banner day for either of the St. Louis goaltenders. Nevertheless, if not for some good saves by both of them, the game could have been even worse.
The Blues have now given up 10 unanswered goals to the Nashville Predators. Worse yet is the entire defensive play.
St. Louis has not had a losing effort that did not see them concede three or more goals since November 9. They only have four such games all year.
A loss is a loss just as much as a win is a win. Still, when you can't defend your own goal it becomes hard for a team to consistently score the amount of goals the Blues apparently need to win.
All that said, let us focus on other things. The Winter Classic still looms ahead and until the final second ticks off the clock there is no reason to not still look forward to it.
Tonight, the Blues alumni take on the "old timers" from the Blackhawks. I use quotations because it seems like they have the advantage in terms of age.
In terms of skill, the Blues have the edge. It all depends on how much the legs are going to hold up, the backs keep loose and the knees can take.
It will be an entertaining scene no matter the outcome. The Classic itself it up in the air.
That statement is figurative and literal. Given the Blues recent play, there is no knowing how they will play in that game. Also, given the iffy weather forecast, it is unclear if the game will happen as scheduled.
It could get delayed until night time. It could be pushed back until Tuesday or we could get Missouri weather and the game will go ahead with perfect skies overhead.
Here are your St. Louis Blues Morning Links to get your day started off right.
Much of the focus is on the Alumni game tonight and rightly so. The Blues have some serious star power. Though there are clearly players that have more fans, there might not be anyone who presents a more interesting return than that of Chris Pronger. (STLToday)
The Blues Alumni had a spirited few warm ups before this afternoon's game. The players were so pleased with the performances of many that they are wondering if they should have saved some. (Belleville News-Democrat)
In case you missed it, last night's game sent the post into a rare rant. While everyone has had enough now and then, it usually takes quite a bit to send myself over the edge. Last night was merely the culmination of long simmering issues. (Bleedin' Blue)
I may have soured on the team a bit and you might have as well. One person that has not and has not soured on his own game is Alexander Steen. That is some pretty strong personal confidence from someone with only three goals this year. (Post-Dispatch)
Weather aside, there are a lot of people excited about the game and the spectacle of the Winter Classic itself. As a nod to the work and the venue, even the NHL's own outdoor ice expert who has seen plenty of these games was impressed with how things are looking. (STLToday)
Want your voice heard? Join the Bleedin' Blue team!
Those that enjoy seeing the NHL's best at the Olympics might be losing hope. The league continues to fall back on it's fail safe idea that it needs a "compelling reason" to participate in the upcoming games in China. (NHL)
Have a great day Blues fans!
More from Bleedin' Blue
This article originally appeared on
---
---