National Hockey League
National Hockey League
Sharks made few changes after playoff flop
Published
Jan. 18, 2013 4:19 p.m. ET

The San Jose Sharks responded to their quickest playoff exit in a run of eight straight postseason appearances with tinkering instead of a roster overhaul.
There will be some changes on the third and fourth lines as the Sharks plan to take a look at some younger players and former first-round pick Brad Stuart is back on defense seven years after being traded away.
But the core of the team is still strikingly similar to the group that got knocked out of the playoffs early with a five-game loss to St. Louis in the first round after two straight trips to the conference finals.
''I'd like our players to still have last year in the back of their minds,'' coach Todd McLellan said. ''The memory of what we did well and what we didn't do well. I'd also like them to move forward. Part of that is re-establishing our identity. Who are we and how do we play, how do we want to play.''
McLellan wants the Sharks to be a faster team that annoys opponents and supports each other rather than playing as individuals. Those characteristics were lacking at times last year, especially during a midseason slide that almost cost San Jose a playoff berth and then in the early exit against a Blues team that was quicker to the puck and vastly superior on special teams.
The memory of that series is still fresh nine months later, considering so many of the players here went through it. The top nine scorers from last season led by captain Joe Thornton, Patrick Marleau, Joe Pavelski, Logan Couture and Ryane Clowe are all back. The six defensemen who got the most ice time last season, led by Dan Boyle, Marc-Edouard Vlasic and Brent Burns, and goaltenders Antti Niemi and Thomas Greiss are also back for another run at that elusive Stanley Cup.
''We've had a few more changes before,'' Pavelski said. ''We didn't perform the way we thought we could (last year). It's always disappointing. Hopefully, everyone got their rest and got what they needed to be ready this year. There's a lot of work that has to go into the process to get back to that point.''
In fact, only two of the 28 players in training camp were not in the organization last year: Stuart and free agent forward Adam Burish.
The Sharks are also hoping from bigger contributions from young players like Tommy Wingels and Andrew Desjardins and others who got little time in the NHL last year, like John McCarthy, Frazer McLaren and James Sheppard.
''I'm not going to come in and try to do anything special,'' Burish said. ''I'm not going to come and try to save the day here. They don't need that. This team is an elite team in the NHL and has been elite for a long time. I'm excited and I feel fortunate that I will be a part of it.''
Burish will be a part of the reconfigured third and fourth lines as the Sharks plan to start the season with the same two groups that played together so much late last year with Thornton, Marleau and Pavelski teaming on the first line and Couture, Clowe and Marty Havlat forming the second.
They hope that continuity will pay off early in a season where teams have little time for preparation.
''We just have to go over a little review,'' Thornton said. ''There's not too many new faces in here. We know what's expected of us. We know what kind of game we're supposed to play. We just have to execute it. Hopefully not having too many new faces will help us.''
The most significant change came on the coaching staff, with McLellan bringing in former NHL defensemen and experienced coaches Larry Robinson and Jim Johnson as assistants to shore up the penalty killing.
San Jose had the second-worst penalty-kill unit during the regular season a year ago and then allowed six goals in 18 power-play chances over five games against the Blues.
The Sharks are looking to be much more aggressive while short-handed this year after admittedly being too passive last season. They also want to get more players involved in killing penalties to keep everyone fresher. Even with an abbreviated training camp, the players are responding to the new coaches, especially a Hall of Famer like Robinson.
''Just his name alone speaks for itself. It instantly gets respect,'' defenseman Dan Boyle said. ''It's always good to get fresh ideas. Obviously, we're going to tweak a few things. But the language is the same and we all understand what they're talking about.''
---
---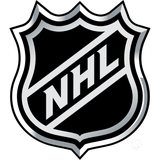 Get more from National Hockey League
Follow your favorites to get information about games, news and more
---