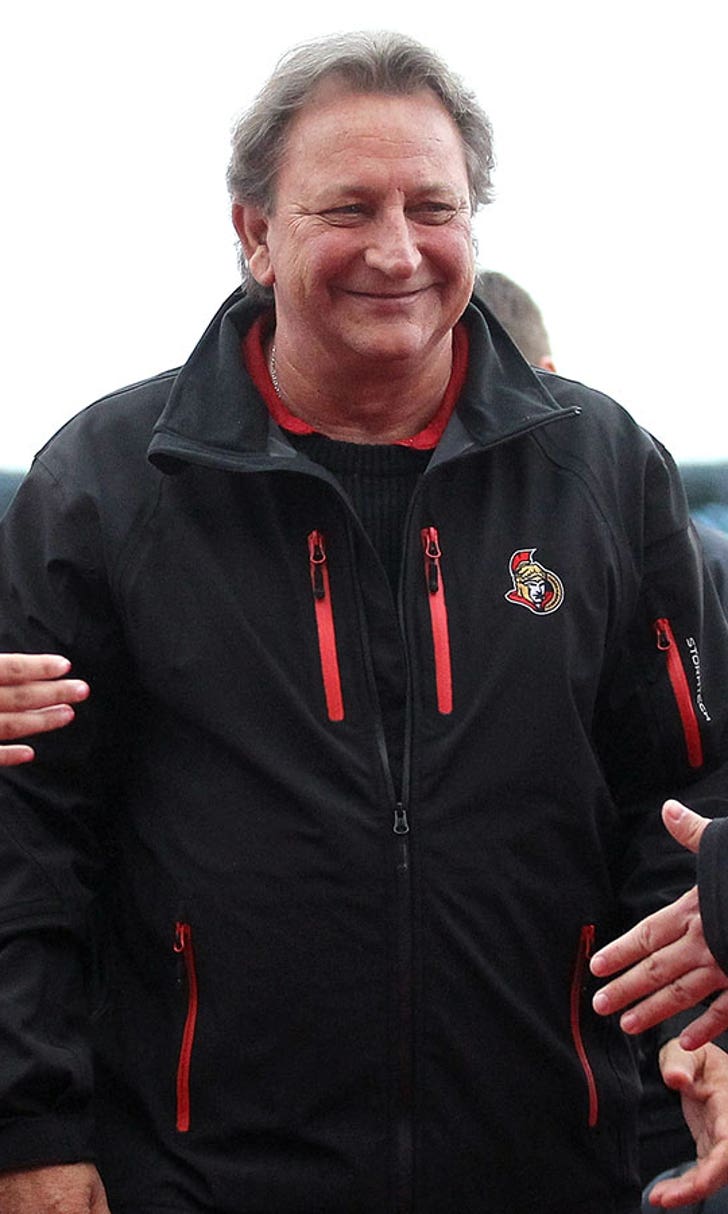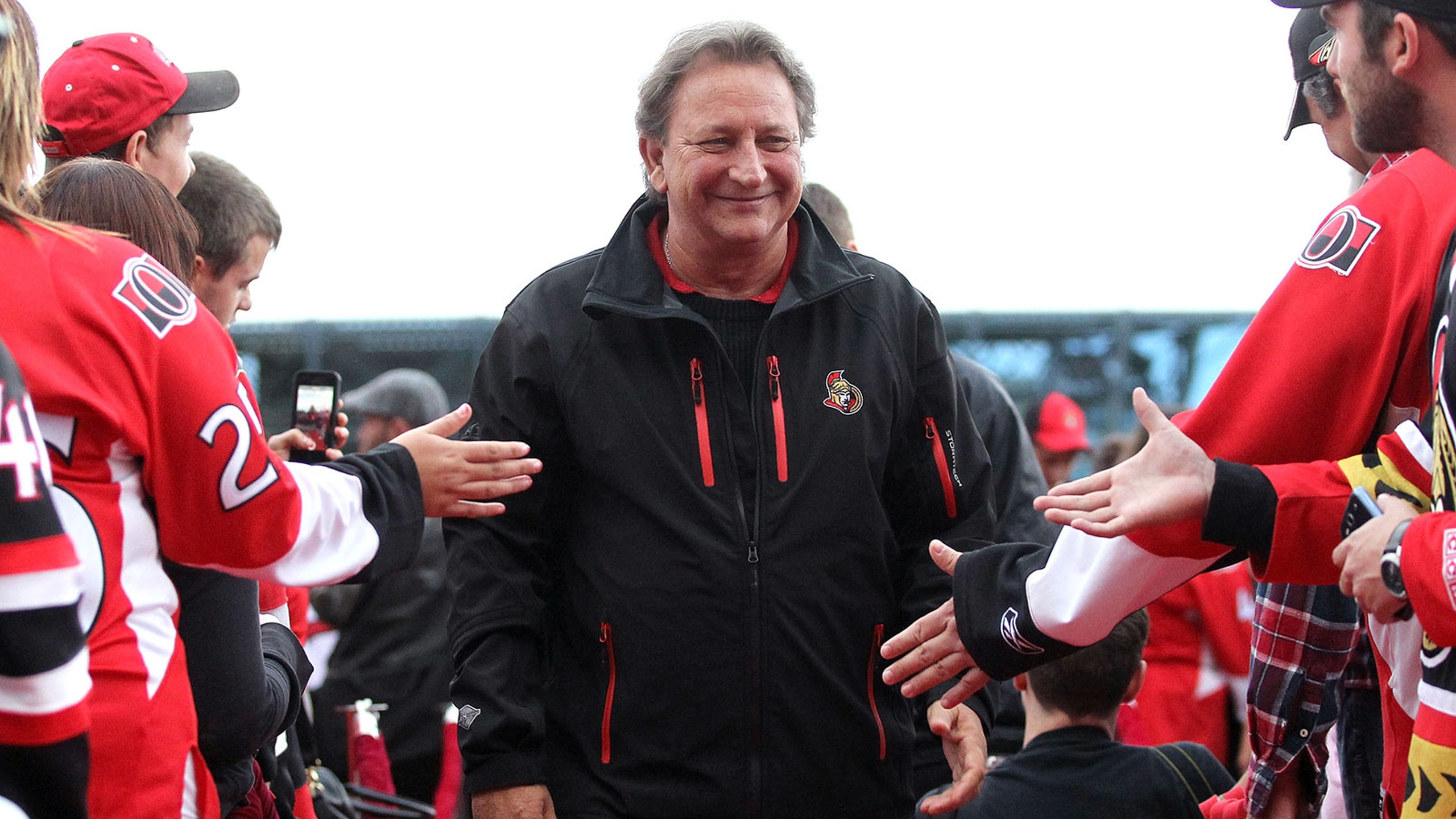 Senators owner Melnyk speaks for first time since liver transplant
BY foxsports • October 12, 2015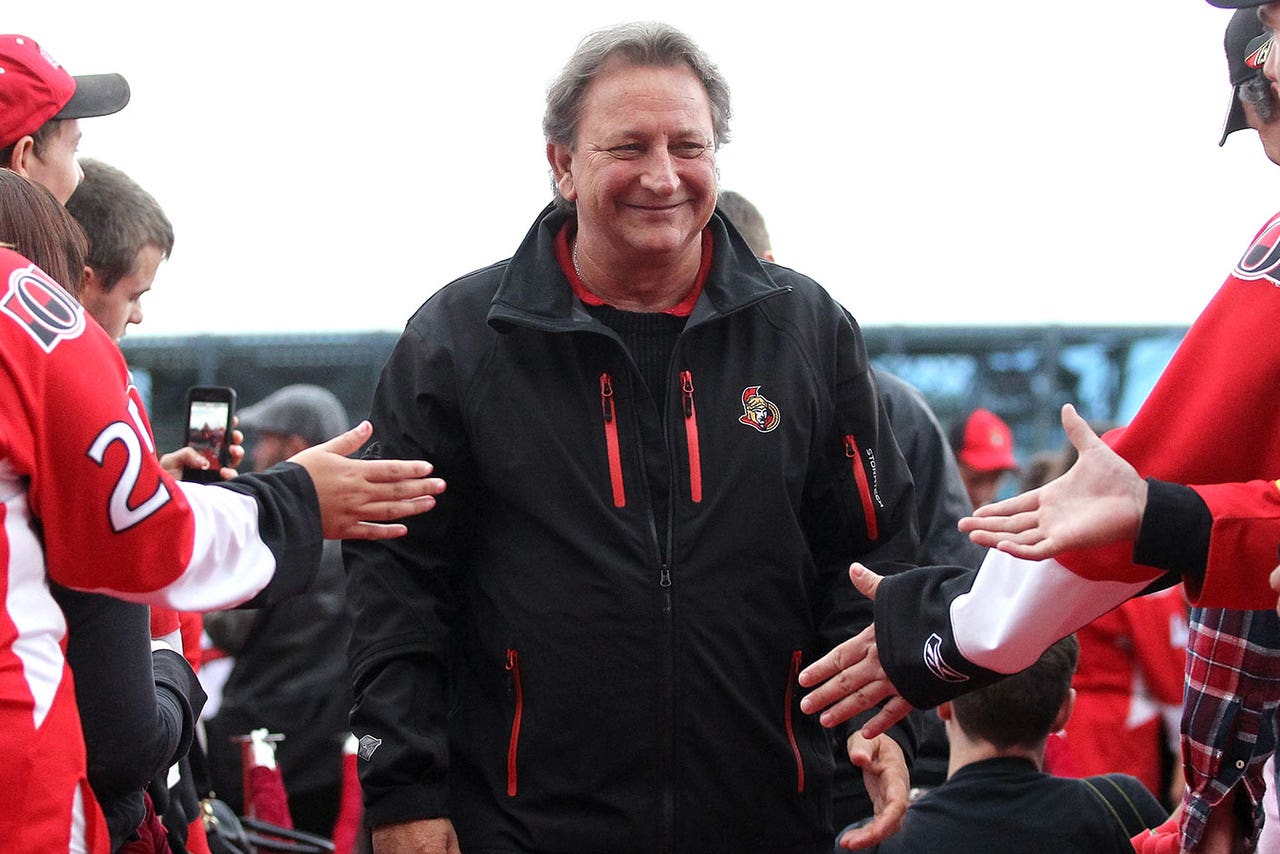 Ottawa Senators' owner Eugene Melnyk caught the attention of the hockey world last spring when he required a life-saving liver transplant on May 19. The 56-year-old recently spoke with the Ottawa Sun for his first interview since the transplant, and he said he was caught by surprise by his rapidly declining health.
Melnyk told the Sun that he had no real health issues until last January, when issues sleeping, eating and persistent nausea caused him to see a doctor, who determined that Melnyk had had a stroke. But when Melnyk still wasn't doing well in late March, doctors ran more tests and discovered his liver was failing. If Melnyk did not have a transplant as soon as possible, he would not survive. 
"The doctor told me I needed a transplant," Melnyk said to the Sun. "I said, 'I'm here for a prescription, I'm not here for a transplant.'
"The doctor said, 'If you don't get a transplant, you will die and it'll be sooner than you think. If you do get one, you'll live many years and maybe even longer than you think you might because you've got a brand new liver.'"
Melnyk, a father of two teenaged girls, detailed the harrowing wait to find a suitable liver in the exclusive interview with the Sun. The Senators' owner said he was originally reluctant to tell the public what was going on last spring, but he ended up having to do so since doctors were unable to find a good match in a private search. Once the Senators announced that Melnyk needed a transplant, over 2,000 volunteers contacted the hospital to become a donor. Melnyk had started to ask doctors how he'd know he was starting to die, but his difficult questions didn't need answering once a match was found just days after the Senators went public. 
Melnyk told the Sun that he does not know who the donor was, but he will be forever grateful to the volunteer as well as the doctors who saved his life. The father of two still has a long road back to perfect health, as he is still monitored closely by doctors and is trying to gain back the 40 pounds he lost during his ordeal, but the future looks bright for the Senators' owner.
"The feeling gets stronger every day in thanking God for making this happen," Melnyk told the Sun. "You kind of look at it in a few different ways and you're always looking at the bright side (of life). Nothing can be negative for me now. You can't hurt me because I've been at the darkest end of a person's life and come back from it.
"From that perspective, I've learned forget about all the little things or if anybody is critical of you or anything like that. Just block it out. It's gone. It's so meaningless and pointless."
(h/t Ottawa Sun)
---
---