Brady Skjei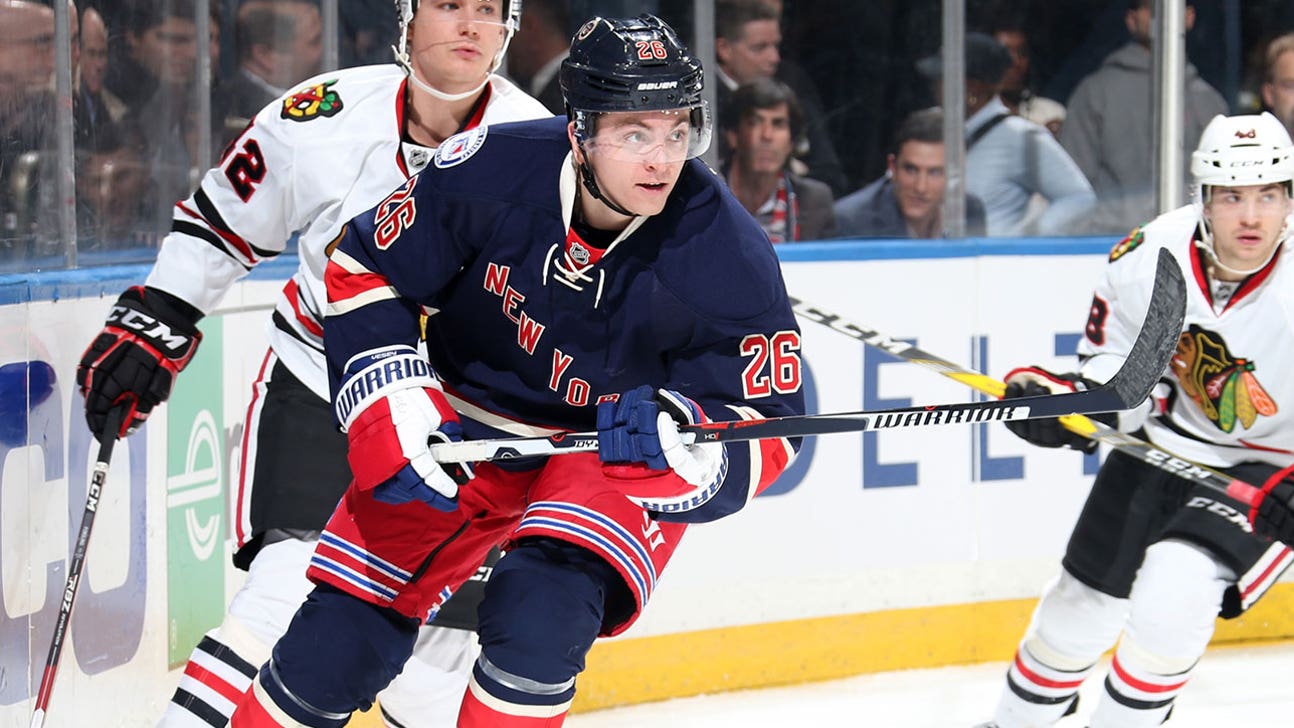 Brady Skjei
Rangers' young guns making immediate impact
Updated
Mar. 4, 2020 8:57 p.m. ET

Sports Illustrated, Daniel J. Friedman/Sports Illustrated
Judging by the script, 2016-17 was supposed to go very differently for the New York Rangers.
After six straight playoff experiences, including a trip to the Stanley Cup Final in 2013-14, the Rangers maintained a decent core and have an all-world goaltender in Henrik Lundqvist, but factoring in age and a thin prospect pool, the team was expected to take a step backward and inch towards an inevitable overhaul.
Instead, New York has the third-best record in the NHL (21-10-1) with 43 points through 32 games, trailing just Chicago and Pittsburgh. The Rangers have been able to reach that mark without breaking the bank in free agency—antithetical to what has typically been the norm on Broadway over the years—and have also held their own despite Lundqvist not playing up to his standards between the pipes.
One of the biggest contributors to the Rangers' strong start is the team's youth.
"It's been huge," says veteran defenseman Marc Staal. "We've had a lot of guys in and out [of the lineup] the last 10-15 games, and these guys have stepped up and played some good hockey for us. It's allowed us to get some points and some wins."
For many of their playoff pushes in recent seasons, the Blueshirts made a habit of trading first-round draft picks for rental players around the deadline. Where the Rangers have drafted talent in the first round, they've come away with quality talents, like Chris Kreider (No. 19, 2009), JT Miller (No. 15, 2011) and Brady Skjei (No. 28, 2012). And, where they haven't had good draft position, they've resorted to opportunism.
Pavel Buchnevich was a third-round pick in 2013, and has seen his stock rise in the ensuing seasons. The Rangers also lured highly-touted NCAA prospects Kevin Hayes and Jimmy Vesey to Manhattan after both players were unable to come to terms with their draft teams. Center Mika Zibanejad, picked sixth by the Ottawa Senators in 2011, was acquired in a trade for forward Derick Brassard. The 23-year-old Swede racked up 15 points in 19 games with this season before going down with an injury.
Miller, 23, and Hayes, 24, are tied for the team lead with 22 points through 32 games, and the former is poised to surpass his previous career-high of 43, set last season. Kreider, a "veteran" of the group at 25, has 20 points in 26 contests.
It's the quick maturation of rookies Vesey, Skjei and Buchnevich, however, that's helping to make an immediate impact.
An undersized forward that's shifty and smart, Vesey has been solid, among the first-year leaders with 10 goals, seven assists and 17 points in 31 games. "You have to be ready to go every single night," the 23-year-old says. "You can't feel bad for yourself at any point. For a guy like myself who likes to score, even if you're not scoring, you've gotta be doing something for the team."
For Vesey, making a difference in multiple situations is all about thinking the game at the NHL level.
"The pace of the game is really high; not so much just the skating but also the thought process of where the puck has to go when you get it," he says. "You almost have to be a step ahead. I think I'm doing a good job, and starting to gain more and more confidence."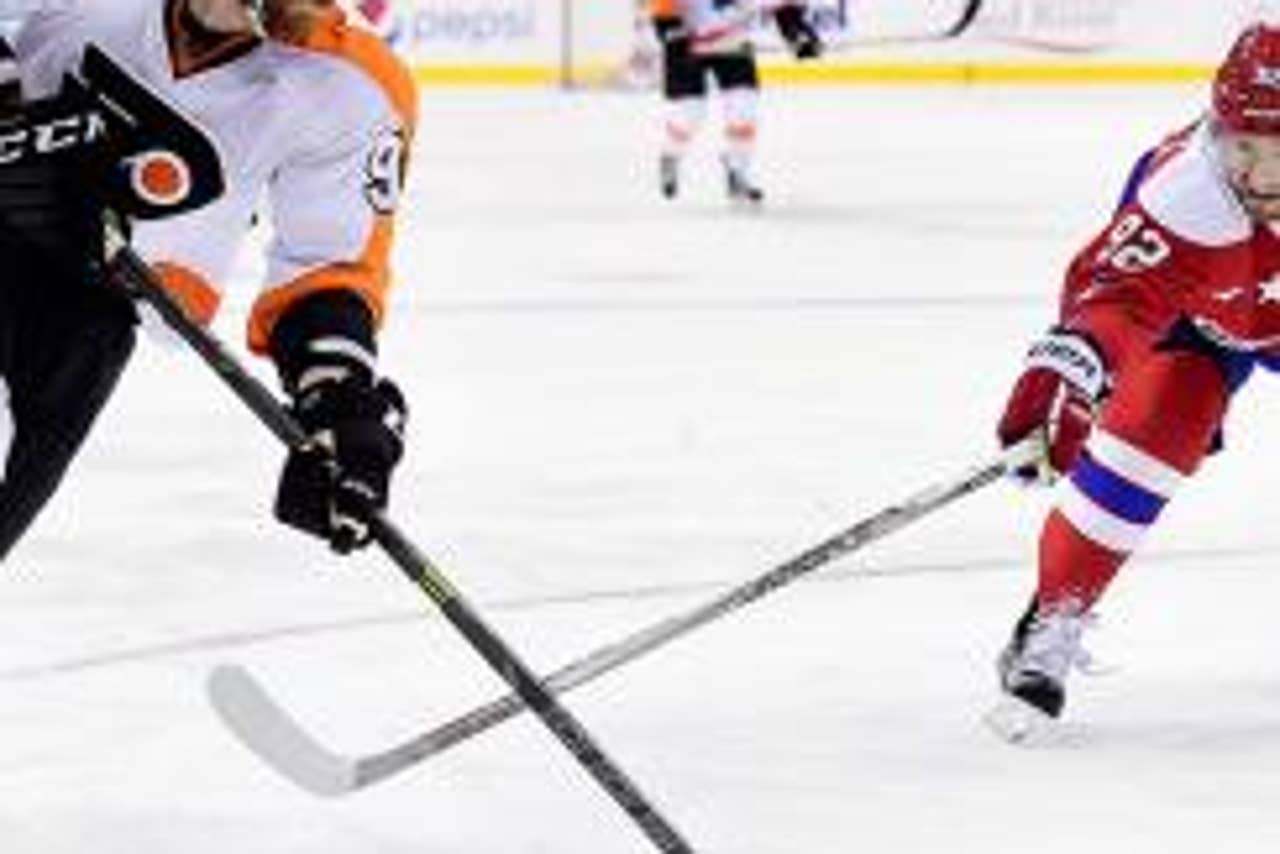 Buchnevich has missed significant time due to injury, but the 21-year-old Russian dynamo has eight points in the ten games he's skated in.
Skjei has added a calming presence on defense at 22, moving the puck very well and collecting 14 points in 32 games. "He's a talented young guy," says Staal. "You see his ability and his legs, the way he can skate. He's been getting better and better and playing really well."
While it would be extremely far-fetched to suggest that the Rangers prospect pool is comparable to the one the Chicago Blackhawks turned into a perennial Stanley Cup contender, it is at the very least good enough to lay a competitive foundation.
"We always talk about the process of young players and developing them," says Miller. "It's just a case of maturing and playing the game a little more, getting a few more years under our belt. The plays we make now are more mature than the ones we made when we were younger."
Not only are the young Rangers maturing, but they're also meshing, which is equally important.
"We have a really good locker room," says Vesey. "Everyone's friends and everyone's on the same page. Everyone wants to see the other guys around them do well. It's definitely not a selfish team. When the open guy is there, we move the puck. I think it's just the culture of our team, being unselfish."
A glance at the team's stats certainly reflect that. In fact, the Rangers have ten players with at least ten assists, more than any other team in the NHL.
Not every organization takes the same route when it comes to assembling a prospect pool but, as Miller points out, everything ultimately boils down to the results.
"The development is going well and the team is playing well, and that's all that matters."
---
---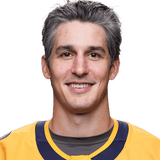 Get more from Brady Skjei
Follow your favorites to get information about games, news and more
---