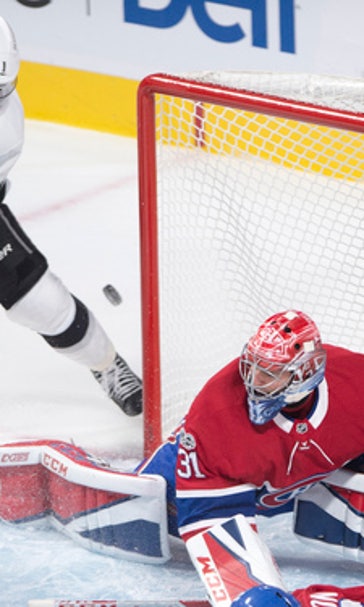 Quick gets 46th career shutout, Kings beat Canadiens 4-0 (Oct 26, 2017)
October 27, 2017

MONTREAL (AP) Jonathan Quick used a milestone night to get another shutout and another win for the Los Angeles Kings.
Quick stopped 40 shots for his 46th career shutout in his 500th career game, Adrian Kempe and Tyler Toffoli scored 11 seconds apart in the first period and the Kings beat the Montreal Canadiens 4-0 on Thursday night.
Anze Kopitar and Kurtis MacDermid also scored for the Western Conference-leading Kings (8-1-1), who beat the Canadiens 5-2 last week in Los Angeles.
''It's a win, most importantly,'' Quick said. ''We're in the thick of this (six-game) road trip and it's important for our team to keep playing good hockey.''
As for the milestone, he said: ''It's cool and all, but we have number 501 in a couple of days, so I'll get ready for that. Keep working, keep grinding.''
Quick was solid from start to finish, but he was also up against a team that has started the NHL season in a scoring slump. Montreal, with only 17 goals in 10 games, has a paltry 4.4 shooting percentage.
The Canadiens (2-7-1) thought their goal-scoring woes were behind them when they beat Florida 5-1 on Tuesday night, but the bad luck and worse shooting were back in force as they outshot Los Angeles 40-27. It was Quick's second shutout this season and came in his 500th career game.
''They put a lot of pucks toward the net,'' Quick said. ''The rebounds that were left out there, the guys were good at picking them up.
''There were some great blocked shots too. That's good to see.''
At the other end, Carey Price fell victim to funny bounces on two goals and an astonishing wrist shot goal by Kopitar, but the Bell Centre crowd turned its frustration on the goaltender instead of the forwards firing blanks with mock cheers for easy saves on dump-ins.
''It's unfortunate and probably not so deserving for Price,'' Quick said. ''He's probably the best goalie in the world.
''But they didn't give up. They kept fighting. They have a great hockey team and they're going to right the ship and get going.''
Price heard the boos. The 2015 Vezina Trophy winner and 2014 Olympic champion admits he is off to as rough a start as his teammates.
''For me, I've just got to focus on my job,'' he said. ''I've got to find a way to stop the puck and keep the guys in it.
''It just seems I'm not doing that right now, so I've got to find a way to do it.''
Price and Quick were both drafted in 2005, fifth and 72nd respectively, and have similar career numbers. Quick, who led the Kings to Stanley Cups in 2012 and 2014, improved his career totals to 266-168-54. Price is 272-180-56 in 518 games.
The Canadiens had a 16-8 edge in first period shots and missed a handful of chances, but it was Los Angeles that struck first. Carey Price cleared the puck to the left boards where it got past Paul Byron. Derek Forbort shot it toward the net where Kempe tipped it past Price from the left circle at 18:59. It was Kempe's sixth goal in his last five games.
Play had just resumed when Victor Mete's turnover in the Montreal zone allowed Toffoli to skate in and blast in his third goal at 19:10.
Montreal was all over the Kings in the second period and again, it was Los Angeles that scored as Kopitar broke in with each team down a man and snapped a wrist shot to the top corner at 14:35.
MacDermid's shot went into the air off Andrew Shaw's stick near the blue line and landed behind Price 3:58 into the third. Kempe picked up an assist to give the 21-year-old Swede nine points this season.
''Right now, we're getting chances and they don't seem to be going in,'' Montreal coach Claude Julien said. ''You've got to stick with it.
''Everyone's disappointed. I know our fans are. But we're competing. You just hope your luck turns eventually and you start scoring goals.''
NOTES: The Kings, in the fourth of a six-game road trip, were without injured forwards Jeff Carter, Marian Gaborik and Kyle Clifford. ... Montreal's Nikita Scherbak left in the second period with a lower body injury after a collision with a goal post.
UP NEXT
Kings: At Boston on Saturday night.
Canadiens: Host the New York Rangers on Saturday night.
---
---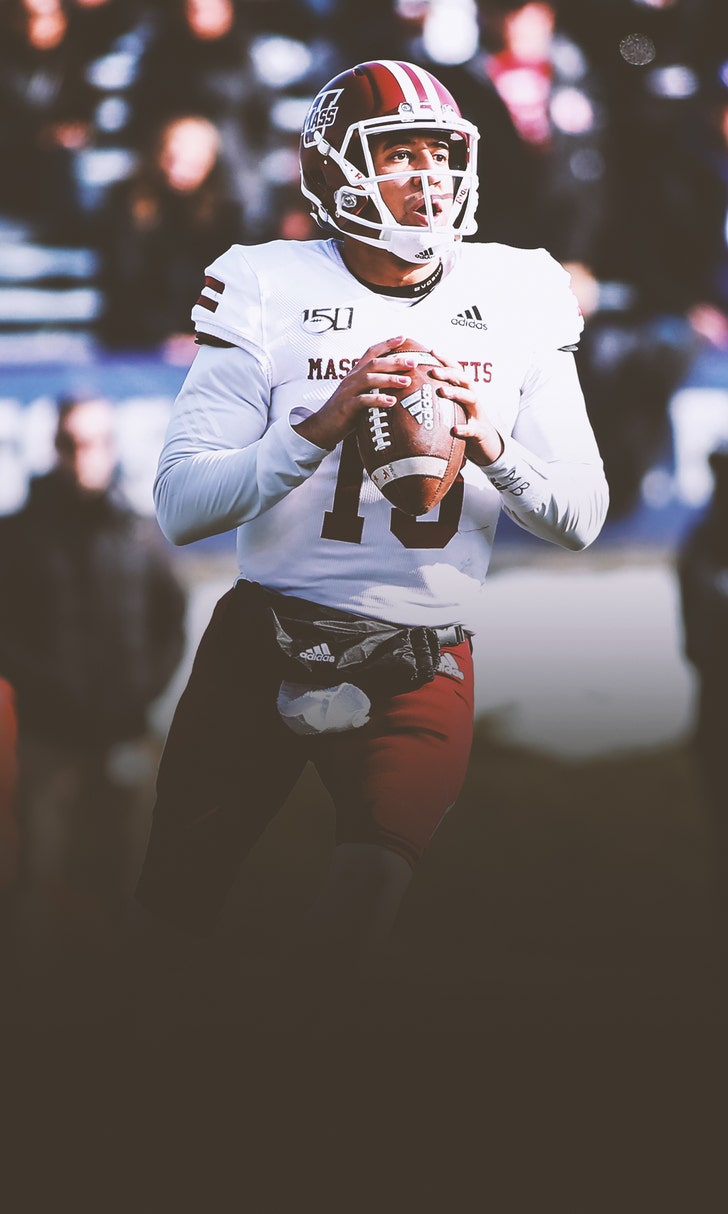 UMass Cancels Fall Football