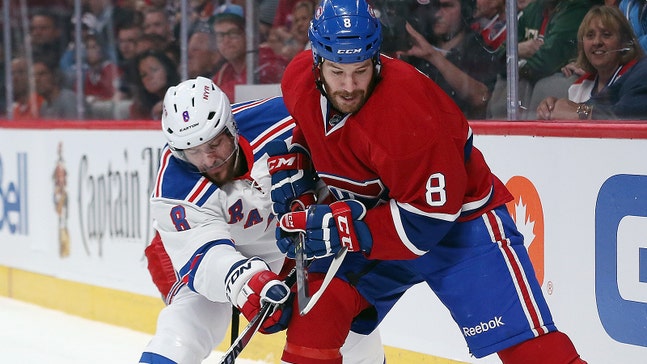 Prust trade shows NHL's toll on family life
Published
Jul. 7, 2015 10:24 a.m. EDT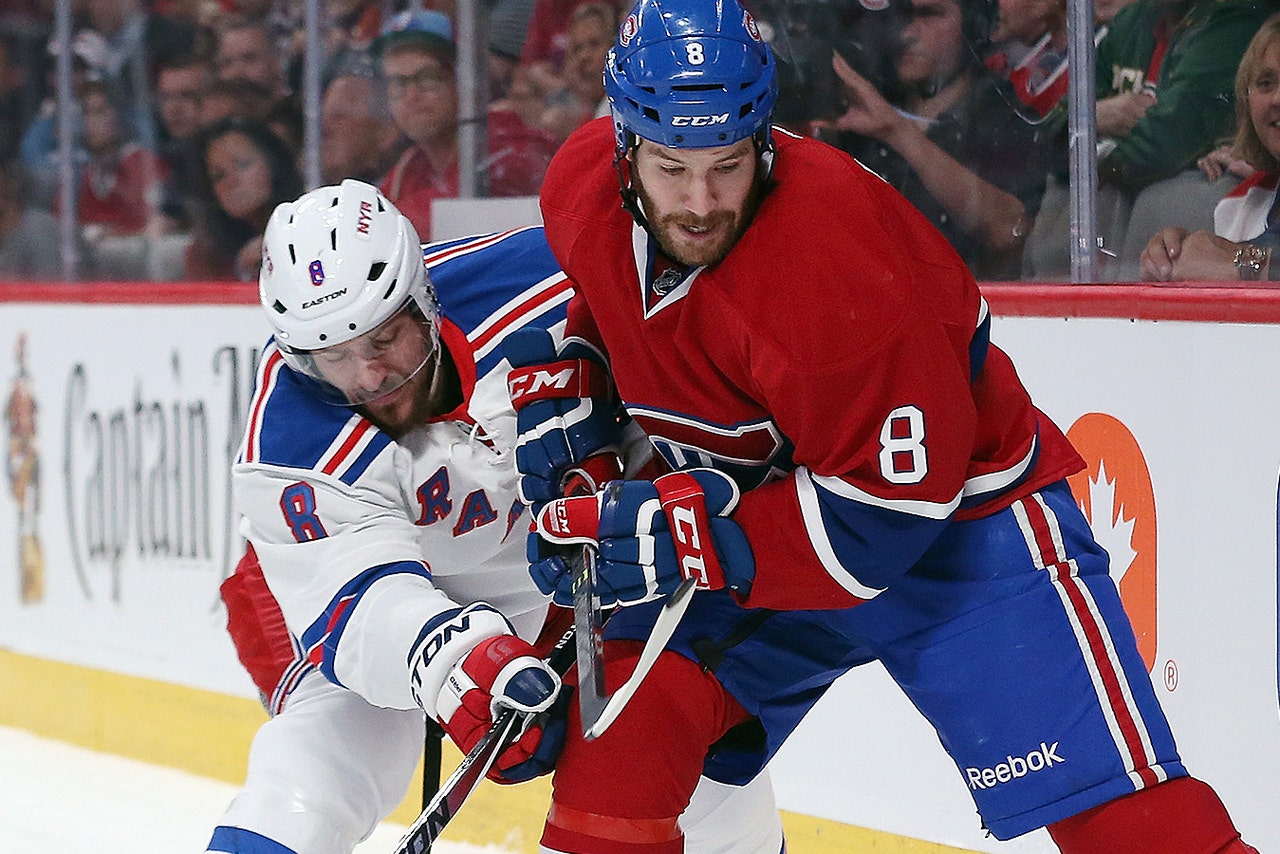 It could have been the trip of a lifetime: former Montreal Canadien Brandon Prust was in Italy for nearly two weeks at the end of June and beginning of July with long-time love Maripier Morin for a summer vacation before Prust had to start training for another NHL season. Prust proposed early on in the trip. Morin said yes, and the happy couple were supposed to bask in the joy of the upcoming nuptials.
But on July 1, Prust was relaxing in a Rome apartment and scrolling through Twitter when he got a call from Montreal general manager Marc Bergevin: Prust had been traded from Montreal to Vancouver. 
"[Morin] had been putting her makeup on for dinner and now she's bawling her eyes out, and I'm lying there in shock," Prust told the Montreal Gazette. "I had 100 text messages on my phone within 10 minutes. It was very overwhelming."
The winger told the Gazette he originally met Morin while he was playing with the New York Rangers. Prust signed with the Canadiens in 2012, and he mostly plays a physical role as an enforcer on the ice.
But his off-ice life is about to get rocky. Morin cannot follow her fiancee to Vancouver without sacrificing her career as a successful television host in Quebec. So Prust told the Gazette that Morin will stay behind when Prust moves out to Vancouver for the season as the newly engaged couple will have to give a long-distance relationship a try. 
"We're very blessed to have had these last three years to be able to do what we did," Prust told the Gazette of being able to live in the same city as Morin. "Not too many people get to do that. This is going to be tougher, but this is the game. It's the sport that we live, the life that we live. I'm not going to be playing hockey for 100 more years. This will just make us stronger in the end."
Morin and Prust were one of 10 couples featured on Canadian reality series "Hockey Wives", a show detailing what life is like for NHL players and their significant others. For all the money professional athletes make, the show also displayed the trials of the constant travel and training in the NHL. One couple, Jason and Kodette LaBarbera, were forced to live in different cities so that one of their young sons could complete intensive therapy for autism. Noureen DeWulf and Vancouver goaltender Ryan Miller lived in Los Angeles and Vancouver respectively while DeWulf was pregnant with the couple's first child. Other couples struggled to handle the retirement process. 
The show was a huge success in Canada, and the second season will premiere in the fall. Prust and Morin will be among the returning couples, so their adjustment to life in a long-distance relationship will likely be featured for all to see.
Prust told the Gazette he is confident the duo will be able to make the best of the living situation. He said his parents, however, are struggling to adjust to the idea of a time difference. 
"Their first reaction was, 'Oh man, now we have to stay up late to watch all your games,'" Prust said to the Gazette. "They don't miss a second of a game. People were telling them, 'PVR it and watch it the next day,' and they're saying, 'Yeah, right, like we're going to do that.'"
(h/t Montreal Gazette)
Photo credit: Bruce Bennett/Getty Images
---
---