Vegas Golden Knights
Vegas Golden Knights
Predators' Forsberg set to lead team vs. Golden Knights
Published
Oct. 30, 2018 10:21 a.m. ET
Filip Forsberg is off to the fastest start of his career with 10 goals in the Nashville Predators' first 11 games, including a hat trick in Saturday's 5-3 loss to Edmonton.
Now Nashville just needs to find a few more guys to help Forsberg and the first line with the scoring, beginning with Tuesday night's visit from the Vegas Golden Knights to Bridgestone Arena.
The top line of Forsberg, Ryan Johansen and Viktor Arvidsson has combined for 19 goals. The rest of the Predators have combined for 19. After Arvidsson's seven, the most any other player has are Craig Smith's four.
The JOFA line, as the top line is known, can and has done a lot. But they can't skate 60 minutes a game. They need others to chip in.
"Right now, Filip's playing on a really high level," Nashville coach Peter Laviolette said. "In the last two games, he probably has close to 25 attempts at the net. When he puts the puck at the net like that, it's going to go in the back of the net. He just has to continue to release it."
Forsberg's early explosion hints at a career year. He's averaged just over 25 goals the last five seasons, potting a career-high 33 in 2015-16. He finished with 26 last season despite missing 15 games due to injury.
In his last seven games, Forsberg has scored nine goals. He's in the middle of his second three-game goal-scoring streak of the season.
"You have to credit his linemates, too," Laviolette said. "Ryan is making some terrific plays. Arvidsson is the motor that makes it go. All three of them are playing at a high level."
While the Predators are off to an 8-3-0 start and are tied with Colorado for the Central Division lead, Vegas (5-5-1) hasn't quite taken the NHL by storm as it did last season, when it reached the Stanley Cup Finals in its expansion season.
Opponents have invested more time in preparing for the Golden Knights' system. Players who experienced career seasons are showing signs of regression to the mean, evidenced by the team ranking 28thin the league in scoring. Big offseason acquisitions such as Max Pacioretty and Paul Stastny have yet to pay off for various reasons.
Vegas did rally Sunday to post a 4-3 overtime win over Ottawa, thanks to a penalty shot at 2:24 by Jonathan Marchessault after he was hooked on a breakaway by Mark Stone. The Golden Knights dominated the shot chart 53-22 and finished a five-game homestand at 3-1-1.
"I was excited," Marchessault said to the Las Vegas Sun. "As a group, we really needed that game."
Vegas won two of its three meetings against Nashville last season, splitting the two games played in Tennessee, including a memorable 4-3 shootout win on Dec. 8. That game saw Golden Knights goalie Malcolm Subban gain the upper hand on older brother P.K., one of the Predators' star defensemen.
The status of Nashville goalie Pekka Rinne, who has missed the last four games with a knee injury, isn't known.
---
---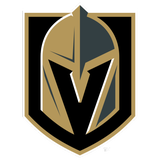 Get more from Vegas Golden Knights
Follow your favorites to get information about games, news and more
---