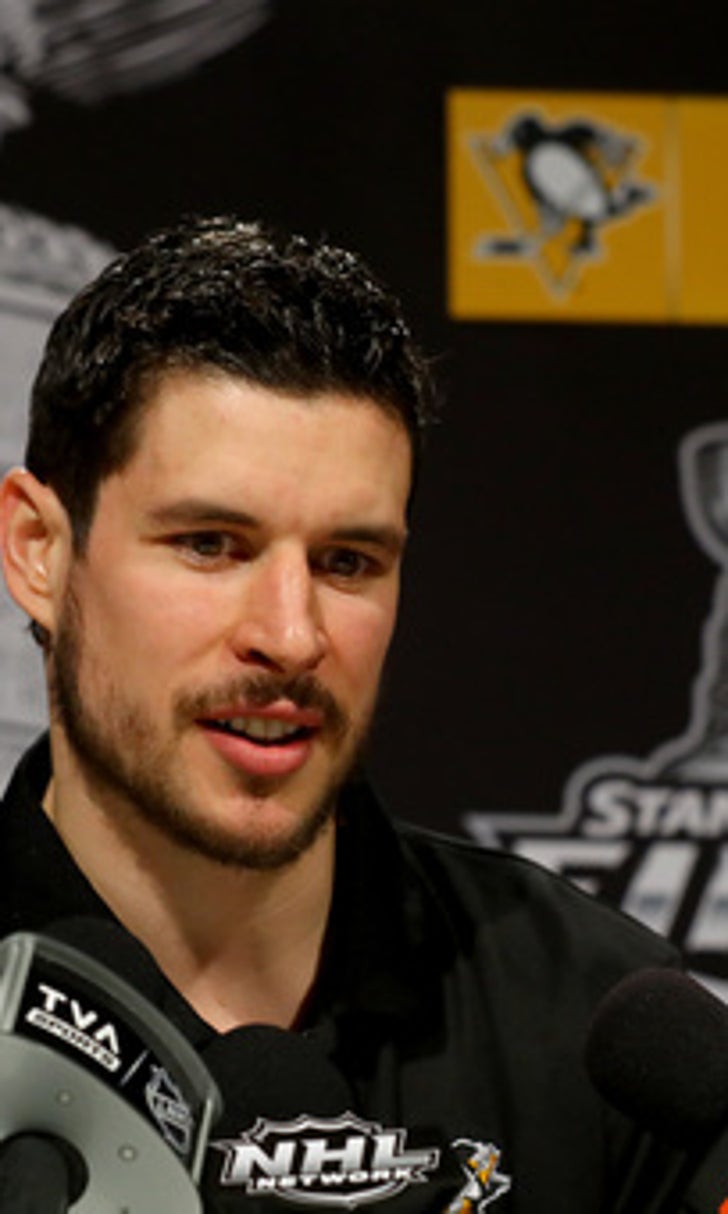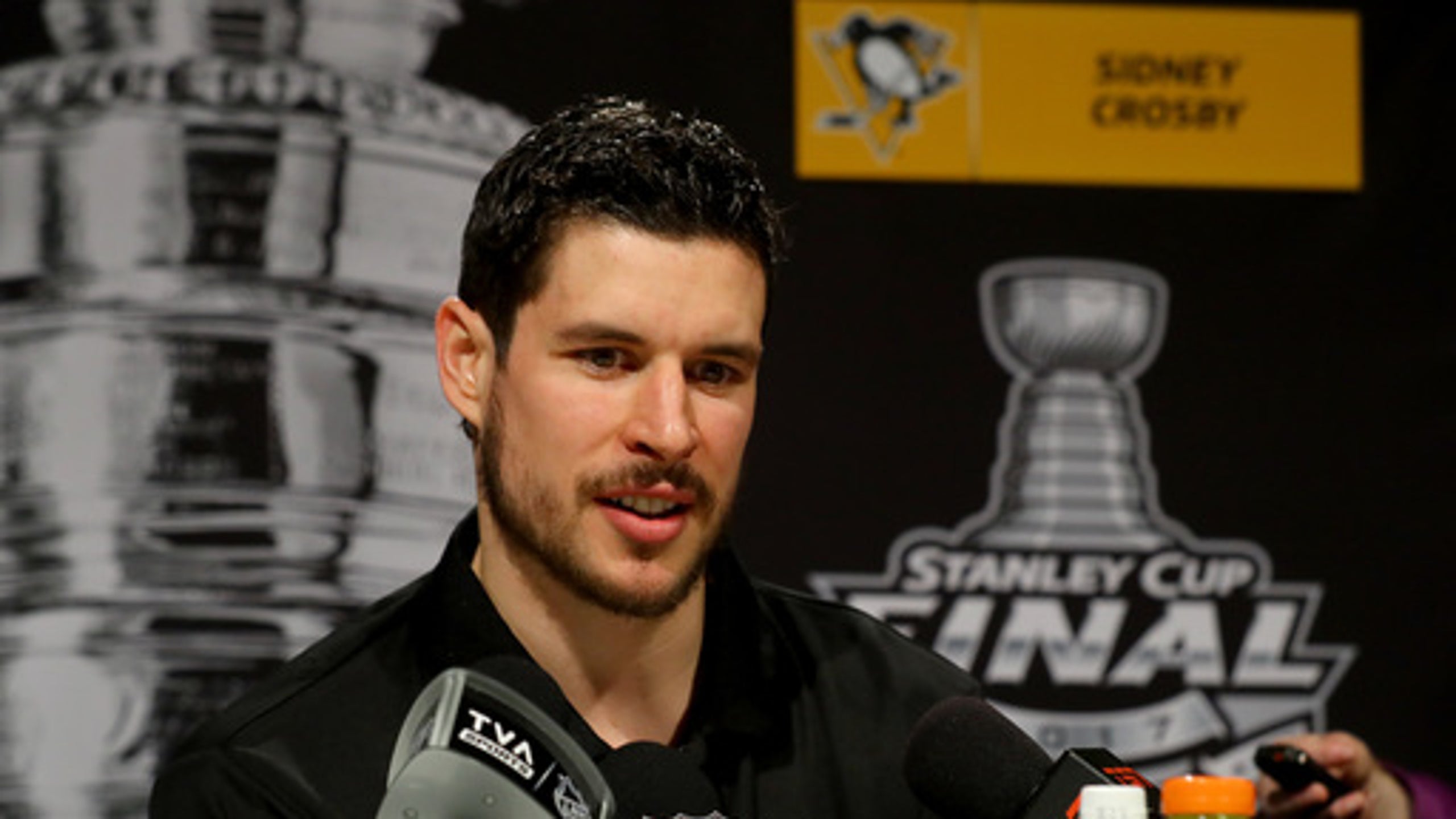 Penguins, Predators gear up for Game 1 (May 29, 2017)
BY AP • May 29, 2017
PITTSBURGH -- A little more than 24 hours before the Pittsburgh Penguins and Nashville Predators launch the 2017 Stanley Cup Final with Game 1 at PPG Paints Arena, there was the craziness Sunday that was the NHL's annual media day.
The requisite off-beat questions -- Who's your funniest teammate? Which player could sing the National Anthem? What celebrity would you like to have at the games? -- were mixed with serious queries about the matchup and deeper dives on individual players' life and career stories.
Players, coaches and general managers from both clubs patiently, and at times light-heartedly, provided answers for the swarms of reporters and cameras.
"It's something that you always dreamed about. You always wanted to get to this point," said Predators winger and team playoff scoring leader Filip Forsberg (15 points). "Here we are just one day away."
It all changes Monday night, when the story lines go from theories and thoughts to a real-time, on-ice matchup of Pittsburgh, chasing its second straight Cup and third in nine years in a city that has grown accustomed to hockey celebrations, against Nashville, a first-time finalist in a festive town learning to love hockey on the fly.
"We can't wait to play," Pittsburgh center and postseason scoring leader Evgeni Malkin (24 points) said. "Back-to-back Finals, and we're excited."
The on-ice matchup has at least the promise of being worthy of the stage.
The Penguins -- who beat Columbus, Washington and Ottawa to get to this point -- feature world-class offensive talent and the speed to make their transition game and forecheck tough to handle, even if their defense has used a by-committee format with top defenseman Kris Letang missing the postseason after neck surgery.
Nashville showed in beating Chicago, St. Louis and Anaheim that it also has speed, plus a stingy but swift defense and a goaltender in Pekka Rinne who not only is having probably the best stretch of games of his life but also is such a good puck-handler that he often gets the Predators' transition game going.
"We're expecting a fast series, a lot of speed, high tempo," Rinne said.
The Penguins lead all playoff teams in offense, averaging 3.05 goals. The Predators lead all playoff teams in defense, giving up an average of 1.81 goals.
"One of the things I've always talked with our players about is having the ability to generate offense different ways," Pittsburgh coach Mike Sullivan said. "Regardless of the challenge that is in front of us, we believe we have the capability of having success. We just beat a really good team that was a defense-first team, always had numbers back, tried to limit opportunities off the rush, and had more of a counterattack mindset."
Sullivan was referring to Ottawa, where Erik Karlsson is the elite two-way defenseman on a team that plays a smothering style. Malkin cracked that Nashville "has four Karlssons" in defensemen P.K. Subban, Ryan Ellis, Roman Josi and Mattias Ekholm.
Pittsburgh's mantra this season has been to stubbornly play its style, without distraction, but Nashville and the gravity of the series represent a challenge that might require some tweaks.
"I think both teams believe in what gets them here," Penguins captain Sidney Crosby, the defending Conn Smythe Trophy winner as playoff MVP, said. "You make minor adjustments depending on who you're playing against, what they do, but I think ultimately you trust your game and what's gotten you to this point.
"As the series goes along, there's probably more adjustments made, but to start out I think you just want to try to establish your game and see what happens. ... Hopefully, the less adjustments, the better."
Subban has a similar approach, but one that also is shaped by the teams' different levels of past success.
"Part of our success in Nashville has been staying in the moment, living in the moment," Subban said. "It's a privilege to raise the 'mug' over your head. I haven't done it yet, but the team over there has done it a few times. ...We're going to have to play our best to (win it). That's all I'm thinking about right now."
On the injury front, Penguins forward Patric Hornqvist practiced Sunday and will return for Game 1 after missing six games with an upper-body injury. Center Mike Fisher, the Predators captain, said he is "ready to rock" after missing the past two games of the Western Conference finals.
---
---