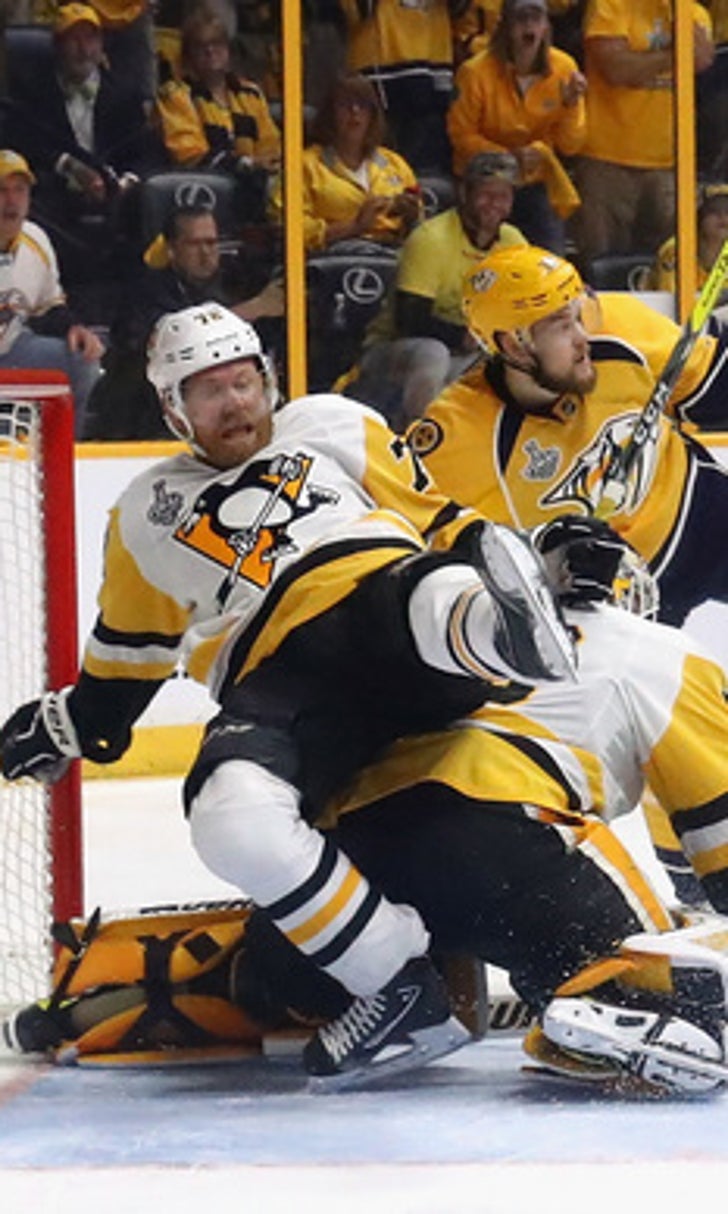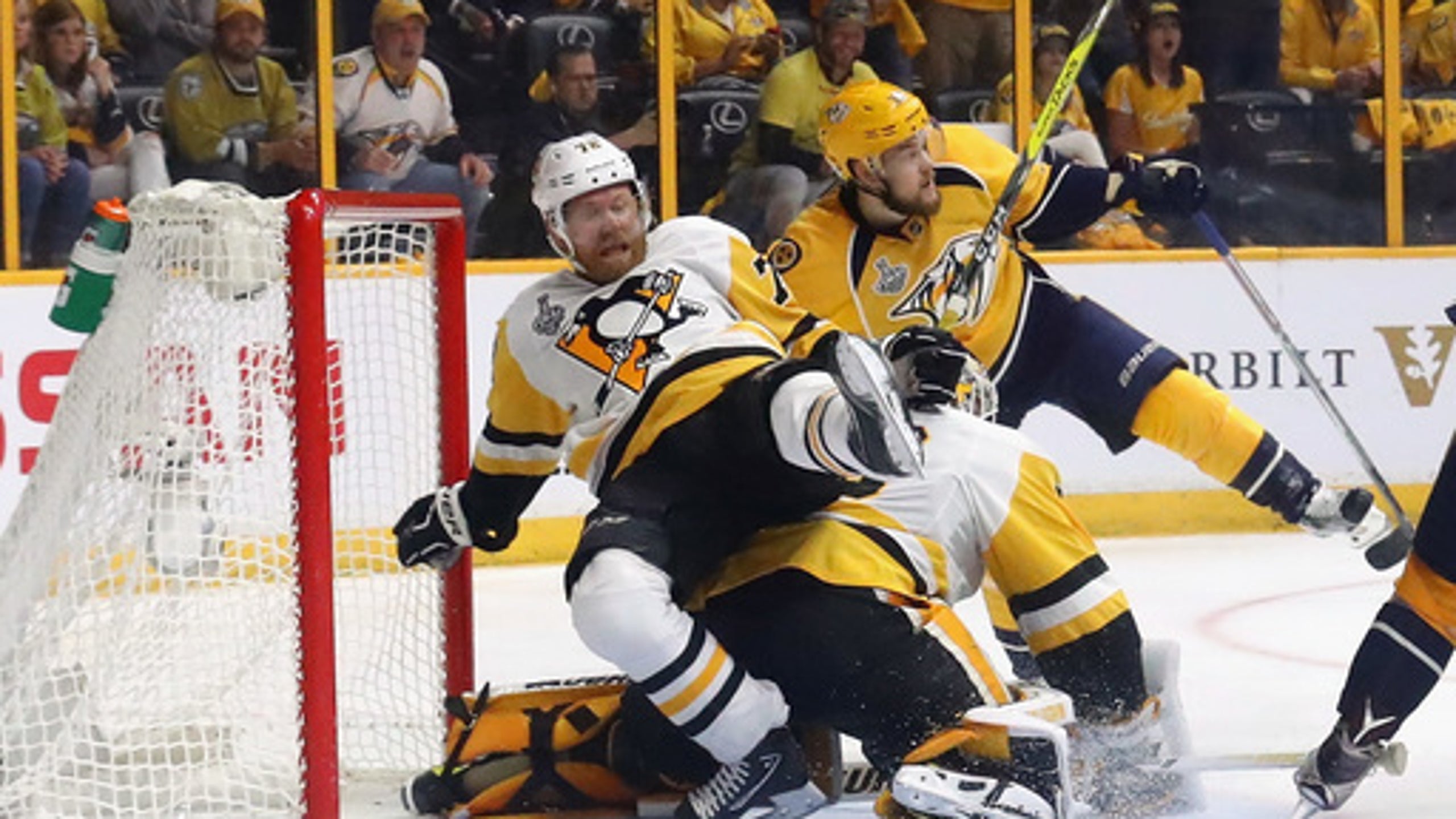 Penguins host Predators in pivotal Game 5 (Jun 08, 2017)
BY AP • June 8, 2017
PITTSBURGH -- In simple terms, the Nashville Predators want to break serve with a road win while the Pittsburgh Penguins want to break a two-game losing streak.
It's the Stanley Cup Final, however, and there's usually not much that is simple when the NHL season reaches this point.
After the Penguins won Games 1 and 2 at home and Nashville answered with victories in their building in Games 3 and 4, Game 5 returns to PPG Paints Arena in Pittsburgh on Thursday.
Both teams spoke of confidence Wednesday entering what has boiled down to a best-of-three series.
"I know we'll play so hard," said Pittsburgh center Evgeni Malkin, who leads all postseason scorers with 26 points.
"It's a good situation for us. We're 2-2. It's even. We're playing against a good team. We play here, at home. It's a good chance to again lead the series."
The Predators think they're in a pretty good spot, too, with two wins in a row.
"We know this game we're going to have to be at our best, there's no question," Nashville center and captain Mike Fisher said. "We know who we're facing, in their building. We got to be ready to be at our best.
"We know it's an exciting challenge. I think you'll see we'll be ready for it."
Nashville will need to be ready for Matt Murray, who was named Pittsburgh's starting goaltender for Game 5 by coach Mike Sullivan on Thursday morning.
Sullivan announced the decision following the morning skate on Thursday by simply stating Murray's name when asked on the identity of his starter.
The coach also noted that center Nick Bonino will be a game-time decision for Thursday's contest. Bonino has been sidelined for two games with a left foot injury that he sustained while blocking a shot in Game 2.
Thursday's winner will have a chance to clinch the Stanley Cup in Game 6 on Sunday night in Nashville. Game 7, if necessary, will be Wednesday at PPG Paints Arena.
Home ice has been critical so far. The Penguins won their two home games by a combined 9-4. Nashville won its two at home by a combined 9-2. That might seem to put the pressure on Pittsburgh, the defending Cup champion, playing at home in Game 5.
"I don't know that we feel that we're against the ropes. I think we have to win a game. That hasn't changed," Sullivan said. "'Desperate' is a funny word for me because it gets thrown around our game a lot. It always has a connotation of hopelessness. I don't believe that's the word that we want to use to describe our team.
"I think we've got to play with urgency. I think we've got to play determined. I think we have to play with conviction. I think when our team plays that way, we're at our very best."
The Penguins retooled their top line in practice Wednesday, with Conor Sheary rejoining rookie Jake Guentzel, who leads the postseason with 13 goals, and regular-season goals leader Sidney Crosby.
Those three had enough success to earn an unofficial name -- the Sid and the Kids Line -- before a goal drought and seeming slip in confidence moved Sheary down the lineup in the playoffs, and even out of the lineup for three games. But Pittsburgh might be willing to give the trio a chance to try things again.
The Predators, in contrast, just want more of the same results they got the past two games as they chase the franchise's first Stanley Cup.
"Two-out-of-three now. It's pedal down. We're ready," Nashville coach Peter Laviolette said.
That probably goes for both clubs.
"I think both teams have gotten better throughout the series, and that's expected," Predators winger James Neal said. "It's going to be a battle going in there, and we need to steal one in their arena."
---
---