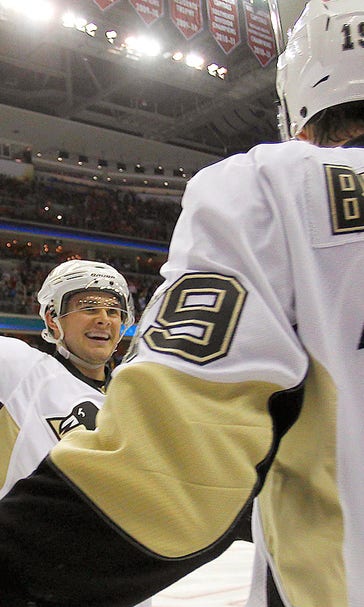 Penguins' Bennett scores goal, stays healthy following celebration
October 29, 2015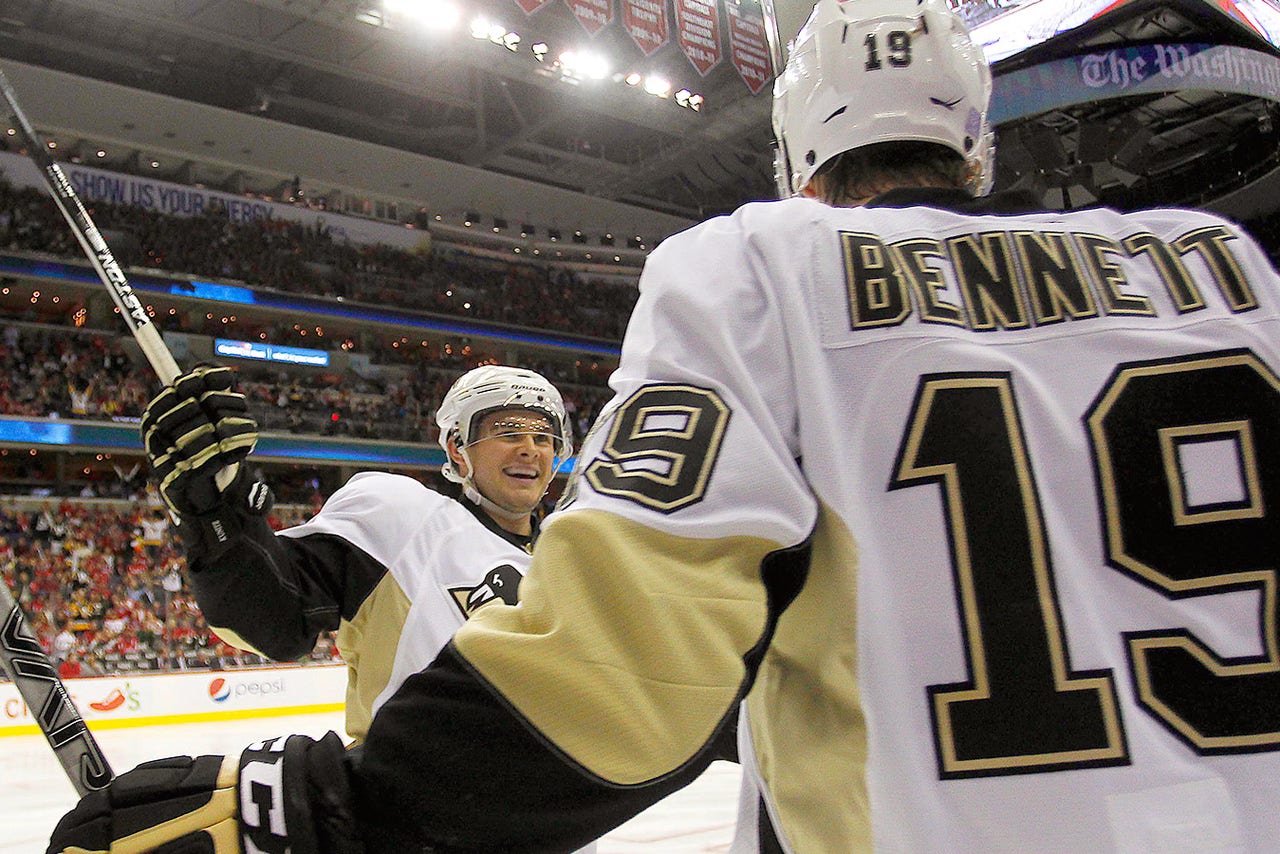 Beau Bennett was successful on two fronts Wednesday as the Pittsburgh Penguins forward scored a goal and avoided an injury while celebrating.
While that may seem a bit odd, one must consider that Bennett was sidelined for five games after sustaining an undisclosed injury while celebrating a goal in the Penguins' 3-2 loss to the Montreal Canadiens on Oct. 13.
On Wednesday, Bennett forged a tie early in the third period after following his own shot and beating Washington Capitals goaltender Braden Holtby. The 23-year-old celebrated cautiously, eschewing a violent crash into the boards in favor of delivering a fist bump with his teammates.
"Oh the celebration? I kept my arms in tight," Bennett joked with reporters after Pittsburgh posted its fifth win in six outings with a 3-1 triumph over Washington. "It was always good to be back, help the team win and I thought it was a good effort all the way around tonight."
Bennett has been in the lineup for 74 of the team's 173 games since the start of the 2013-14 season. The 20th overall pick of the 2010 draft, Bennett was playing in his 100th career contest on Wednesday.
---
---