National Hockey League
National Hockey League
Panthers 5, Hurricanes 1
Published
Jan. 20, 2013 4:51 a.m. ET

Not long after the Florida Panthers paid tribute to their past, Jonathan Huberdeau offered a glimpse of their future.
Huberdeau's first NHL shot resulted in his first NHL goal and opened an early Florida scoring barrage, as the Panthers unfurled their Southeast Division championship banner and went on to ease past the Carolina Hurricanes 5-1 in the opener for both clubs on Saturday night.
Huberdeau finished with a goal and two assists, as did linemate Alex Kovalev, who's played in 1,302 more games than the highly touted rookie forward.
''You've all heard a lot about Jonathan Huberdeau and I think you got a pretty good snapshot of his high-end skill set tonight,'' Panthers coach Kevin Dineen said.
''A coach always picks out little things that you can work on here, but that was a fairly impressive debut, to say the least.''
Jose Theodore stopped 41 shots for Florida. Defenseman Bryan Campbell scored twice for the Panthers, who matched a franchise record with four first-period goals - more than they posted in any period of any game since Dec. 17, 2010, according to STATS.
''Huberdeau, for his first NHL game, has been great,'' said newly minted Panthers captain Ed Jovanovski.
The 19-year-old opened the floodgates, for certain.
Only a few minutes after the Panthers' pregame ceremony included a tribute to longtime season-ticket-holders and the unfurling of last season's banner, Huberdeau - the No. 3 overall pick in the 2011 draft - was the beneficiary of some gritty work by Kovalev and Peter Mueller on the way to that first goal.
Kovalev carried the puck up the left wing, muscled it behind the net to Mueller, who saw Huberdeau was unmarked in front of the Hurricanes' net. He smacked the puck past Cam Ward's stick side for the first Florida goal of the season.
''Mueller and Kovalev, they're easy to play with,'' said Huberdeau, who wore a red felt cowboy-style hat - replete with a white feather, this season's prize that the Panthers will award to the player they choose as the star of wins - after the game.
''I just went in front of the net, they pass me the puck and I just need to put it in.''
The celebrations came en masse for the next few minutes.
Campbell - whose only other two-goal game came in November 2005 - added a pair of power-play scores over a 10-minute span to push Florida's lead to 3-0.
Scottie Upshall had another man-advantage goal 40 seconds after Campbell's second tally, and the Panthers needed only 11 shots to build a 4-0 edge.
''It's good to get off to that start,'' Campbell said. ''We've got to keep applying pressure.''
Kovalev made it 5-0 at 3:35 of the second, his first NHL regular-season goal since March 29, 2011.
Patrick Dwyer scored for Carolina. The Hurricanes' starting goaltender Cam Ward was pulled following the first period, after stopping just eight of the 12 shots he faced.
''We put ourselves behind the eight-ball early on,'' Hurricanes coach Kirk Muller said. ''It's the sloppy things we need to work on.''
And whatever the Hurricanes tried to do against Theodore, the Panthers' goalie was up to the task.
''We didn't come out as hard as we'd like,'' Carolina's Jordan Staal said. ''It was a little bit of nerves coming out. They capitalized on our mistakes. When you're down 4-0 it's hard to come back. ... We had the juices flowing before the game and we were excited but it was a few big mistakes early and that took the wind out of our sails.''
It was the Panthers' first time on the ice since falling in a double-overtime Game 7 first-round matchup against eventual Stanley Cup finalist New Jersey last season, and it wasn't clear what effect the lockout would have on a so-called non-traditional hockey market such as Florida.
The Panthers said the game was a sellout - no small feat for hockey in South Florida, especially since the schedule wasn't released until a week before the start to the shortened season - and team president Michael Yormark said the team's business side handled hockey's work stoppage well.
''Coming out of the playoffs, after losing Game 7, granted we were all disappointed that we didn't get to the second round,'' Yormark said. ''But when we had time to reflect, we said, `You know what, we took a big step forward.'''
With most of last season's roster back - and the additions of players such as Huberdeau and Kovalev - the Panthers are hoping last season serves as just the start of a hockey renaissance in South Florida.
''A real team effort for us tonight,'' Dineen said. ''Good, satisfying win.''
NOTES: It was Florida's 33rd straight win when scoring five goals in regulation, a streak that began in January 2009. ... Ward has started against Florida 28 times, and allowed at least four goals in eight of those games. ... Florida has won six of its past seven matchups with Carolina, a stretch that includes an overtime and a shootout victory. ... Dineen is a former Carolina player; Muller is a former Florida player.
---
---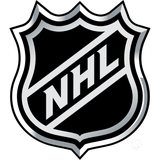 Get more from National Hockey League
Follow your favorites to get information about games, news and more
---