National Hockey League
National Hockey League
Ovechkin hopes changes pay off
Published
Sep. 6, 2011 1:00 a.m. ET

The most important date on Alex Ovechkin's offseason calendar didn't come during his trips to Turkey, St. Tropez or Monaco, or on the days he was resting with friends and family at home in Moscow.
It was July 23, when he started a new workout regimen.
Coming off his worst statistical season as a pro — career lows of 32 goals and 85 points — Ovechkin is changing his approach yet again.
''I think right now I'm in better shape than I was last year — and year before,'' the two-time NHL MVP said Tuesday.
Capitals owner Ted Leonsis was even more to the point.
''He tried something different last year. He wanted to work his way into shape so that he was peaking during the playoffs,'' Leonsis said. ''He's trying something different this year. The results will speak for themselves at the end of the season, but he looks great. And he's in great spirits, and when your captain and best player, highest-paid player, is confident and in shape, I think that sets the tone.''
The tone Ovechkin set in 2010-11 was hardly to be emulated. He fought a nagging injury for months and finally had to take off a week in March. In April and May, the Capitals were a postseason wreck again, getting swept by Tampa Bay in the second round amid questions as to whether the talented superstar had the leadership skills necessary to command a locker room. Such disappointment has become a yearly ritual for Washington, which has four straight Southeast Division titles but has won only two playoff series during that span.
''I think, of course, last year and year before it was something new for me, being the captain,'' Ovechkin said. ''Last year was a good year for me to learn what I have to do. ... Right now I think everybody knows what we have to do, and I have to show, and I have to say, `C'mon guys, we have to do this and that.' I have to show them. And, you know, I'm the one, the leader of the team. And outside the rink I'm the same person. But inside the rink, we are different.''
To that end, the fun-loving Ovechkin expects the Capitals have a more serious mindset this season — but not too serious.
''You have to be serious some days. You have to be serious when you work out, but you can't be serious all the time,'' Ovechkin said. ''I think when we said you have to be serious, it means like you have to be ready for every game. And it doesn't matter what position you are, if you're first or second or eighth, you have to be ready for everything.
''Because you can see when we go to the playoffs and we play against Tampa, sometimes it felt like, 'OK, now it's going to be easy for us to beat them,' and it was not that kind of serious. Everything can happen. But seriousness means, like, serious 60 minutes, every game.''
Ovechkin is also setting an example by arriving early for training camp — it doesn't start until Sept. 16. He wouldn't go into details about his workout program, saying it's a ''secret'' he wants no one to steal. The reason for his news conference Tuesday was to announce an endorsement deal with Bauer, which he hopes will result in fewer broken sticks.
''Great to see Alex back and smiling, healthy and looking happy, and very, very confident in his new equipment,'' Leonsis said. ''I think that's half the battle. It's like a golfer with new clubs. He's been trying his hardest to break his stick, and so far they seem to be indestructible, and that makes us all smile.''
---
---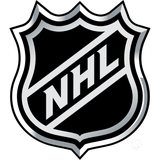 Get more from National Hockey League
Follow your favorites to get information about games, news and more
---