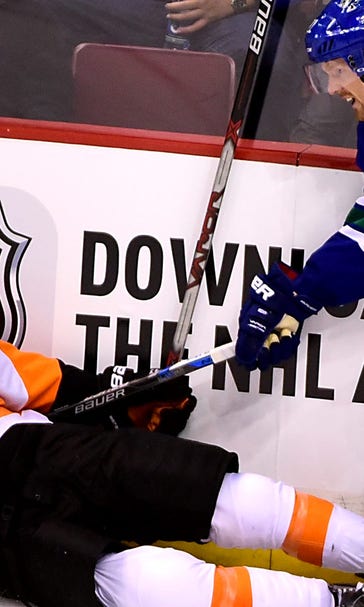 Optimistic Giroux sees offensive improvement during Flyers' losing skid
November 3, 2015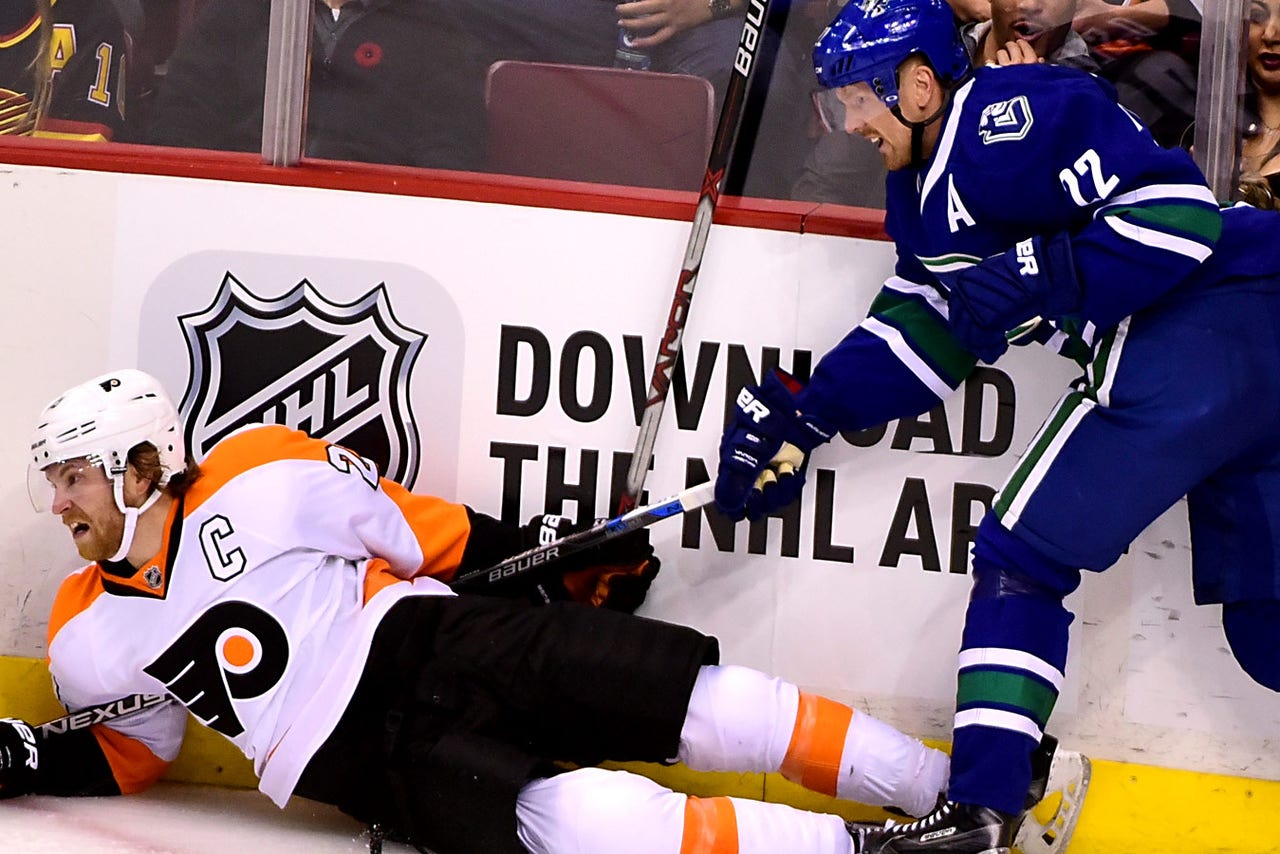 Credit Claude Giroux for being optimistic, but the Philadelphia Flyers captain may be looking at his team's offensive troubles through rose-colored glasses.
Giroux, who recorded the club's lone goal in Philadelphia's 4-1 setback to the Vancouver Canucks on Monday, has seen the free-falling Flyers tally just six times during their four-game winless skid (0-3-1).
"I think there was a lot of improvement from the last few games," Giroux told Sam Carchidi of the Philadelphia Inquirer. "We generated a lot of offense and played the way we want to play. Obviously, we have a lot of things to work on, but the score doesn't show how much better we played."
The scoreboard isn't painting a pretty picture for the Flyers, who have recorded 21 goals in 11 games - which ranks 29th in the 30-team league. The fledgling power play has failed to convert on its last 12 opportunities to boot.
Signed to a eight-year, $66 million deal in the summer, Jakub Voracek is mired in a career high-tying 11-game goalless drought to start a season (2010-11). The 26-year-old, who has set up four goals, is also well off the pace of last season's career-high 59 assists and 81 points.
Voracek and Philadelphia (4-5-2) look to get it in gear when they continue their five-game road trip against the Edmonton Oilers (4-8-0) on Tuesday.
---
---