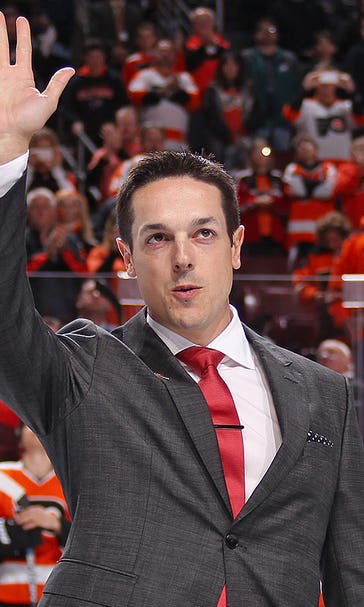 Office space: Former Flyer Briere adjusting to life after hockey (VIDEO)
October 28, 2015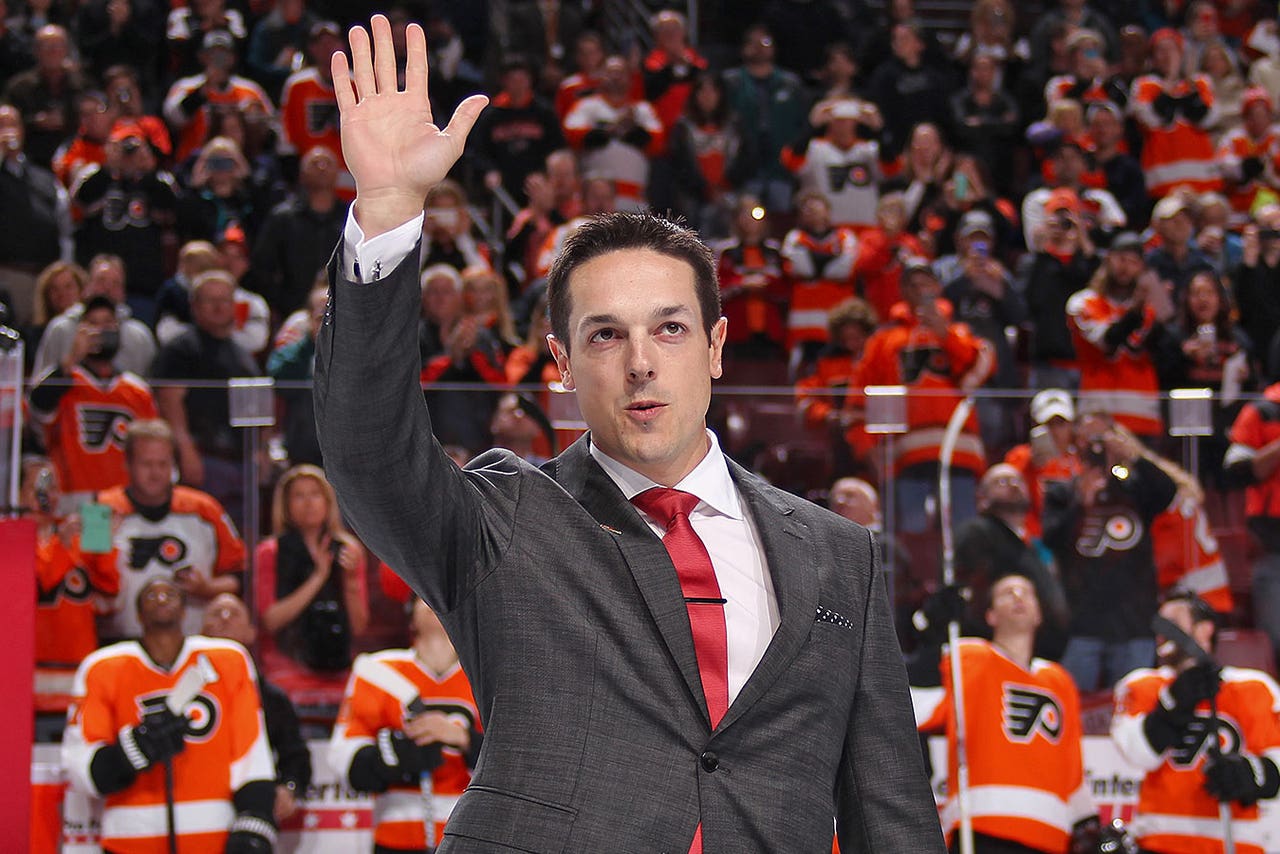 Try as he might, Daniel Briere is having a tough time getting acclimated to life away from the hockey rink.
Sure, the bumps and bruises are gone, but Briere still has a few tendencies that come to the forefront in his everyday life.
Need proof? Well, here's a video posted by the Philadelphia Flyers' website - complete with the 38-year-old Briere getting a bit physical with a copy machine.
Briere, who played six of his 17 NHL seasons with Philadelphia, was honored by the Flyers prior to their 4-3 overtime loss to the Buffalo Sabres on Tuesday.
Signed to an eight-year, $52 million contract with Philadelphia prior to the 2007-08 season, Briere collected 124 goals and 159 assists in 364 games with the team. The Quebec native scored 36 goals and set up 32 others during 62 career playoff contests with the club, and recorded a league-leading and franchise-best 30 points (12 tallies, 18 assists) in 23 games to help Philadelphia reach the Stanley Cup final in 2010.
Briere, who announced his retirement in August, notched 307 goals, 389 assists and 744 penalty minutes in 973 career games with the then-Phoenix Coyotes, Sabres, Flyers, Montreal Canadiens and Colorado Avalanche.
---
---