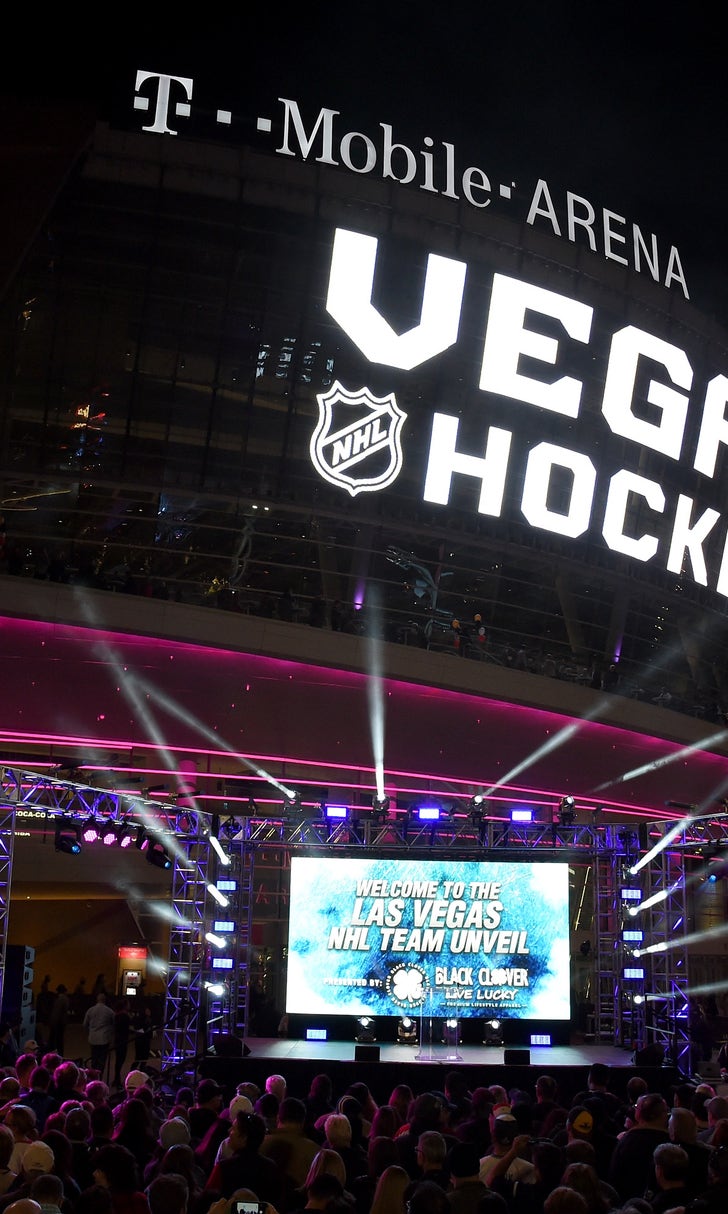 NHL Expansion Draft: 5 potential Vegas Golden Knights captains
BY foxsports • June 30, 2017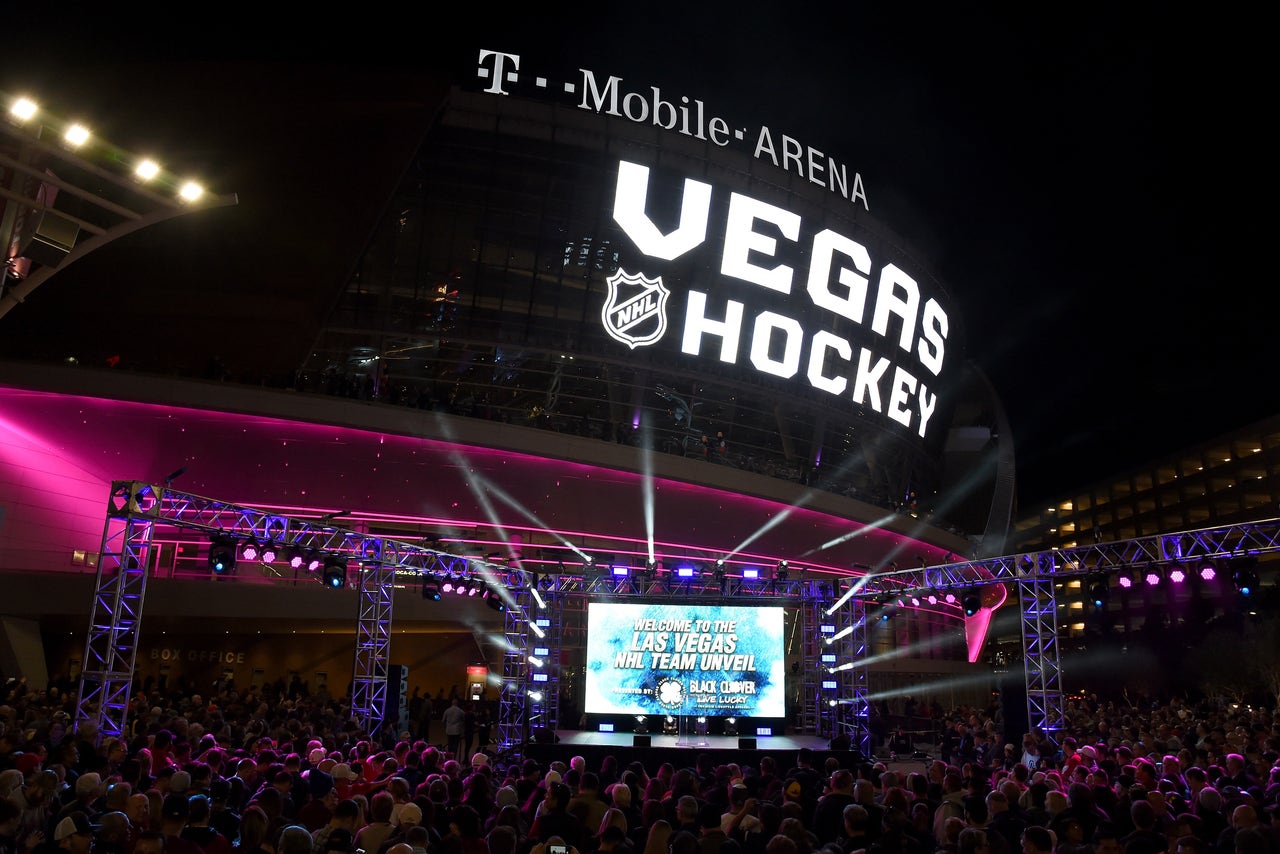 Who will be wearing the "C" on the Vegas Golden Knights' jersey on Opening Night in 2017? Here are five potential options. 
It's official. The expansion team in Las Vegas finally has a name and a logo. They will be known as the Vegas Golden Knights. Fans already know George McPhee will be the general manager and most of the front office has been assembled as well. However, there are still some things to figure out.
Any good hockey team needs a strong captain, a team leader who leads them both on and off the ice. Bill Foley has made it a point to focus on the community, so a strong captain is necessary. Moreover, the Golden Knights will likely feature a number of young players. This makes having a captain who knows what he's doing even more vital.
Because Vegas will likely go the route of picking younger players, they need a strategy to get some veterans as well. In previous expansion drafts, teams have offered picks to an expansion team to pick (or not pick) certain players. So let's be honest, that's going to happen this time around. Perhaps that's how Vegas will get their captain. After looking at likely options to be exposed, here are five potential options.
Mandatory Credit: Jean-Yves Ahern-USA TODAY Sports
5. Tomas Plekanec , Montreal Canadiens
The Canadiens are one of the more interesting teams regarding the expansion draft. Obviously, they're going to protect three defenseman, so that leaves them with seven forwards. Andrew Shaw, Max Pacioretty, Brendan Gallagher, Alex Galchenyuk, and Paul Byron are locks. That's five. Phillip Danault is an easy choice to make it six forwards. After that, it gets tough, with one of Alexander Radulov, Tomas Plekanec, David Desharnais, and Torrey Mitchell as the last protected forward.
Mitchell is a clear pick to be exposed because he's nothing special. Desharnais might sign an extension, but most likely he won't. This leaves Plekanec and Radulov. Now, Radulov has expressed an interest in staying with Montreal and one can assume the feeling's mutual. Should the Canadiens sign him to an extension, this leaves Plekanec.
He would be a good captain for the Vegas Golden Knights. Plekanec already wears an "A" for Montreal and is a solid two-way center. If Vegas doesn't want to go the route of taking on a terrible contract in exchange for picks, he's a good option.
Mandatory Credit: Sergei Belski-USA TODAY Sports
4. Rick Nash, New York Rangers
The Rangers might not have much of a choice as far as who they protect. They have extremely good forward depth, so they're protecting three defenseman and seven forwards. Two of those three defensemen (Dan Giradi and Marc Staal) have a no movement clause. Meanwhile, captain Ryan McDonagh doesn't, but he's not getting exposed. It will get interesting if the Rangers swing a trade for another defenseman, but for now, this makes sense.
Derek Stepan, Chris Greider, Mats Zuccarello, J.T. Miller, Mika Zibanejad, and Kevin Hayes are six  easy options to keep. Here's where it gets fun. New York could trade Michael Grabner to another team for a huge return (assuming he somewhat keeps his current scoring pace) and keep Rick Nash. However, what if they'd rather invest some money in their blue line? Suddenly, exposing Nash makes sense.
The Vegas Golden Knights would give the former Blue Jackets captain an opportunity to be a captain again. Nash is a very good player who has experience captaining a younger team. Because of his experience with the Blue Jackets, he has the leadership qualities necessary to be a solid captain.
Again, this gets way more weird if the Rangers, say, trade for Kevin Shattenkirk and extend him. Maybe New York tosses in enough assets that the Vegas Golden Knights take on Dan Girardi. But for now, Nash makes sense.
Mandatory Credit: Aaron Doster-USA TODAY Sports
3. Jack Johnson – Columbus Blue Jackets
Alright, here's where it starts getting weird. The Blue Jackets are not in good shape regarding the expansion draft. Bad contract decisions are almost going to force them to lose a good player. Luckily, they don't have to worry about protecting Zach Werenski because he's a rookie. So in effect, they keep four defenseman. Seth Jones and Ryan Murphy are the two obvious choices. David Savard is slightly better than Jack Johnson, so let's assume they keep Savard.
The forwards, however, aren't so easy. Unfortunately, the Blue Jackets have to protect Scott Hartnell he has no movement clauses. So do Brandon Dubinsky and Nick Foligno, but at least they're still productive players. David Clarkson, should the NHL deem him to have a career threatening injury, wouldn't take up a protected forward spot despite his no movement clause. Brandon Saad is an obvious choice for the fourth forward. Cam Atkinson, Alexander Weinberg, and Boone Jenner are important, so that's seven. This leaves young promising William Karlsson exposed.
More importantly, Sergei Bobrovsky's no movement clause forces Columbus to expose young goaltender Joonas Korpisalo in the expansion draft. While Bob is under contract through 2019, his injury history isn't ideal and without Korpisalo, the Blue Jackets don't have a viable plan B if he gets injured. Losing either Karlsson or their young goaltender does nothing to help their long-term salary cap issues.
Here's where the Vegas Golden Knights come in. They ask the Blue Jackets what they would give them if they took Jack Johnson instead of Karlsson or Korpisalo. Columbus would most likely give up picks and/or prospects to make it happen. Johnson wouldn't be the worst option to pick for Vegas. They need guys with experience and he has it. Also, Johnson has been a fixture on Team USA (though maybe this explains their failures), so a leadership role isn't out of the question.
It wouldn't have to be a long-term role for him. The captain of the Vegas Golden Knights isn't going to be a superstar by any standards. Johnson's the kind of guy George McPhee should be eyeing.
Mandatory Credit: Geoff Burke-USA TODAY Sports
2. Brooks Orpik, Washington Capitals
This makes sense for a number of reasons. First of all, Brooks Orpik has a $5.5 million cap hit through 2019. If the Vegas Golden Knights are going young, that means they'll probably have a number of players with very insignificant cap hits. They still need to be somewhere near the salary cap floor. Orpik helps them reach it.
But why would Vegas take on an aging, declining defenseman? What would the Washington Capitals have to give them in order to take Orpik? Maybe they've already given them it – front office personnel.
McPhee knows the Capitals well as their former general manager. Most of the guys in Washington's front office are guys he hired. Because of this, McPhee has added a number of them from the Caps front office to his own. Moreover, the Capitals really didn't raise much of a stink when Vegas whisked them away. Maybe it's because McPhee and his old friend (and current Caps general manager) Brian MacLellan have an under the table deal. Something along the lines of "you can take these guys from my front office, but only if you pick Orpik".
Shady things happen in expansion drafts. This would shockingly be one of the least shadier things. If the Vegas Golden Knights pick Orpik over Philip Grubauer and Dmitry Orlov, suddenly a lot of what has happened the past several months makes sense.
Mandatory Credit: Dan Hamilton-USA TODAY Sports
1. Dustin Brown, Los Angeles Kings
Whenever the worst contract in the NHL is brought up, Dustin Brown of the Los Angeles Kings is usually the answer. He is under contract until 2022 and has a $5.875 million annual cap hit. Moreover, Brown is still due over $30 million. Thankfully, he didn't get a no movement clause so the Kings don't have to protect him. However, Vegas is going to need some encouragement to take on his contract. Even if he plans on taking him anyway, George McPhee could take advantage of a very desperate general manager.
Kings general manager Dean Lombardi is in a bit of a pickle. Even if he does the right thing and doesn't protect Brown or Marian Gaborik, he's at risk of losing a pretty good defenseman in Brayden McNabb. Lombardi would love to be rid of either of the two overpaid forwards, but Brown would free up the most cap space. Keep in mind the Kings have to re-sign Tyler Toffoli, who's due for a huge pay raise, and Tanner Pearson after this season.
It's worth noting Brown and the Kings have a broken relationship after Brown got stripped of the captaincy. To be fair, that's a pretty heartbreaking thing. But it's fair to say Brown would love to be done with the Kings and the feeling's likely mutual. He would have some value with the Vegas Golden Knights. For all his on ice failures, Brown was the captain for two Stanley Cup winning teams. He would also net the Vegas Golden Knights some draft picks and/or prospects. George McPhee is a creative guy, so don't be surprised if he takes the route to find his captain, even if it isn't Brown.
More from FanSided
This article originally appeared on
---
---