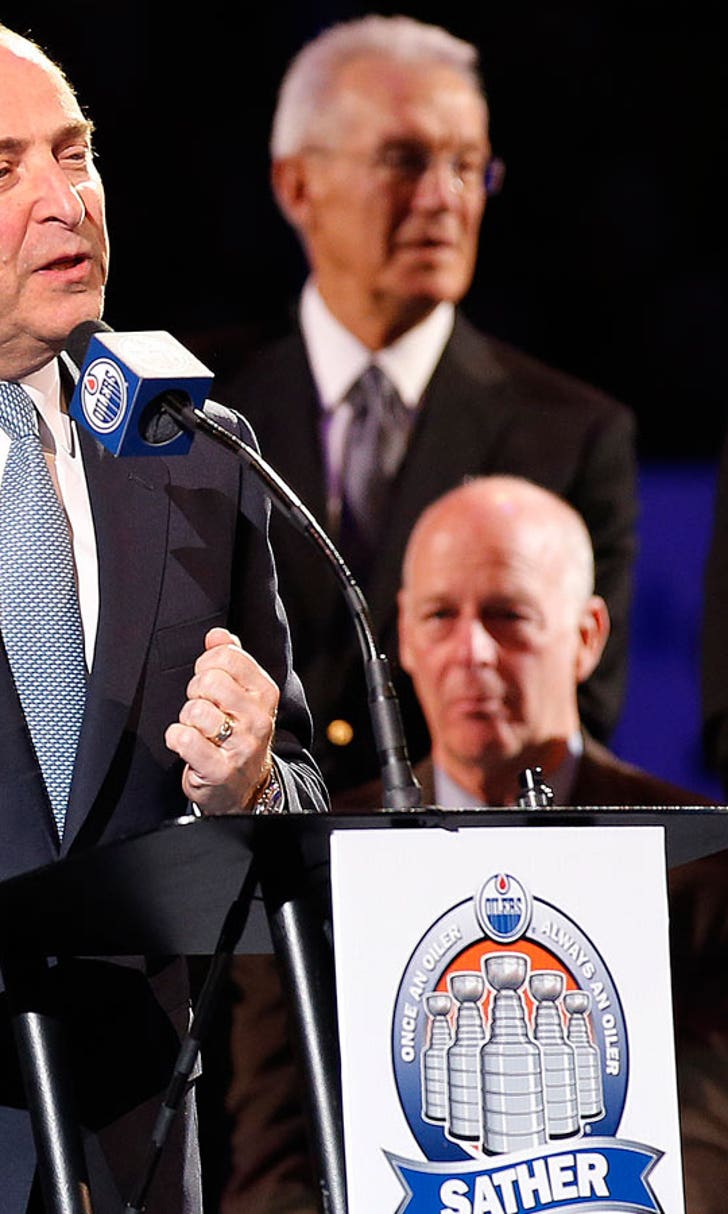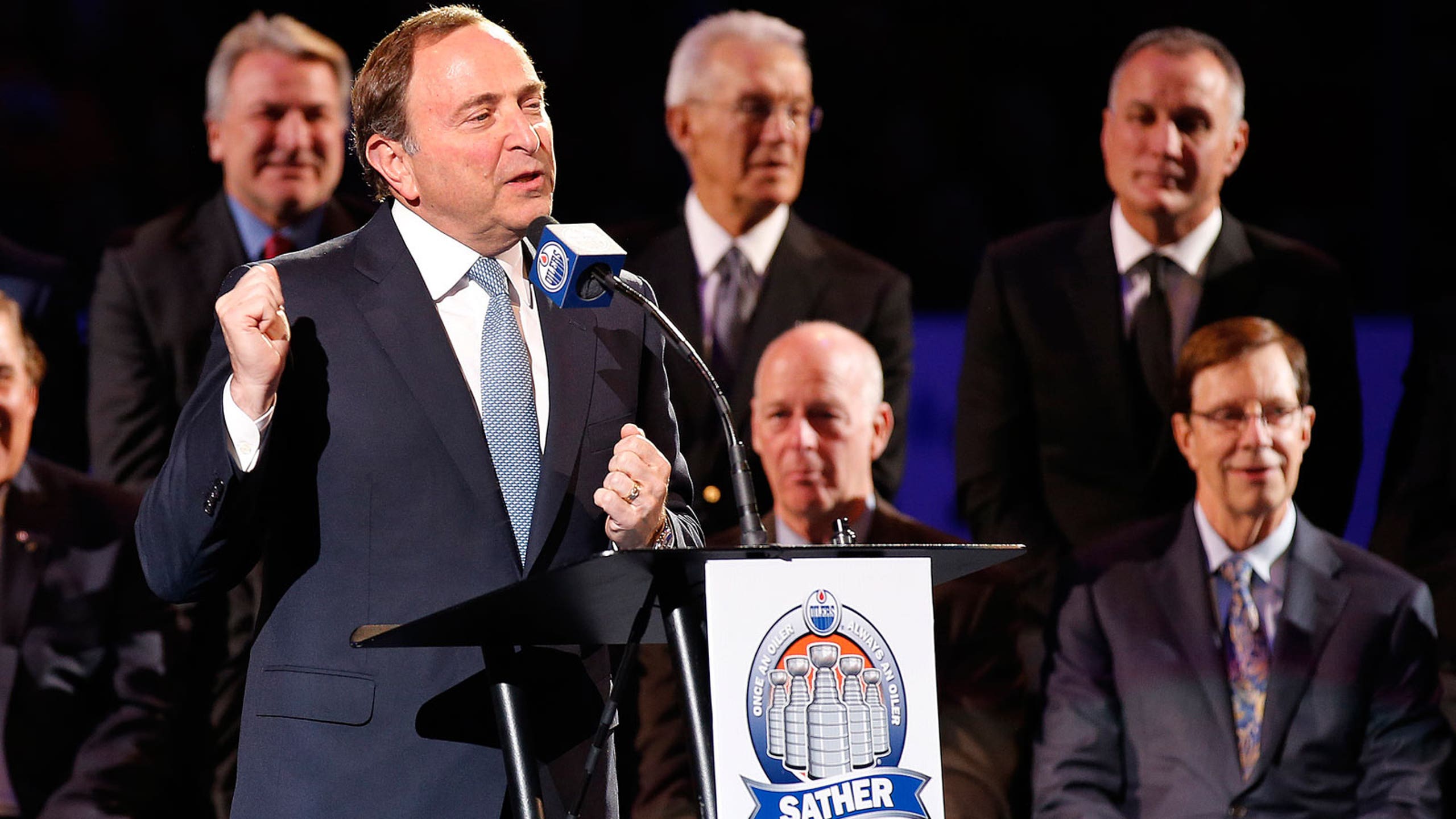 NHL commissioner Gary Bettman gets testy during stadium financing interview
BY foxsports • January 13, 2016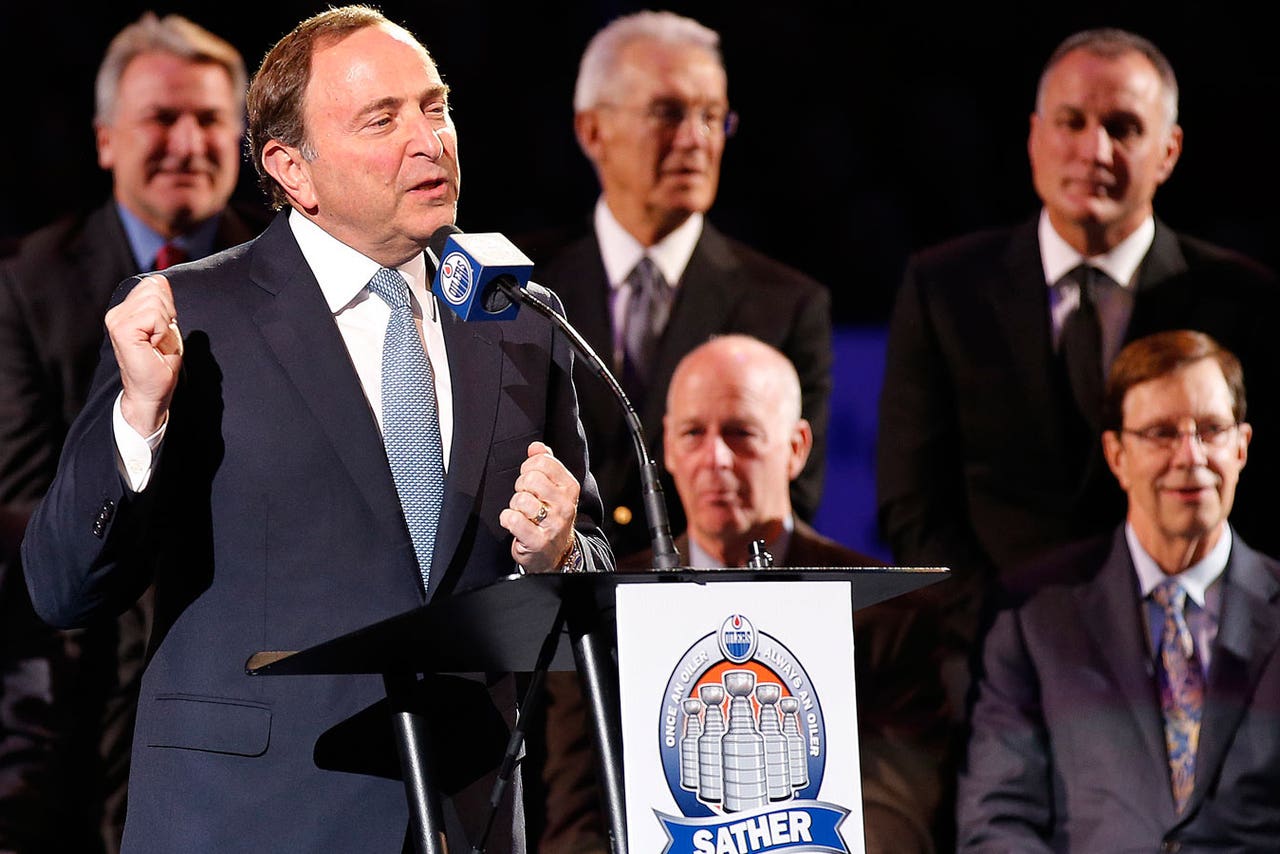 Tempers flared Tuesday when NHL commissioner Gary Bettman made an appearance on CBC Calgary's Eyeopener show to discuss stadium financing for a new Calgary Flames arena. The CalgaryNEXT project is looking for taxpayers to help fund a proposed $890 million arena and sports complex to replace the Scotiabank Saddledome. According to the CalgaryNEXT website, the project would use $250 million from taxes on tickets to events at the new facility and $240 million from a community revitalization levy to help fund the complex. The owners of Calgary's sports teams would be asked to pay $200 million toward the project. 
With Calgary's economy in decline, the idea to use taxpayer dollars toward a large portion of the funding for a new rink is controversial. Calgary Eyeopener host David Gray asked Bettman Tuesday why taxpayers should help pay for the rink considering the Flames' ownership group boasts some of the richest members of the Calgary community. That's when tensions rose. 
Via Deadspin:
Bettman also responded testily when Gray attempted to ask whether the Calgary Flames are a profitable business. The commissioner claimed the question was "irrelevant" and still seemed annoyed when Gray asked him why questions about the team's profitability were irrelevant to a request for taxpayer funding for a new stadium. Bettman also refused to clearly respond to a question about whether there is a deadline for building a new arena in Calgary.
Calgary Mayor Naheed Nenshi apparently did not buy into Bettman's responses. 
Via Huffington Post:
"Perhaps in other cities that he has come to, the city councils have just written cheques based on back-of-a-napkin proposals without any consultation to the public or without any analysis," Mayor Nenshi said. "That's not how we operate here."
The Calgary rink situation is far from settled, but Bettman's responses to questions about the plan provide an interesting insight into where he stands on issues such as these. 
---
---