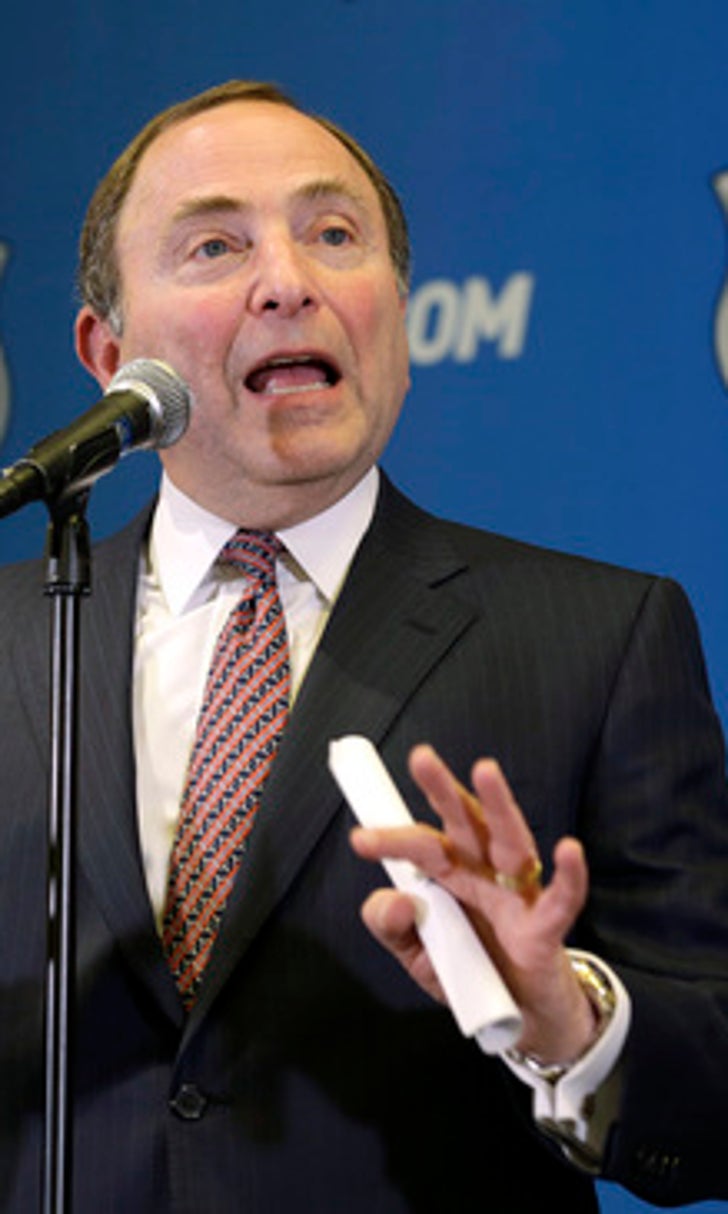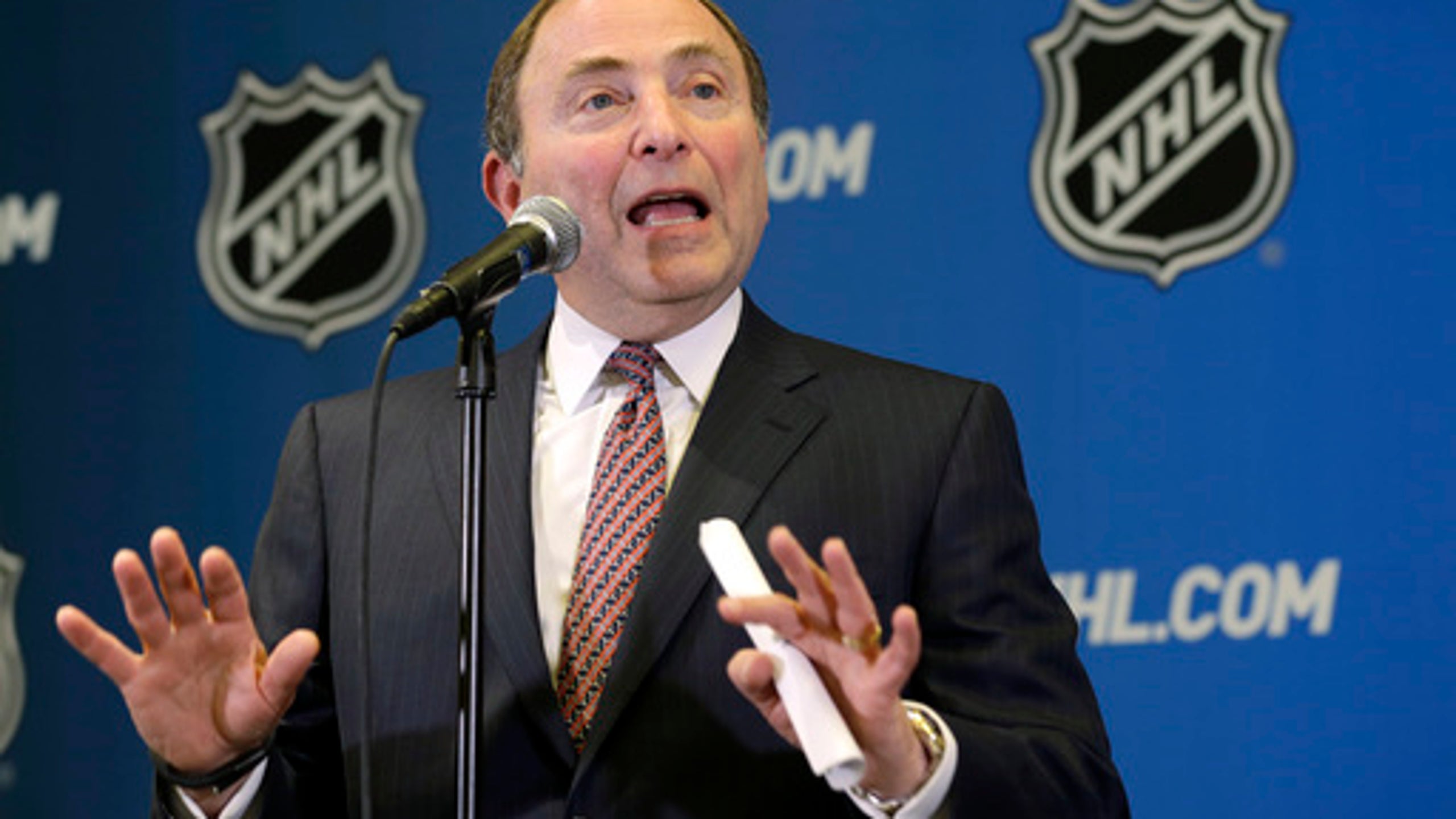 NHL begins domestic violence and sexual assault training
BY foxsports • January 15, 2016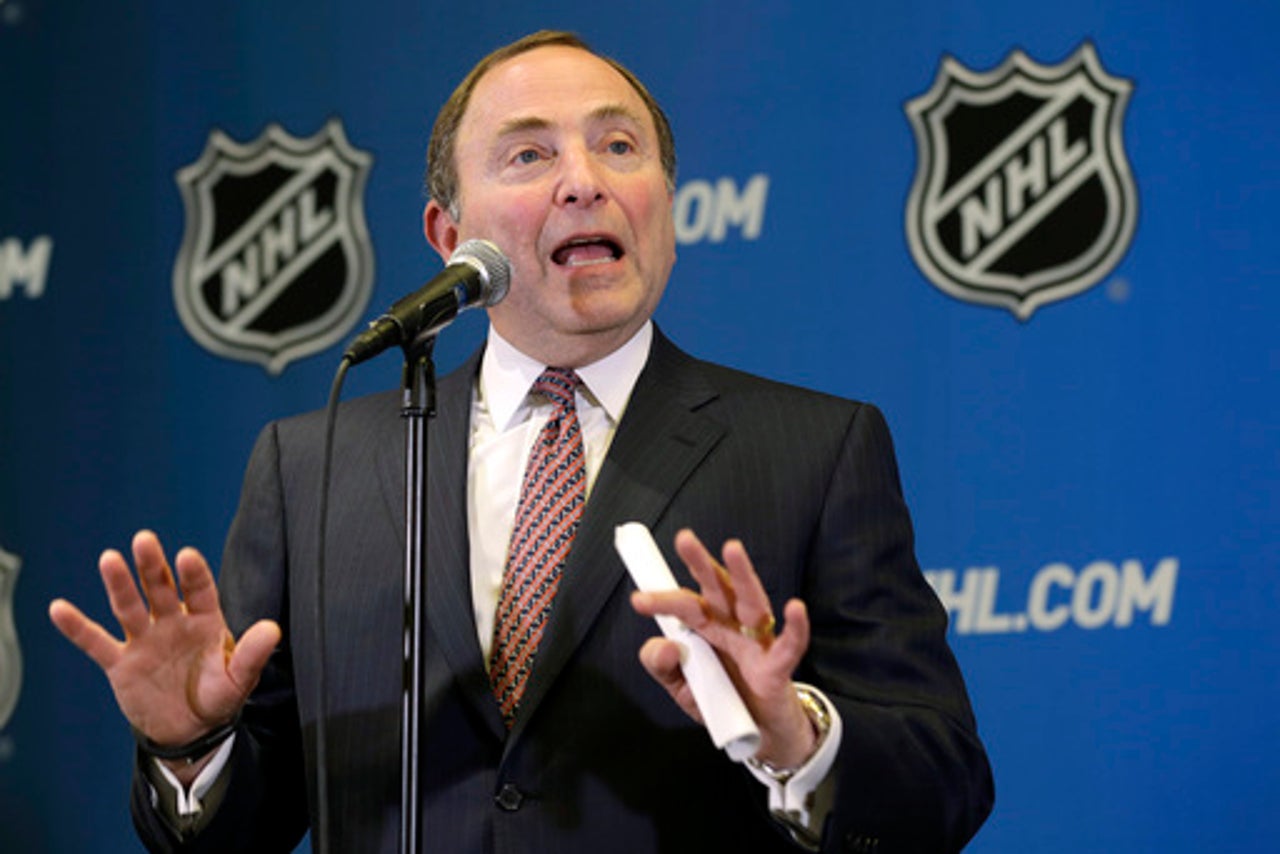 The NHL has joined other professional leagues in mandating domestic violence, sexual assault and sexual harassment training for all of its players.
The program, developed by the NHL and NHL Players' Association, involves all 30 teams going through hour-long educational sessions with outside professionals. It began last week, and teams will complete the seminar over a two-month span.
The NFL and Major League Baseball instituted similar programs in the aftermath of situations involving football players Ray Rice and Adrian Peterson.
Hockey has had its own high-profile cases.
A former defenseman with the Los Angeles Kings, Slava Voynov, was sentenced to three months in prison when he pleaded no contest to a misdemeanor charge of domestic violence against his wife. Patrick Kane of the Stanley Cup-champion Chicago Blackhawks was investigated following an alleged rape near Buffalo, New York, but prosecutors declined to file charges because of a lack of credible evidence.
Last month, Buffalo police said Sabres forward Evander Kane was being investigated following an alleged sex crime. No charges have been filed and Kane said he looked forward to having his name cleared.
Commissioner Gary Bettman and other league officials have maintained that the vast majority of NHL players are exemplary citizens. The league and union decided to implement this training so players have useful resources on the topics.
''We've tried to take steps before the league makes it mandatory, to take those steps and educate ourselves and players around the league of certain steps we can take to help each other out, help our families out and help our teammates out, and just to be there for support,'' said Mike Weber, the Buffalo Sabres' player representative.
The Sabres were the first team to complete the program, which had been in the works for more than six months and was unveiled by league officials to owners at their December meeting. The NHL already had this type of training in place for its rookie symposium and adjusted the content so it would be more applicable for veterans.
Rachael Smith Fals, senior vice president of public engagement and corporate relations for Futures Without Violence, has consulted with various leagues on education for players. Futures Without Violence is an organization that provides programs designed to end violence against women and children. It is not the organization the NHL chose for this program, but Smith Fals said it is a step in the right direction.
''Any dedicated education and focus on these topics, from even defining the issues to discussing strategies for how to support a fellow player or how to seek help if you're in need of help - any of that dedication is more than what was being done before,'' Smith Fals said in a phone interview. ''It's really important and it's positive.''
The goal was to make the sessions interactive and encourage questions and conversation.
''There was a lot of discussion and a lot of open-forum talking,'' Weber said. ''It was basically a lot of education, more the domestic side of it, guys with partners, girlfriends, wives, that side of it, and obviously, touching on the sexual abuse and that aspect of it, without going into too much detail.''
An NHLPA representative is allowed to be there for each team's session, which is only for players and not coaches or executives.
Smith Fals recommends to sports leagues that every member of an organization go through such training.
''If the stuff continues to get swept under the rug and people look the other way when these things happen, it sends a message,'' Smith Fals said. ''On the other hand, what's happening now with the incidents being addressed and penalties being evoked and more importantly preventative education being implemented, that also sends a message. That's an important message that we want certainly this generation to see and hear from their role models.
"It will, if done well, have a ripple effect and last for many generations behind it and ultimately change the culture.''
---
AP Hockey Writer John Wawrow in Buffalo contributed to this report.
---
---