Brady Skjei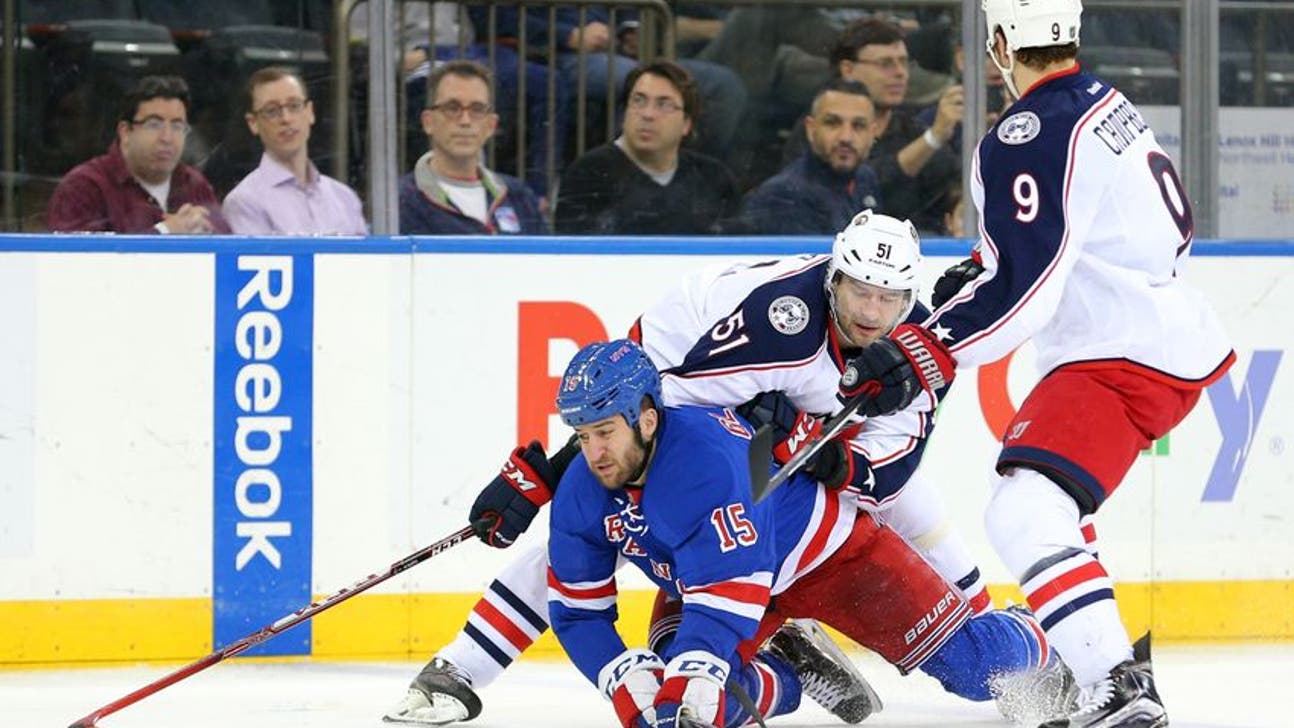 Brady Skjei
New York Rangers: Responding to Larry Brooks' article
Updated
Mar. 4, 2020 8:45 p.m. ET

Fansided, John Williams/FanSided via Blue Line Station
On Wednesday, Larry Brooks of the New York Post wrote a controversial article that sparked a lot of discussion in New York Rangers. This is my response.
Tanner Glass is a horrible hockey player.
The fact that Larry Brooks suggested the Rangers call up the 33-year-old forward from the Wolfpack is absurd.
Glass brings no value to an NHL roster in 2016. This is especially the case for a team that runs a north-south system that is predicated on speed. Speed and Tanner Glass don't belong in the same paragraph, let alone sentence. Glass is not a strong shooter, passer, or skater, thus being irrelevant to an NHL team loaded with forward depth.
And if you don't believe me, believe the statistics.
Glass has a career 41.5 CF%. There are only four players in the NHL this season with at least twenty games played that have a worse CF%. One of the Rangers' biggest issues is getting the puck out of the defensive zone and up ice. With Glass in the lineup, it will undoubtedly hurt the Rangers ability to clear the zone. This puts even more pressure on a defensive unit that clearly can't handle it.
Even as a fighter, Tanner Glass has never been too special. It felt like more often than not he was on the losing end in most of his 14 fights in a Rangers' uniform.
So the fact that Brooks would even write about that notion is not a good look.
Want your voice heard? Join the Blue Line Station team!
I do, however, agree the Rangers do need to find somebody to toughen them up. They need somebody to be a pest and make an opponent think twice about taking liberties on their players.
Who can they get?
More from Blue Line Station
A player like Troy Brouwer, Antoine Roussel or Patrick Maroon would fit the bill perfectly for what the Rangers should be looking for to add to their forward unit. They are guys that, for the most part, are good puck possession players-Brouwer is having a rough year in that regard–that can all add a bit of snarl and sandpaper to a team in desperate need of it.
There have been too many times this season where the Rangers have been taken advantage of and nobody on the team has done anything.
The Henrik Lundqvist–Cody Eakin situation is a great example.
I don't know if there is anything that has happened this season that has angered me more than seeing this incident. The worst part about it is that Jimmy Vesey, Brady Skjei and everyone else that was on the ice at the time didn't even lay a finger on Eakin. If this was the 80's, 90's or even the 2000's, Eakin and his head would have been separated from the rest of his body within seconds for that kind of malicious hit.
Yes, the game has changed, but the notion of sticking up for your teammates hasn't and never will. The Rangers need a player who won't be afraid to get in the other team's face. If they do have said player, other teams are probably not going to tip-toe the line that has been so often crossed against them this season.
Brooks had a valid point with the team needing to toughen up just a bit, but throwing Tanner Glass' name into the pot is the last thing Rangers fans should have to hear, and for good reason.
More from Blue Line Station
This article originally appeared on
---
---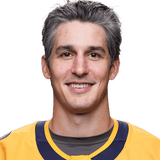 Get more from Brady Skjei
Follow your favorites to get information about games, news and more
---