Derek Stepan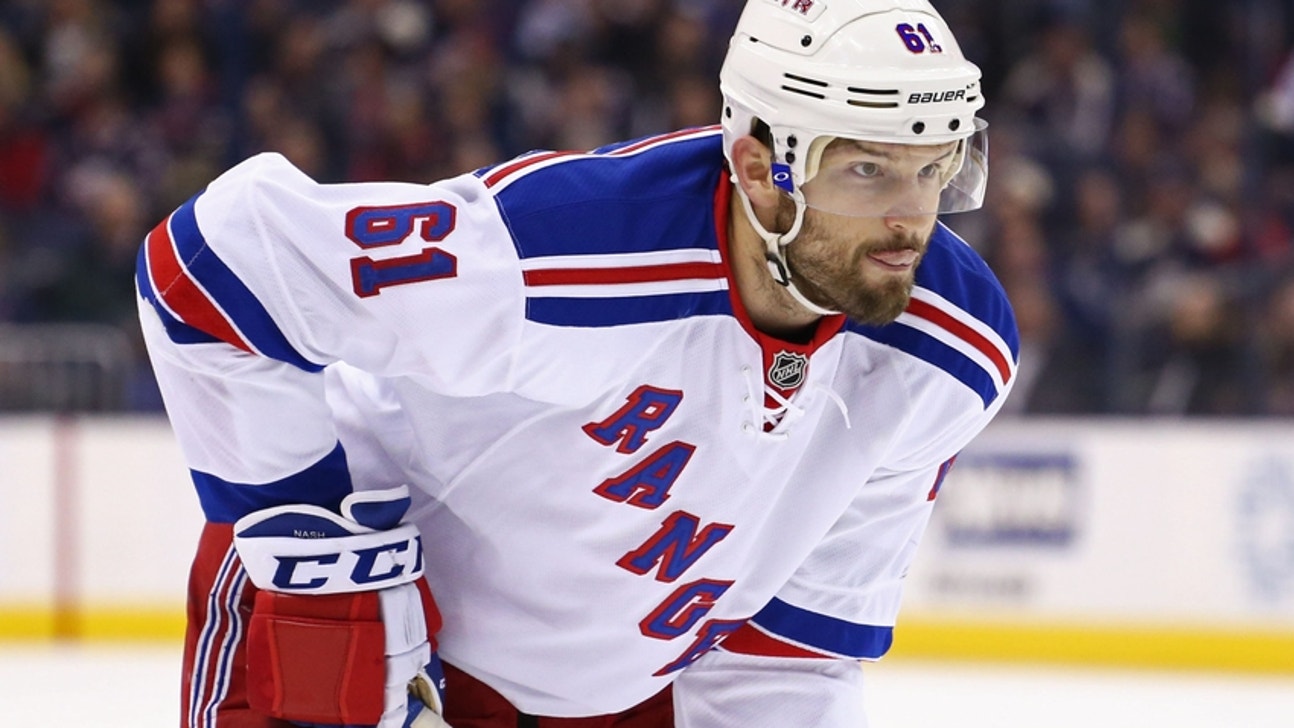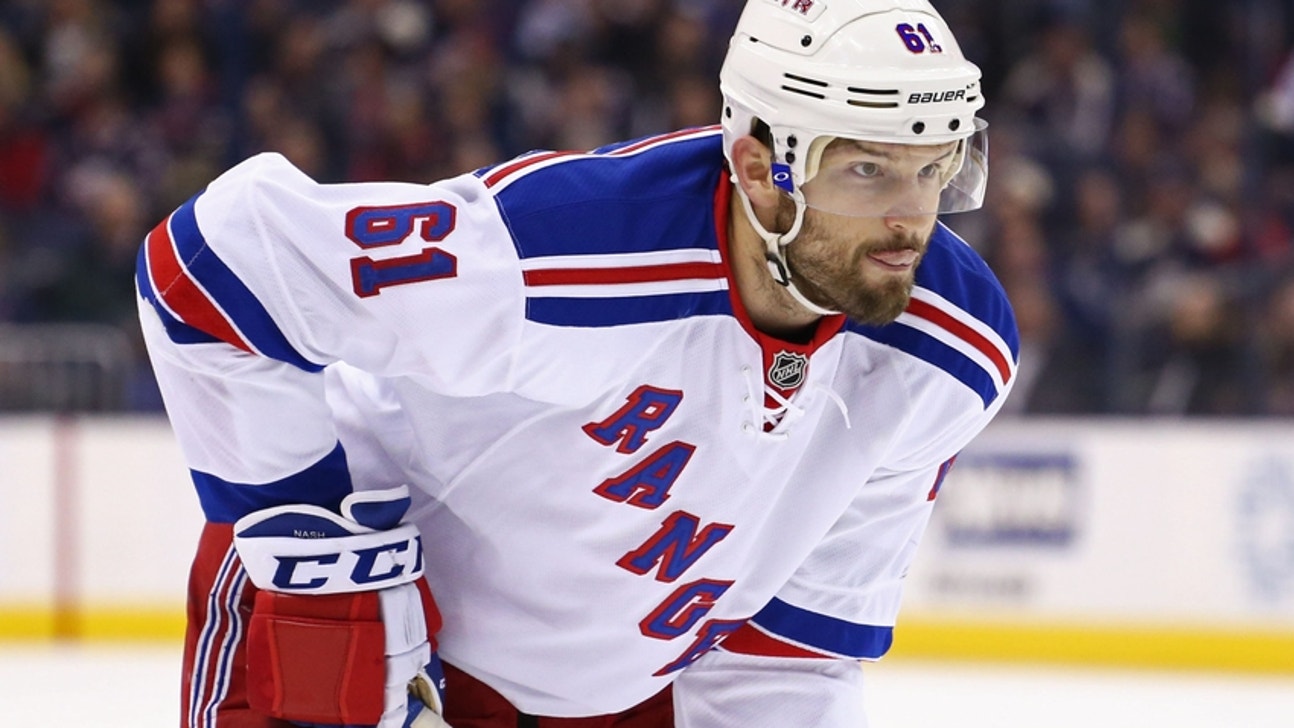 Derek Stepan
New York Rangers: Blue Line Station's Christmas Wishes
Updated
Mar. 5, 2020 2:01 a.m. ET

Fansided, Brandon Cohen/FanSided via Blue Line Station
Here at Blue Line Station, we would like to wish you a Merry Christmas! Santa Claus brought the Rangers a fantastic roster for the 2016-17 season, but there is plenty more we would like to see. With that, here is part one of what the Blue Line Station would like for Christmas.
Brandon Cohen-
All I want for Christmas is Kevin Shattenkirk. Not any run of the mill power-play quarterback or right handed defenseman, but specifically Shattenkirk. The New York native reportedly has his eyes set on becoming a Ranger as soon as possible, and the St. Louis Blues may not want to lose Shattenkirk for nothing in the coming offseason.
Though New York would have to part ways with assets of their own, acquiring Shattenkirk would be worth it. Shattenkirk provides the Rangers with the highly-needed right-handed shot on the power-play, as well as a top pair defenseman to bump Dan Girardi down in the lineup.
Ryan McDonagh's play would improve tremendously, and the trickle down effect in the lineup would create a stronger defense. Additionally, Shattenkirk's puck moving abilities coupled with the Rangers' forward depth is a recipe for success.
Tony Griffo-
The gift I want to find under my Christmas tree this year is a right handed shooting sniper/scorer that can add to the firepower of the New York Rangers. With only four right handed forwards on the current roster, and one of them, Mika Zibanejad (5-10-15), still on the injured reserve list until after New Year's, the is an urgent necessity. Right now, Jesper Fast (3-10-13), Marek Hrivik (0-0-0)  and Derek Stepan (6-16-22) are the right handers on the ice. They need help and they need it fast.
Maybe Santa Claus could put a player the ilk of a Kyle Turris (12-9-21) , Mark Stone (10-16-26) or  Cam Atkinson (12-19-31) like player who have a deft scoring touch. Or perhaps someone in which a change of scenery could jumpstart their offense, such as a Bobby Ryan or an Andrew Shaw.
Whoever this scorer/sniper may be who shoots right handed, the Rangers need then and in a hurry. Please Santa, I have left you cookies and milk and carrots for Rudolph and the team. Please drop a righty scorer down the chimney and under the tree.
Karly Redpath-
All I want for Christmas is for Rick Nash to have an outstanding postseason performance…
So that people can stop talking about 2014.
Since joining the Rangers in the 2012-13 season, Nash has put up good, not great stats in the postseason. Nash has made five playoff appearances in his career, has played 65 games and has 36 points (12 goals, 24 assists).
In the 2013-14 postseason, Nash played 25 games as his team made a run for the Stanley Cup, and had just three goals and seven assists for 10 points and was -1. After the Los Angeles Kings eliminated the Rangers in Game 5 of the Finals, some of the blame fell on Nash for not performing as well as he should have.
In Nash's defense, he had a below-average season that year (he missed 17 games with a concussion) and based his performance playoffs the last two years, it seems this might be the year for him to play one of his best.
He is off to one of his best starts in the past few seasons for the Rangers, and in his last two appearances he played 24 games and had 18 points (seven goals, 11 assists). As long as Nash stays healthy there is no reason his improving play in the postseason cannot continue.
George Ruggiero-
Leading into the holiday break, the Rangers have lost their early season scoring touch. The Rangers are missing something. They have been missing something since Marian Gaborik was traded in 2013. No one on the Rangers roster is a bonafide sniper. No one has the all too missed shoot first mentality mixed with the ability to put the puck in the net from anywhere on the ice.
My Christmas wish is for the Rangers to acquire a sniper. Some may become available in the coming months: small rumors from Detroit about young winger Gustav Nyquist have surfaced, in Ottawa, the emergence of Mark Stone has left Mike Hoffman expendable, and reports coming from Colorado state that almost no one on that roster is safe, including Matt Duchene.
Stay tuned for part two later today!
More from Blue Line Station
This article originally appeared on
---
---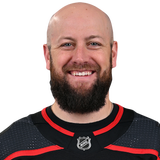 Get more from Derek Stepan
Follow your favorites to get information about games, news and more
---