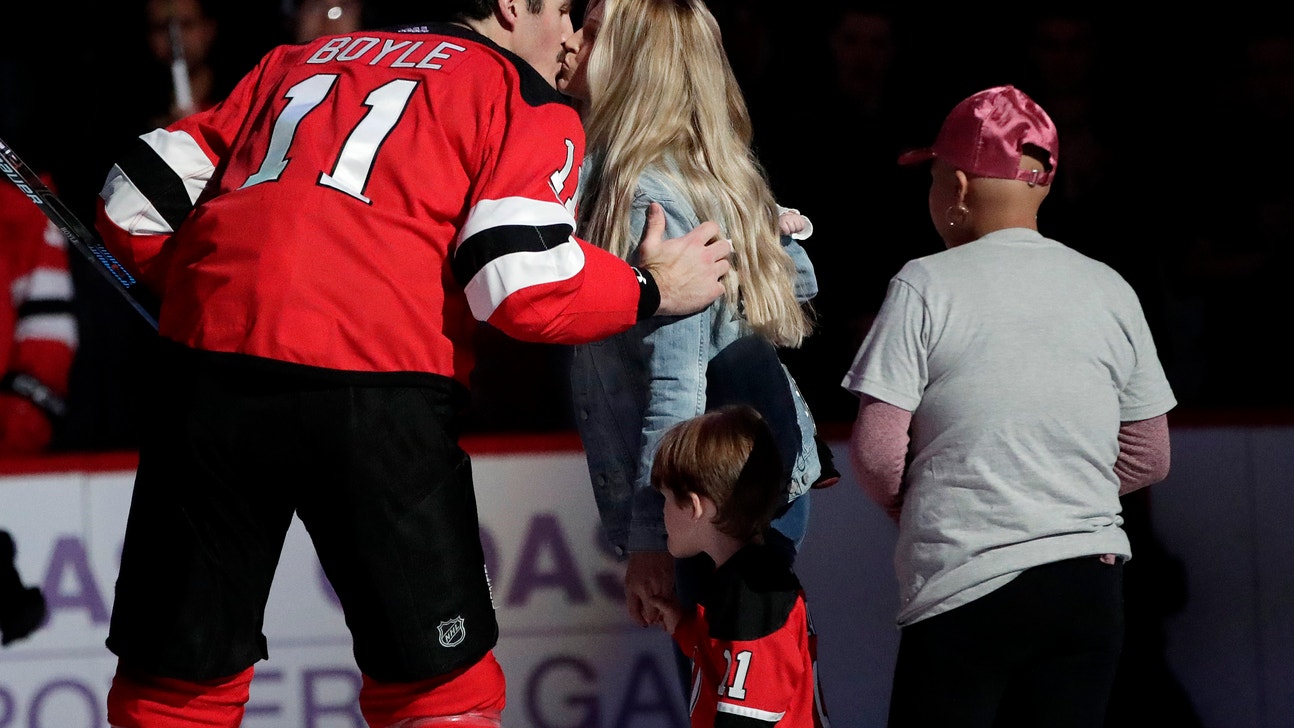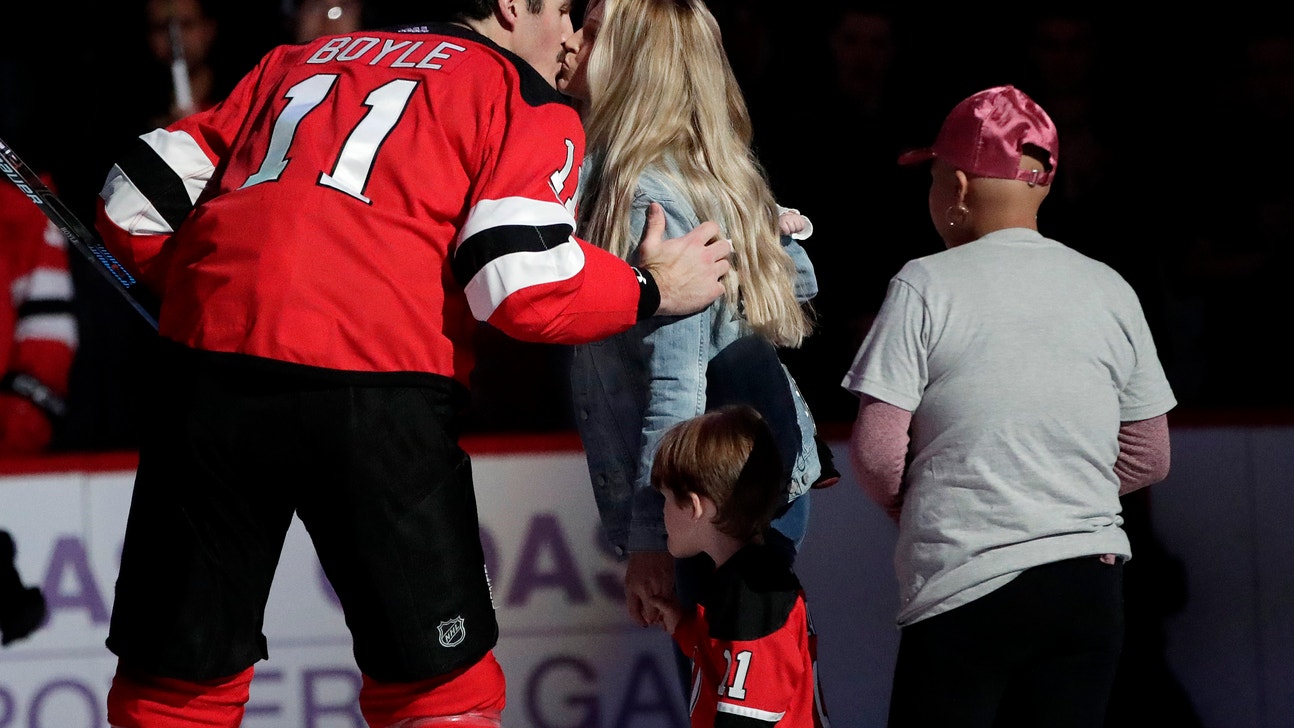 Lauren Boyle becomes Hockey Fights Cancer ambassador
Updated
Mar. 4, 2020 8:00 p.m. ET
Just over a year ago, Lauren Boyle was searching the internet for information on leukemia after husband Brian's blood test showed serious irregularities.
Now, she's hoping to tell the hockey world her story.
Lauren Boyle will be unveiled Thursday as the NHL's Hockey Fights Cancer ambassador after her family's turbulent 14-month ordeal. The New Jersey Devils forward who doubles as her husband and father of their two children recently announced his cancer is in remission, and she's thankful for that and a "miracle" diagnosis that their now 3-year-old son is not after all battling the disease.
"I just pray, that I can help anyone if they need it, whether it be advice or what got us through day to day from little things like how we changed Brian's diet to praying or just how we spent our time," Lauren Boyle said. "I would like to also raise money for research. It's incredible what they can do with the right time and money."
Research helped develop a pill that Brian began taking twice daily the night in September 2017 he found out he had Chronic Myeloid Leukemia. And research not long after helped a doctor at Boston Children's Hospital determine their son, Declan, had Arteriovenous malformation of the mandible rather than fatal carcinoma of the mandible — at odds of 1 percent.
Lauren Boyle's story should bring awareness to the NHL and NHL Players' Association's Hockey Fights Cancer initiative this month just as Nicholle Anderson's did a year ago. The wife of Ottawa Senators goaltender Craig Anderson beat throat cancer and served in this ambassador role in 2017.
Before the two women met at the NHL Awards in June when Brian received the Bill Masterton Memorial Trophy for perseverance, sportsmanship and dedication, the Boyles went through a roller-coaster time that featured the birth of their second child, news of his cancer and Declan's scare. In that time, they managed everything about Brian's life and at times had to put hockey aside so he could accompany her to pick up their son from surgery because of concern he could bleed out while she was driving.
"One time there was a snowstorm and we had to charter a plane, which we don't really have business doing," Lauren said. "But it is what it is and you're going to just do whatever it takes to save your son."
Brian played in the All-Star Game, helped the Devils make the playoffs and now has four points in nine games. As Declan navigates a difficult but not impossible road through AVM that has so far included nine operations and the loss of some teeth, he was glad to see his father sometimes gets one or two knocked out.
"We told him that the tooth fairy came early," Lauren said. "Brian got a high stick a week or two ago and Declan was kind of happy to see that someone else gets boo-boos, too."
---
---