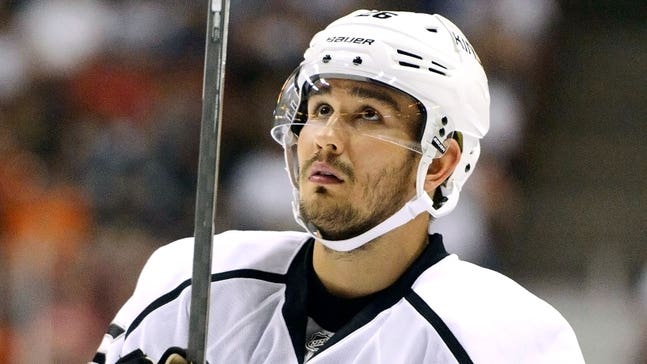 Kings' Voynov pleads no contest in domestic abuse case
Published
Jul. 2, 2015 3:14 p.m. ET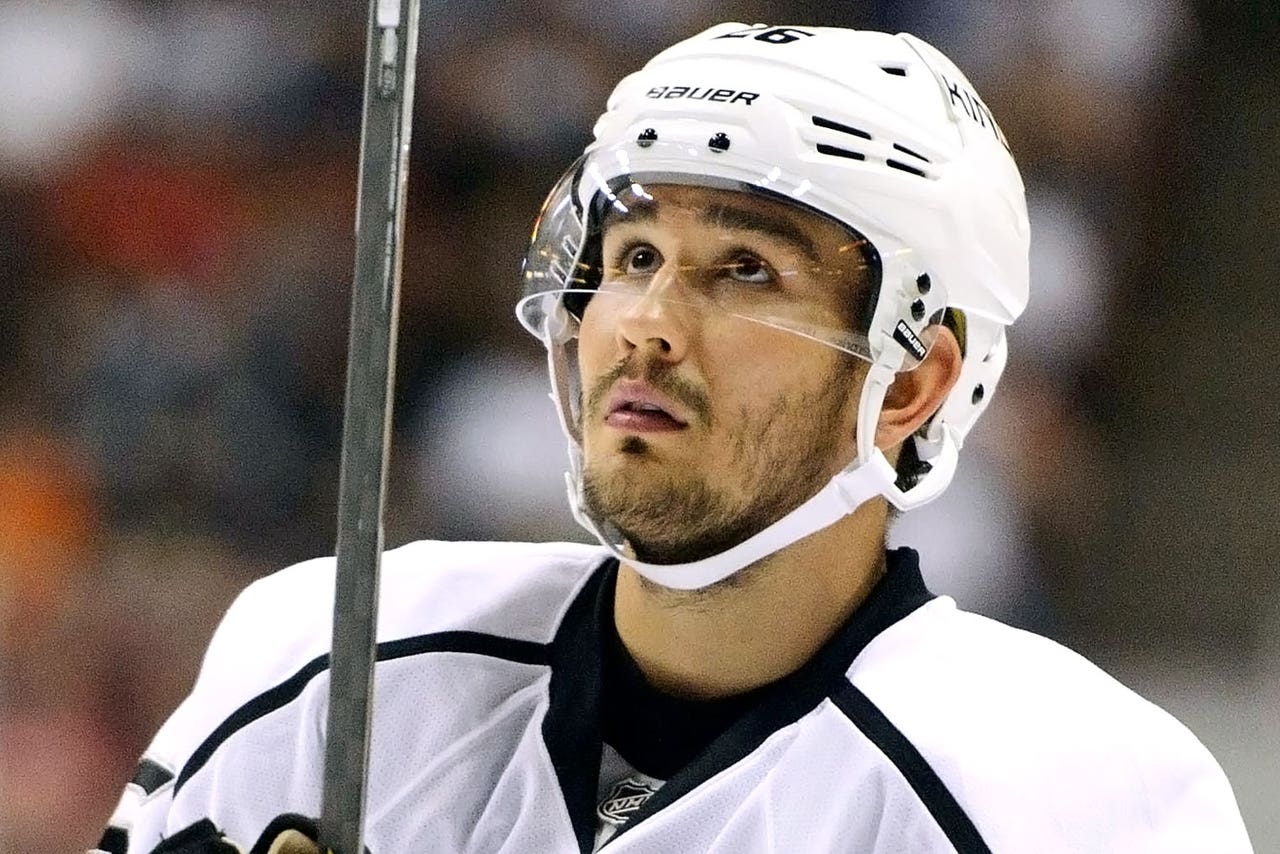 TORRANCE, Calif. -- Los Angeles Kings defenseman Slava Voynov pleaded no contest to a misdemeanor Thursday in a domestic violence incident with his wife that escalated after a Halloween party last year.
Voynov was immediately sentenced in Los Angeles County Superior Court to 90 days in jail and three years of probation for corporal injury to a spouse.
The plea averted a trial on a felony count of corporal injury to a spouse with great bodily injury for the Russian Olympian.
Voynov left court with his wife and made no comment. He must begin serving his jail term by July 14.
Authorities said Voynov choked and hit his wife and pushed her into a TV in their Redondo Beach bedroom after an argument that began at a party attended by other Kings players. His wife required eight stitches to close up a cut over her eye.
The case against Voynov became more difficult for prosecutors when his wife refused to testify.
A judge ruled that other witnesses could testify about statements Marta Varlamova made when she sought medical treatment.
Varlamova said Voynov hit her in the face at the Oct. 19 party a few hours after the Kings won an afternoon game, Redondo Beach police Officer Gregory Wiist testified at a preliminary hearing. The abuse escalated at their home.
Wiist found blood on a comforter in the couple's bedroom, a bloody handprint and blood on the floor.
"She was crying, sobbing," Wiist said, describing Varlamova at a hospital after the incident. "I saw tears streaming down her face. She was an emotional wreck."
Varlamova later wrote a letter to prosecutors saying her injuries were accidental. A judge didn't accept that evidence during a preliminary hearing.
Varlamova was warned she could be held in contempt and fined for refusing to testify and told it could affect her immigration status.
Voynov, a two-time Stanley Cup champ, was indefinitely suspended by the NHL after his arrest and missed the final 76 games of the regular season while the case was pending. The defending champions missed the playoffs.
The Kings confirmed June 24 that they had suspended their No. 2 defenseman because he was injured outside normal hockey training when he tore his right Achilles tendon earlier this year. He had surgery in March.
The move means Voynov's contract doesn't count against Los Angeles' salary cap.
---
---