National Hockey League
National Hockey League
Kings suddenly look beatable as Devils win again
Published
Jun. 10, 2012 5:52 a.m. ET

As much as the Los Angeles Kings love playing on the road, it will be panic time if they have to visit New Jersey again.
Gone is the Kings' invincibility away from home as Los Angeles had its 10-game, road-winning streak in these playoffs snapped along with a 12-game run that began last year, in losing 2-1 to the New Jersey Devils in Game 5 of the Stanley Cup finals on Saturday night.
Los Angeles leads the series 3-2, but its advantage now seems quite tenuous.
Statistics aside, the Kings have a much bigger problem on their hands. If on Monday they fail at home to win the Stanley Cup for the first time in the franchise's 45-year history, the Kings will be facing a Game 7 back in New Jersey on Wednesday night.
''We definitely don't want to come back here,'' defenseman Rob Scuderi said.
No amount of road success will make Game 7 a comfortable situation for the Kings. Only two teams have let a 3-0 lead in the finals slip away - the 1942 Detroit Red Wings, who lost four straight to the Toronto Maple Leafs, and the 1945 Maple Leafs, who dropped three in a row before salvaging the Cup in the deciding game.
Coupled with their 3-1 home defeat in Game 4 on Wednesday, the Kings are on a losing streak for the first time in the playoffs, and they are being pushed to a sixth game for the first time in four rounds. They don't want to talk about history or nerves or anything other than the fact that they still need only one win to claim the Cup.
''I felt we played better, but I'm not going to say we outplayed them,'' said forward Justin Williams, who scored the Kings' only goal and fired one of multiple pucks that struck goal posts behind goalie Martin Brodeur. ''They scored two goals, we scored one. They're leaving smiling, we're leaving (ticked) off.''
As good as the Devils are feeling now, they still must win twice to make hockey history.
''Sure, there is anxiety,'' Williams said. ''This is the Stanley Cup finals, this ain't supposed to be easy. This is a grind. They are a heck of a team right there with a lot of character and a lot of grit. They battled hard to keep their one-goal lead.
All three games in the series played in New Jersey were decided by 2-1 scores, and the Kings grabbed a 2-0 lead on the road with a pair of overtime wins.
While they felt good about their early series lead, they cautioned that the games were quite tight and easily could have gone the other way.
The Devils turned that talk into reality in Game 5.
''It would be more frustration if we weren't getting chances,'' defenseman Matt Greene said of the Kings, who outshot the Devils 26-19. ''It's frustrating to go through the game and get those pipes, but at the same time you've just got to keep plugging, keep plugging and those are going to go in for us.
''It's disappointing but they don't hand this thing out. It's difficult, it's hard to do. It's a test and you've got to be the better team to close this thing out.''
One other cause for concern is the first real blemish on Los Angeles goalie Jonathan Quick, who has carved out a stellar resume as a contender for the Conn Smythe Trophy, given to the MVP of the postseason.
He allowed only two goals on Saturday, and has given up only six in the series, but the one that gave the Devils a 1-0 lead was the direct result of Quick's gaffe. Quick tried to play the puck behind his net, but he flubbed it right to New Jersey captain Zach Parise, who came around back at the right post and tucked a shot in with 7:15 left in the first.
All along, even in the best of games, Quick maintained that his focus was only on the next game. It didn't matter what lead his club had, and the Game 4 loss didn't seem to faze him, either. He said he always has the mindset that the series is just starting at 0-0.
Whether his attitude or confidence has changed now remains to be seen. Despite the fact the Kings hadn't dropped two in a row in these playoffs, Quick made it clear that it doesn't mean they haven't been pushed by the likes of the Vancouver Canucks, the St. Louis Blues and the Phoenix Coyotes - the top three-seeded teams in the Western Conference who went a combined 2-12 against Los Angeles in the postseason.
''I felt we were tested pretty hard in the first, second and third rounds,'' Quick said. ''Just because we were able to come out on top doesn't mean we weren't tested. You look at all the games, three out of every four wins that we had in each series were one-goal games. If you don't think we were tested in those series, you should be doing a different sport.''
Quick contended he wasn't down or discouraged by the change in the Kings' fortunes. And just like before, he said he was concentrating on Game 6 back in the friendly confines of Staples Center.
''It's three games to two. It doesn't change what we have to do for the next game,'' Quick said. ''We have an opportunity to win the Stanley Cup on Monday.
''You don't need any other positives.''
---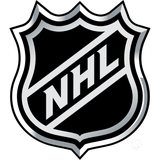 Get more from National Hockey League
Follow your favorites to get information about games, news and more
---