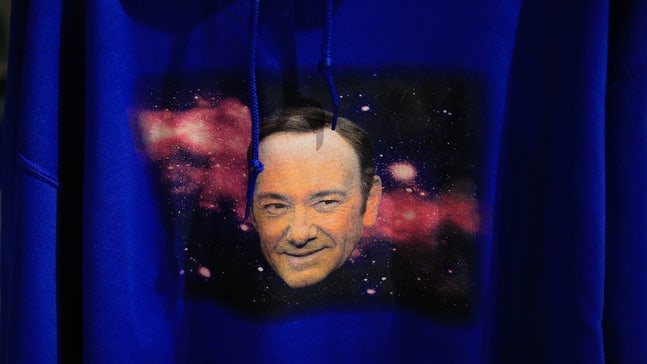 Kevin Spacey's custom Fetty Wap jersey is as fantastic as it sounds
Published
Mar. 18, 2016 11:00 a.m. ET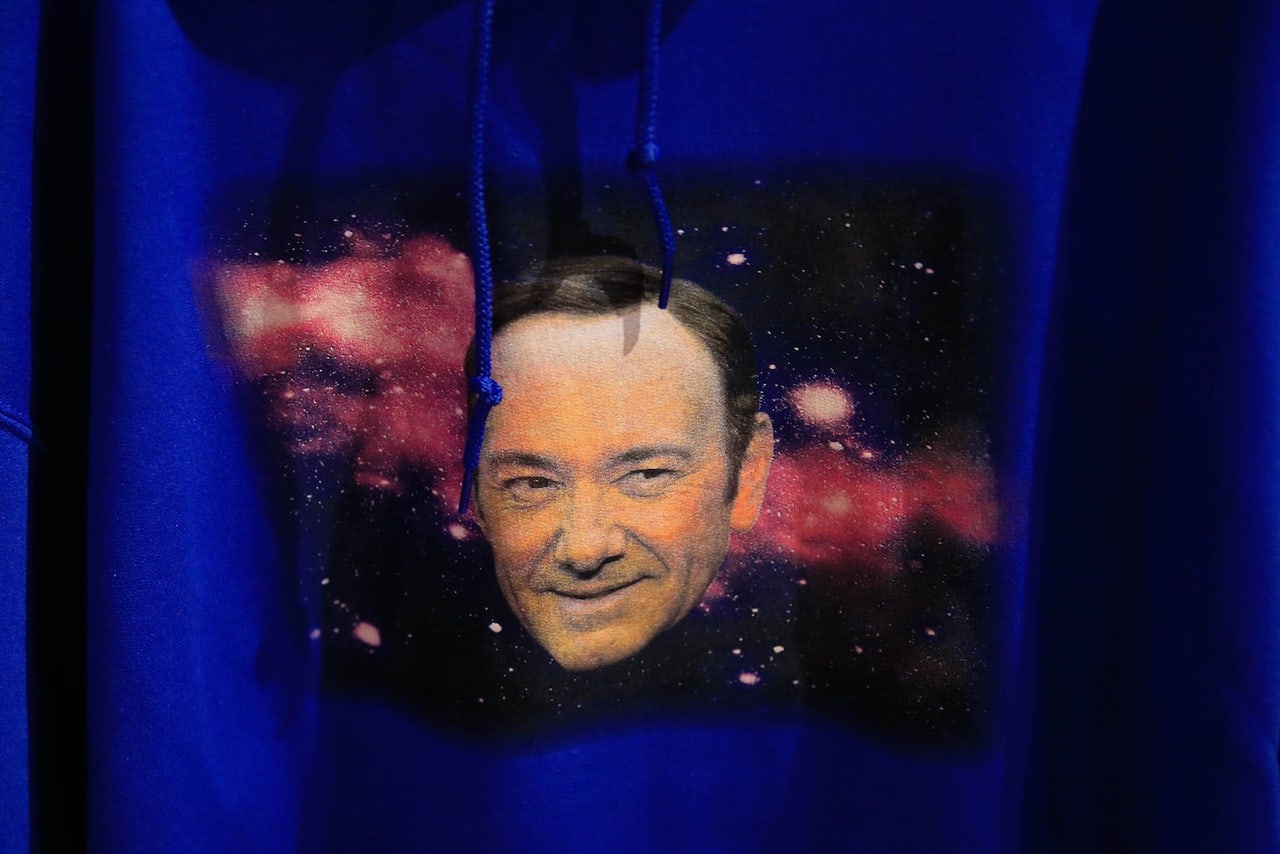 Kevin Spacey and the Florida Panthers have had a fascinating, yet mysterious relationship this season. When Spacey isn't busy running the country as President Francis Underwood in the Netflix megahit "House of Cards," he frequents Panthers games. He's such a big part of the team that there's a mystifying hashtag on Twitter used by the Panthers: #SpaceyInSpace.
No one really knows what it means or what it's a reference to, and Spacey may never tell. He claims to be the only one who knows the backstory.
Alongside the hashtag are sweatshirts with Spacey's face in space on them -- fitting, right? The team gives them out to the best player of a given game, as voted by his teammates. Aaron Ekblad even wore one at the NHL All-Star Skills Competition during the hardest shot portion. 
The hoodies became so popular that the Panthers began selling them at the team shop with proceeds benefitting the Kevin Spacey Foundation. The whole #SpaceyInSpace thing is weird and confusing and no one really knows what it means or where it started, but fans have completely embraced it. And it's awesome.
But as if the connection wasn't weird enough, it got even more peculiar on Thursday when Spacey posted a tease on Twitter, showing off his custom Fetty Wap Panthers jersey. According to the Miami Herald, Spacey is planning to wear it to the Panthers game against the Red Wings on Saturday.
The Spacey-Fetty Wap connection is a strange one, but it's not as random as it seems. The Panthers play Fetty Wap's song "Trap Queen" after each win, which features his iconic "1738" shoutout in the opening -- as do other songs by Fetty Wap.
So while it sounds incredibly peculiar on the surface, Spacey's custom Fetty Wap jersey isn't that weird. Just sorta weird, mixed with a pinch of amazing.
---
---