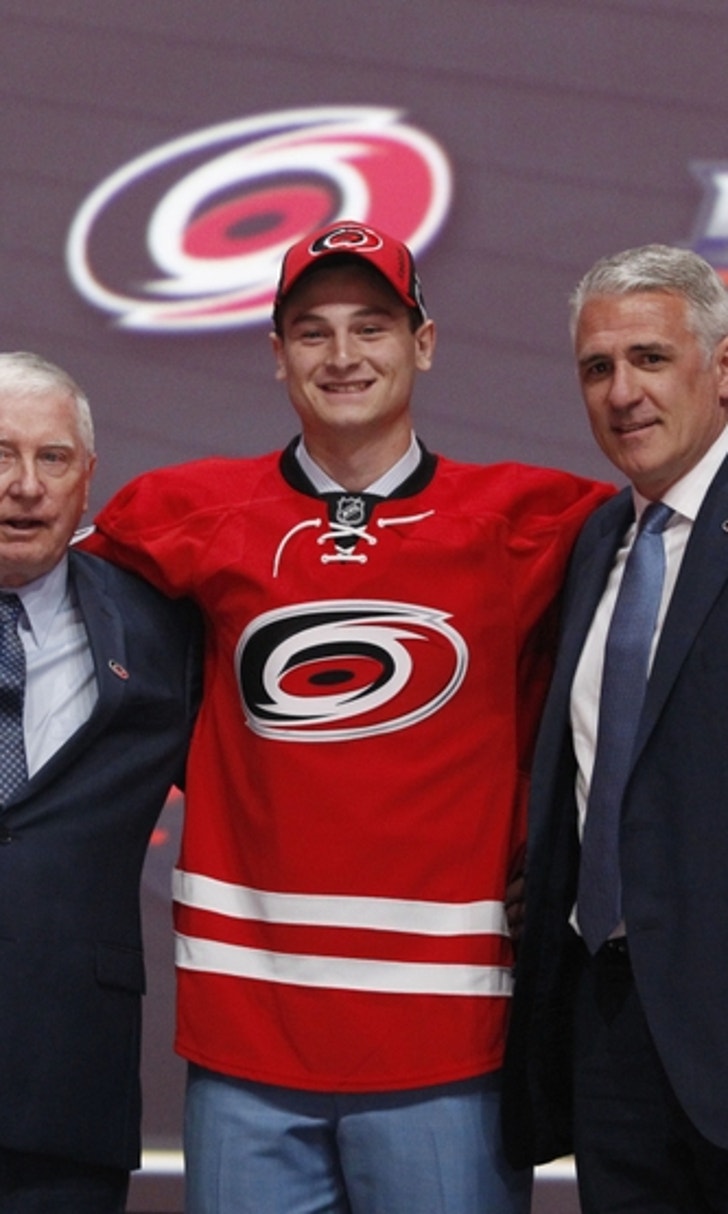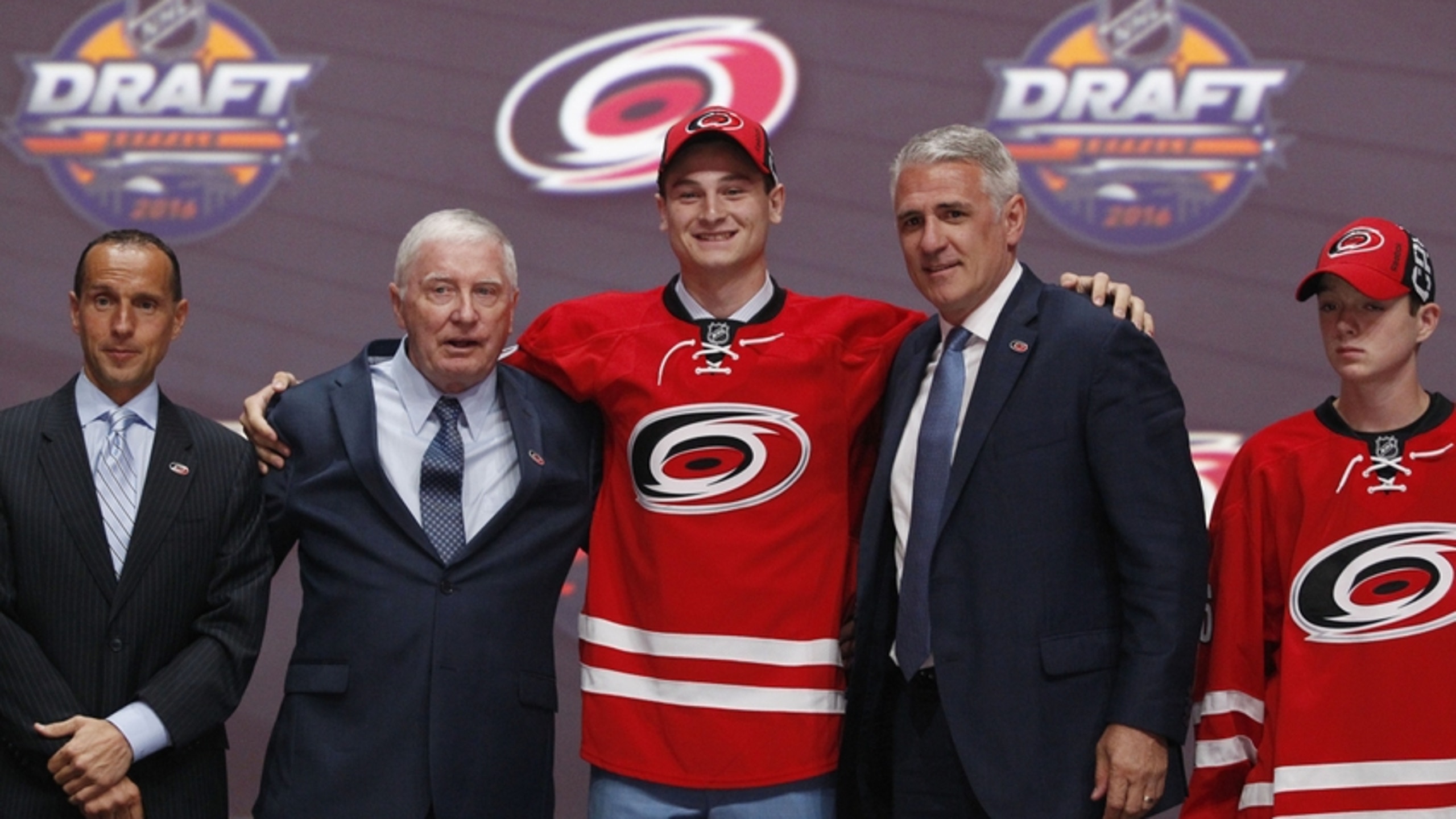 Julien Gauthier Helps Lead Canada Into the World Juniors Final
BY Fansided and Charles Taylor/FanSided via Cardiac Cane • June 30, 2017
The Carolina Hurricanes 21st overall pick in last year's NHL Draft has been impressive for Canada in the World Junior Championships.
While he may not be as dominating as Sebastian Aho was, 19 year old Carolina Hurricanes prospect Julien Gauthier has certainly been turning some heads. 'The Gaut' has put together an impressive tournament so far and will have the opportunity to collect a gold medal tonight against the United States.
When we previewed Gauthier two weeks ago, we mentioned a couple things about Gauthier. The kid has incredible size and strength for his age, something he would use to his advantage. We also said he'd have the potential to be a real leader for his team. So far in the tournament, check and check.
Almost all of Gauthier's offensive production has come from his physicality and willingness to crash the net. He makes his own opportunities around the net. It also helps that he has the hands to get the job done. Just check out his goal in the semi-final against Sweden.
With only the final to play, Gauthier is tied for the team lead in goal scoring. He, along with Taylor Raddysh, have 5 goals in 6 games for Canada. Gauthier also only trails Coyotes prospect Dylan Strome in points for team Canada.
Besides the goal scoring, there is even more reason to be excited. Gauthier is showing an increased willingness to play up and down the ice. His line of Nicolas Roy and Tyson Jost has been a two-way monster for Canada. It has been nice to see some growing hockey sense from Gauthier after many pegged him as one dimensional.
Against the United States tonight in the final, he is going to have to deal with an exceptionally quick and dynamic American squad. In many ways its the speed of the USA versus the superior size of the Canadians. Gauthier is literally a big part of Canada's plans in the game. He will be vital to Canada's success in the game since he can just overpower other players his age.
That type of dominance was on display against Sweden in the semi's. Sweden was another team with more finesse than power. That match worked well for Gauthier as he was awarded the player of the game.
While Carolina takes on St. Louis tonight, Gauthier, along with fellow Canes prospects Nic Roy and Jake Bean, take on the Americans for the gold medal game. Let's Go Canes!
More from Cardiac Cane
This article originally appeared on
---
---