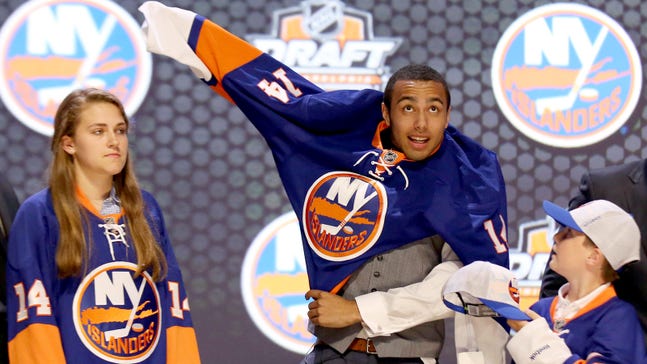 Islanders prospect Josh Ho-Sang looks to take brash personality to the big stage
Published
Jul. 8, 2015 12:03 p.m. ET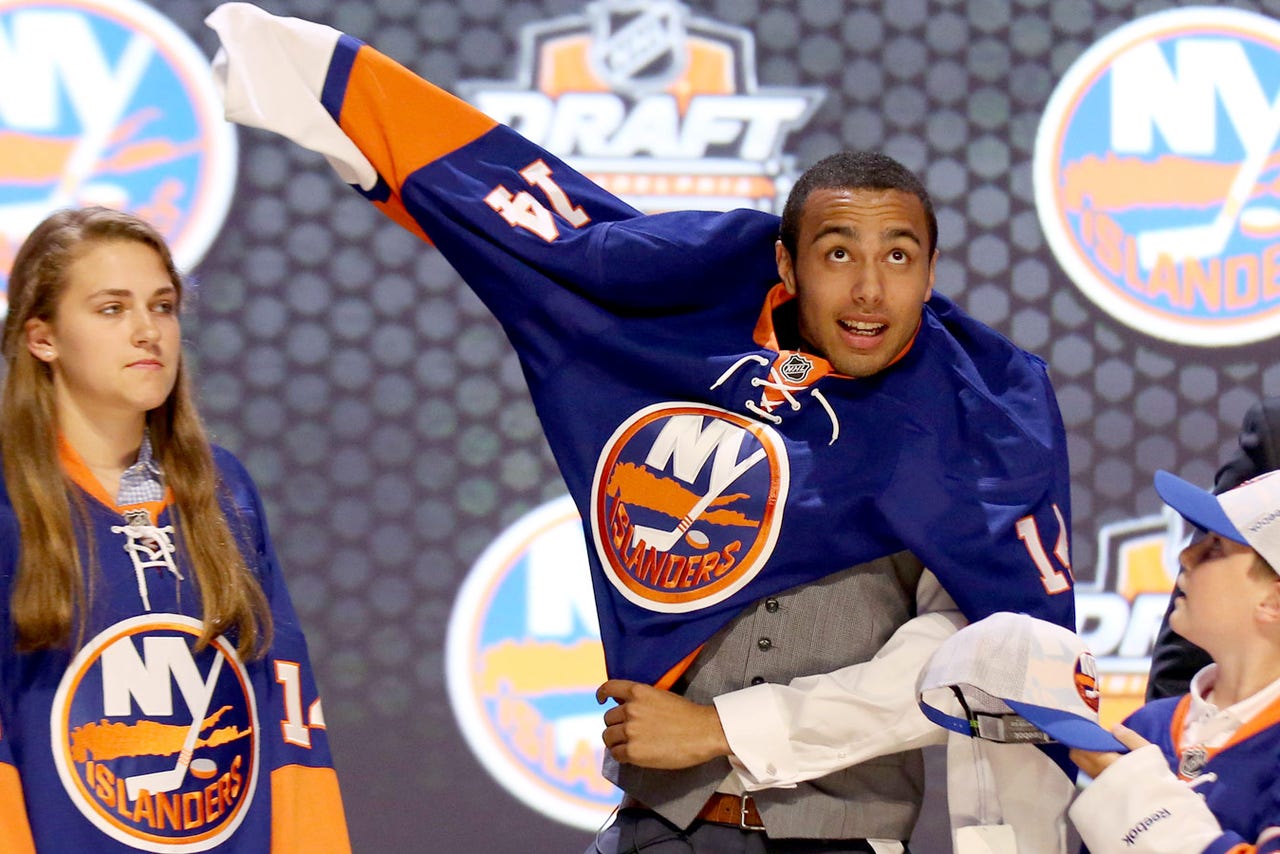 There is something a little different about Joshua Ho-Sang, and it's not just his varied ethnicity (Ho-Sang is parts Jamaican, German, Russian, Chilean, Spanish, Chinese and Greek). The 19-year-old has a unique brand of confidence, one which, at times, earned him a negative reputation in the past. 
This year, Ho-Sang is looking to turn that confidence into an NHL opportunity. After going 28th overall in the 2014 Draft, Ho-Sang spent his entire 2014-15 playing in juniors and finished 17th in the OHL in scoring with 81 points in 60 games. So while Ho-Sang arrived at development camp looking to prove himself against more elite competition, his confidence has not wavered. 
"You have to think you're the best player," Ho-Sang told the New York Post. "Even if you're on the ice with John Tavares or Sidney Crosby or all these guys, you have to show them respect because they've earned it, tenfold, but you also have to push them to get better and you have to push yourself to get better."
Ho-Sang said he will look at the prospect development camp with the Islanders as a type of competition, and while prospects go through plenty of bonding exercises, they will have to beware of a 19-year-old with something to prove. 
"I'm hoping to show New York I have that little bit extra on a couple guys who they're considering," Ho-Sang said to the Post, "and hopefully they'll keep me around for a little bit."
(h/t New York Post)
Photo credit: Bill Streicher-USA TODAY Sports
---
---