Gordie Howe, Mr. Hockey: An appreciation
BY foxsports • June 10, 2016
They called him Mr. Hockey for a reason.
Detroit Red Wings legend Gordie Howe passed away Friday at age 88 in Toledo, Ohio. Incredibly, Howe spent 32 of those years playing professional hockey -- 26 in the NHL, and 25 of those in the Motor City -- during a career that spanned five decades. In that time, Howe played more games than anyone to ever take the ice, and to this day has more goals than anyone not named Wayne Gretzky.
A 23-time All-Star, Howe won the Art Ross Trophy six times as the NHL's leading scorer and also won six Hart Memorial Trophies as the league's MVP. He won four Stanley Cups and two World Hockey Association titles to boot, and was as sure-fire a Hall of Famer as the sport has seen.
So revered was Howe's toughness that the phrase "Gordie Howe hat trick" -- a goal, an assist and a fight in one game -- was coined in his honor, but even that sells his well-roundedness short.
Upon his own retirement in 1960, Maurice Richard, arguably Howe's chief rival during the first half of his career, remarked that "Gordie could do everything." And myriad others, including Gretzky, famed coach Scotty Bowman and fellow legend Bobby Orr -- who was born and played his entire career in the span of Howe's tenure -- praised Howe's incomparable versatility.
"Howe could skate. Oh, how he could skate," Hal Bock of The Associated Press wrote upon Howe's retirement in June 1980, some 34 years after No. 9's NHL debut. "He accelerated instantly, zooming after the puck sometimes, it seemed, from a standing start.
"And Howe could shoot," Bock's prose continued. "He frowned on those booming, banana blade slap shots that fly off in all directions. Rather, Howe used a deadly wrist shot. He would snap his powerful wrists and the puck would zip toward the net. Give him an open corner, even for an instant, and he'd fire away.
"Howe did everything on ice that a hockey player must do," Bock concluded, "and he did most of those things with a special flare that set him apart from other players."
For all Howe's accomplishments on the ice -- and there are many -- his legacy as a family man is equally profound.
A native of Saskatchewan, Howe was born on March 31, 1928, the fifth of Albert and Katherine Howe's nine children. Howe grew up poor and saw hockey as his way out. As the story goes, Howe's sister, Violet, helped him refine the autograph he'd go on to sign countless times during his career, and after signing with the Red Wings in 1944 at age 17, he made his NHL debut on Oct. 16, 1946.
From there, Howe went on to star at right wing for Detroit until 1971, and during that time, he met his wife, Colleen, at a Detroit bowling alley in 1951. The pair married in 1953, a union that remained strong until Colleen's death in 2009.
"She was beautiful," Howe once said of his fortuitous meeting with Colleen. "If I missed that chance, I would have missed it all."
Together, Gordie and Colleen had four children, and two of their sons, Mark and Marty, followed their dad into the hockey business. So enamored was Gordie with the thought of playing with his kids that he came out of retirement in 1973, at age 45, to join them with the Houston Aeros of the WHL. Naturally, Gordie Howe led the team with 100 points during his first season back on the ice.
A rejuvenated Howe played alongside his boys for a total of seven seasons, including one final year in the NHL after the Hartford Whalers were absorbed by the league prior to the 1979-80 season. And even in his final campaign, Howe skated in 80 games, scoring 15 goals to go with 26 assists. He was 52 when he scored his final goal on April 9, 1980. It came on an assist from Mark.
"The most essential hockey lesson Marty and I had to learn was how to cope with being the sons of the greatest player on earth," Mark Howe wrote in his 2013 autobiography. "Even from a ridiculously early age, I would hear fans yelling, 'You're not as good as your father,' to which Marty sometimes would yell back, 'Who is?' "
Yet despite his fame and his designation as one of the best to ever play the sport, Howe remained extraordinarily modest.
"Gordie drives a minivan, it's his favorite car," Howe's grandson, Travis, once recalled of his grandfather. "So he was pumping gas into it one day when a man got out of his car and recognized Gordie. The man started saying what a genius Gordie was, what a great disguise, to drive a minivan when everyone would expect he'd be driving something more expensive.
"But my grandfather grew up in a home during the Depression with no money whatsoever, no heat and no bathroom in their first house," Travis Howe continued. "Gordie never needed a whole lot to be happy and it has rubbed off on the rest of the family. The idea that it isn't money that makes you happy has been passed on because of what little he came from."
As his health began to fail, Howe became more reliant on those close to him than ever, living with relatives for the last several years. By the time of his death, Howe's family tree had expanded to include nine grandchildren and four great-grandchildren, and after suffering a stroke in October 2014, his prognosis looked grim -- but those around him wouldn't give up hope.
Eventually, Howe's family brought him to Mexico for a controversial stem cell treatment that wasn't approved by the FDA. The results were positive, and Howe's recovery over subsequent months was hailed as a miracle. In March the Red Wings honored Howe with an 88th birthday celebration during a home game at Joe Louis Arena.
"At this point," Howe's third son, Murray, said at the time, "he is a man of few words. He understands what everyone is saying, but he talks in short sentences and usually very quietly. It can be hard to understand him. But he is good with body language and hand signals. He is very funny, and if you listen closely, what he says is usually something extremely funny."
It wasn't known at the time, of course, that the game would be among Howe's final public appearances. But even years before his passing that humor shined through, as the ever-prudent and often self-deprecating Howe expressed gratitude for the life he'd lived and remained humble about the legacy he'd someday leave behind.
"If you die before I do, what would you like me to say in your eulogy?'" Dan Robson recalled Murray Howe asking his father in a 2012 profile of the Howe family. "There's a brief pause. 'Finally,' Gordie replies, 'the third period is finally over.' "
---
---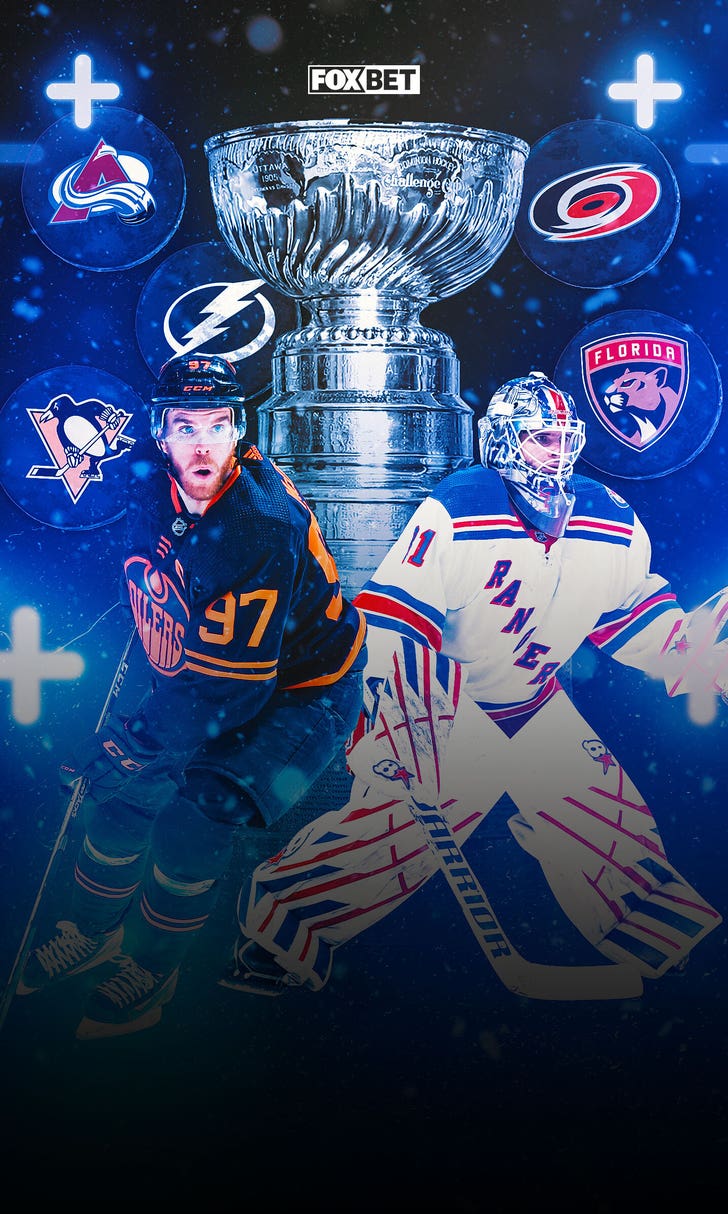 NHL odds: How to bet hockey games, lines for Stanley Cup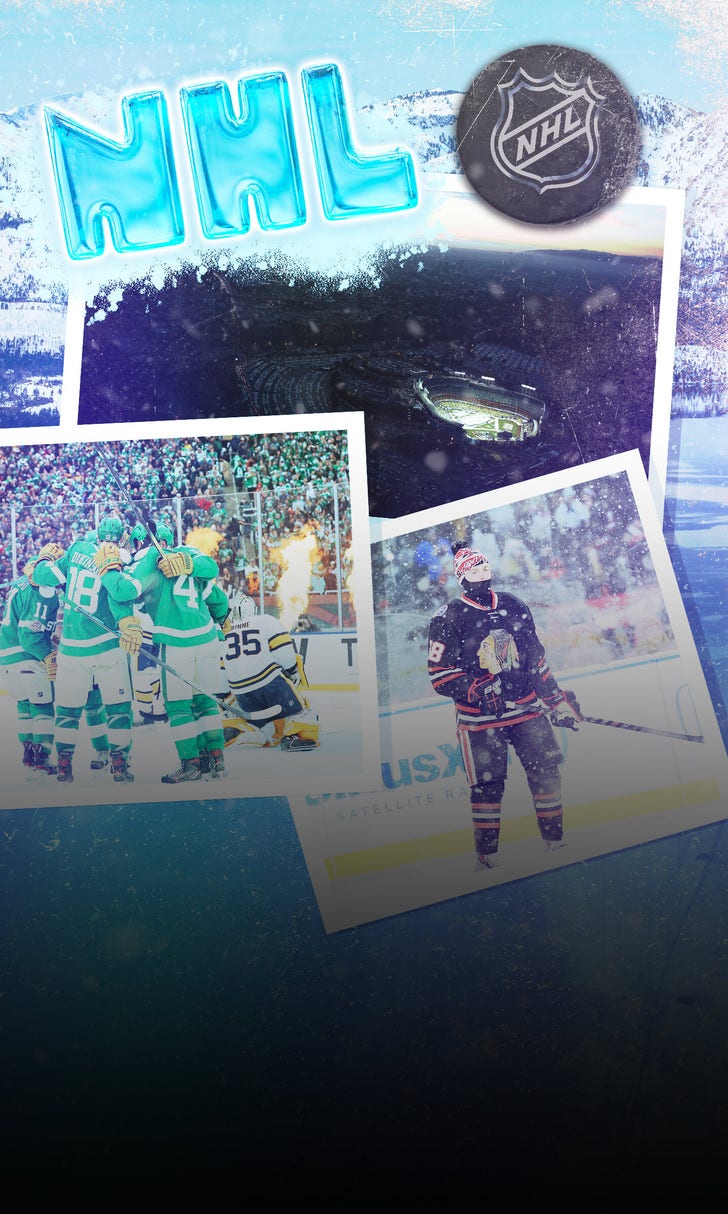 The NHL's best Winter Classics and outdoor hockey games