Vegas Golden Knights
Vegas Golden Knights
Golden Knights success raising stakes for next NHL expansion
Published
May. 25, 2018 4:00 p.m. ET
SEATTLE (AP) From his office about 1,000 miles away from T-Mobile Arena, Tod Leiweke has watched the Stanley Cup playoffs with a growing appreciation for what is taking place in Las Vegas.
He was keeping an eye on the Golden Knights even before he became president of Seattle Hockey Partners LLC, the group looking to bring an expansion NHL franchise to the Pacific Northwest. Once he took charge of Seattle's efforts , Leiweke's interest intensified, just as Vegas began its run to the upcoming Stanley Cup Final.
''They're playing the game with great joy and they're having fun and it's just inspirational to watch,'' Leiweke said. ''We're absolutely loving it and living vicariously through them.''
The Golden Knights' success in their inaugural season has been unprecedented as Vegas prepares for Game 1 on Monday night against the Washington Capitals. It's also seemed to have heightened the expectations for the next wave of NHL expansion.
Seattle is on deck. If the NHL awards the city a franchise, it could be on the ice as early as the 2020 season. It would require a $650 million expansion fee and a renovated arena. There's also talk of future growth, with Houston mentioned regularly as a possible destination for the league.
NHL Commissioner Gary Bettman has met with new Rockets owner Tilman Fertitta, who is certainly more open to acquiring an NHL franchise for Houston than former owner Les Alexander. Seattle is certainly further ahead in the process by showing interest, but Houston has the arena and a potential owner already in place for the near future.
For now all the focus is on what's happening in Seattle. And if Leiweke is feeling any additional pressure for his potential franchise given Vegas' success on and off the ice, he's not showing it.
''Well, to tell you the truth, I guess someone could interpret it that way that there's all of a sudden this unusual pressure on us but in fact all they're doing is helping us,'' Leiweke said. ''They're showing us how successful this league could be, the brilliance of the game, they're showing us what happens when a team comes together and plays inspired hockey. We don't at all see it as anything other than just a great thing for the National Hockey League. Those that come before us will set the table for us. When I think about what they've done my endorphins go off and I have such admiration and we're truly inspired by it.''
The indications about six weeks ago, when Leiweke was hired, led those involved in the expansion process to believe some type of conditional approval would be granted by the NHL Board of Governors during their June meeting, to be followed by full approval in September. The staggered approach was to make certain construction on the arena would begin in late October as scheduled.
That has changed. Bettman told The Associated Press this week that the Seattle expansion won't be formally addressed next month.
''What we have said to the people - David Bonderman's group - is we're on your timetable. There's information that needs to be gathered after information is submitted. We have to finish doing our due diligence and our homework. We need to have the timetable understanding as to when the building's going to get done. We can move as fast or as slowly as you want. There's no rush,'' Bettman told the AP. ''We're in the middle of the process. They're doing their homework, and they're proceeding on two fronts because they've got to renovate a building and they've got to pursue the team and they're doing both very nicely. They're working with the city, they hired Tod Leiweke.
''Is it going to be on the June agenda? No. After that, could it be September? Could it be the annual meeting in December? It's possible.''
Leiweke was hoping to have a true rooting interest in the finals, but the Tampa Bay Lightning were ousted in the Eastern Conference finals by the Capitals. Leiweke was the CEO of the Lightning from 2010-15 and was part of the group that turned around the organization, both with its on-ice success and in the stands, rejuvenating a fan base that had slumped following Tampa Bay's title run in 2004.
The experience in Tampa Bay gave Leiweke an understanding of what it'll take for Seattle to have a successful franchise. And while it may not be on par with what Vegas is accomplishing, Leiweke sees no reason why Seattle won't have a chance to be a contender from the start.
''I won't be foolish enough to say we're going to make it to the Stanley Cup (Final) in our first year but I believe that we can absolutely build a team that is long-term competitive here,'' Leiweke said. ''So when we think about this we don't say look, we're resetting a goal and our goal is to make the Stanley Cup in year one. But our goal is to replicate a good part of what they've done by building an incredibly competitive program where those players are proud to pull on that sweater.''
---
AP Hockey Writer Stephen Whyno contributed to this report.
---
More Stanley Cup coverage: https://apnews.com/tag/StanleyCupFinals
---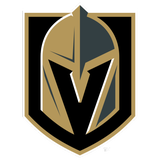 Get more from Vegas Golden Knights
Follow your favorites to get information about games, news and more
---