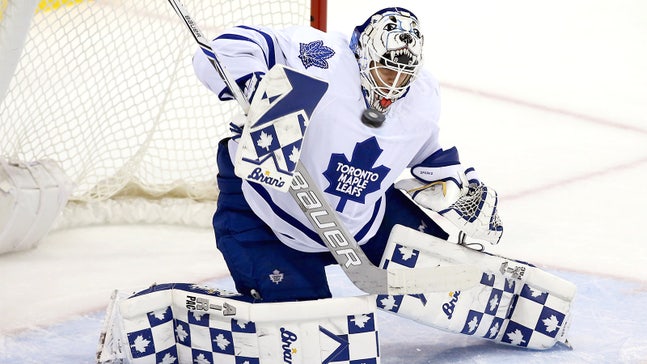 Garret Sparks surprised by meeting with the man who inspired his creative pads
Published
Dec. 3, 2015 11:08 a.m. EST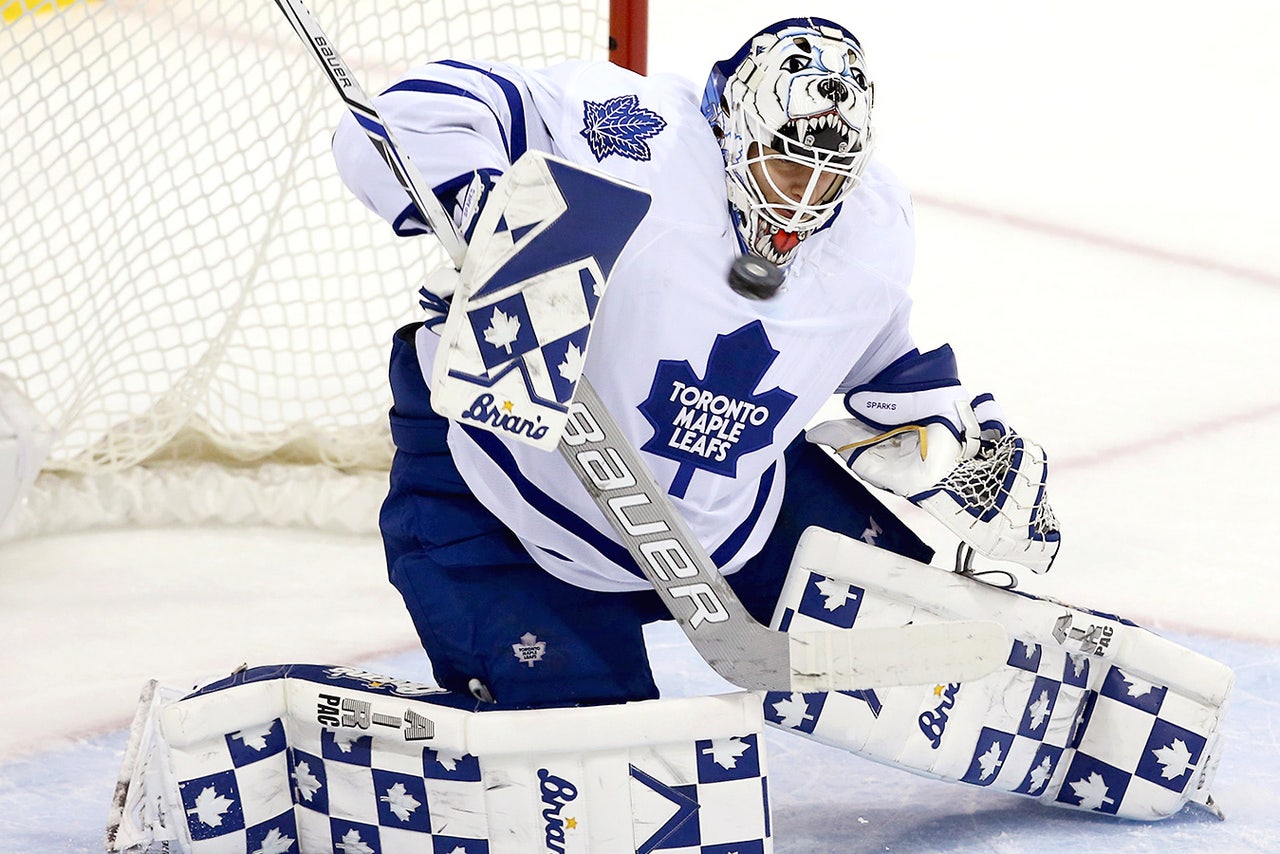 Just as Garret Sparks caught the attention of the NHL with a shutout in his NHL debut Monday, his pads caught the attention of many NHL fans due to their flashy nature. The design is similar to that worn by former NHL goalie Trevor Kidd, and when Sparks was asked by the media before Wednesday's game where he got the idea for his pad design, Sparks gave all the credit to Kidd.
"I went to the Brian's [Custom Sports] factory this summer with my best friend and there was a picture of Trevor Kidd up on the wall and his stuff," Sparks told reporters. "I left for Australia not even two weeks later and I really wanted to get into the gear. I didn't have a whole lot of time to design anything myself and my buddy was like, 'You need to go for it. You need to do it.'
"He kind of put me over the edge and convinced me to do it and I'm really happy I did."
Sparks was then asked whether he would like to meet Kidd, and much to Sparks' surprise, the former goalie was right there standing behind the scrum of media members. A stunned Sparks shook hands with Kidd and posed for photos, but it was hard to tell who was more excited to meet the other as Kidd also seemed thrilled that anybody would want to emulate his style.
"I think it's so cool," Kidd told the media. "I love it. It's great." 
Kidd insisted Sparks' pads were a great way to prove to his kids that somebody wanted to look like their dad. 
Sparks later gave a shoutout to another one of his goaltending idols, former Blackhawks netminder Darren Pang. 
Unfortunately for Sparks, the day did not end as well as it started, as Sparks allowed six goals on 35 shots in a 6-1 loss to the Winnipeg Jets. 
(h/t Yahoo! Sports)
---
---