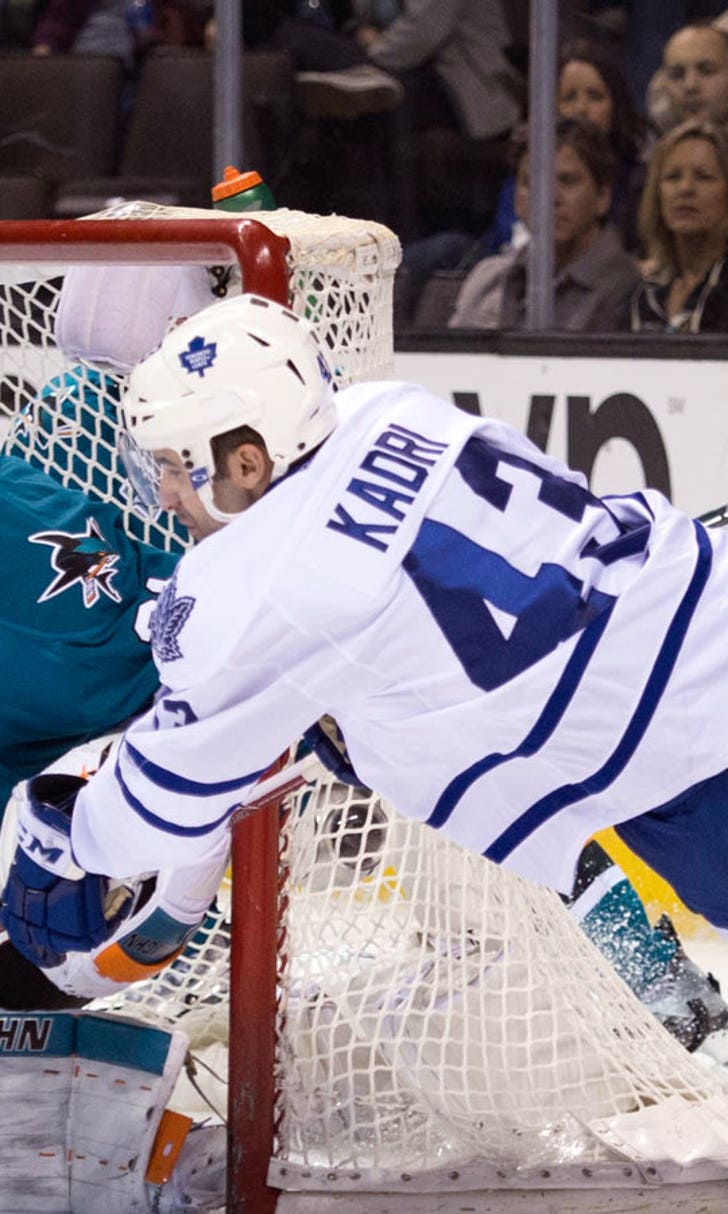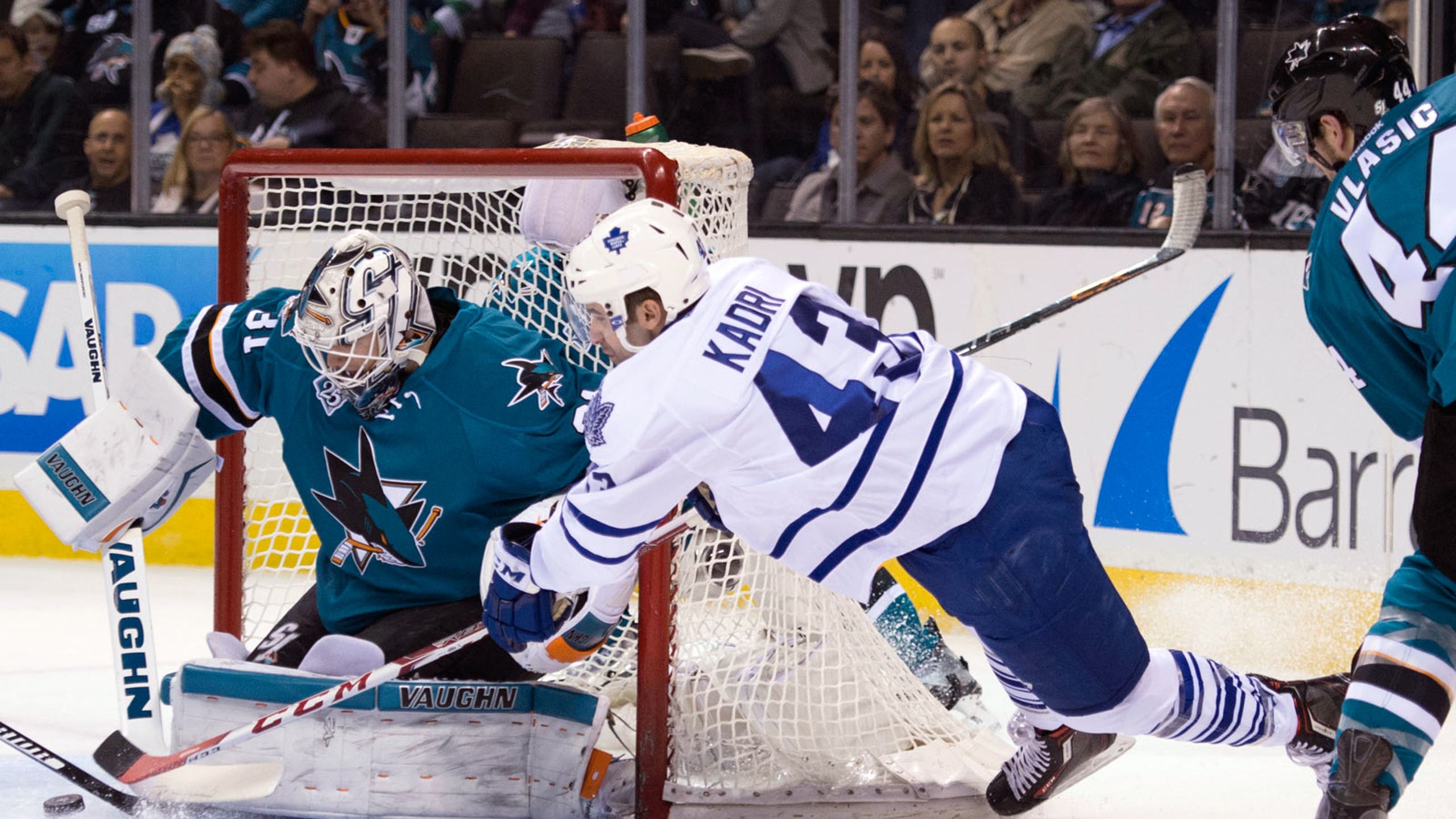 Former Marlies coach Eakins reveals secret to encouraging a young Nazem Kadri
BY foxsports • January 12, 2016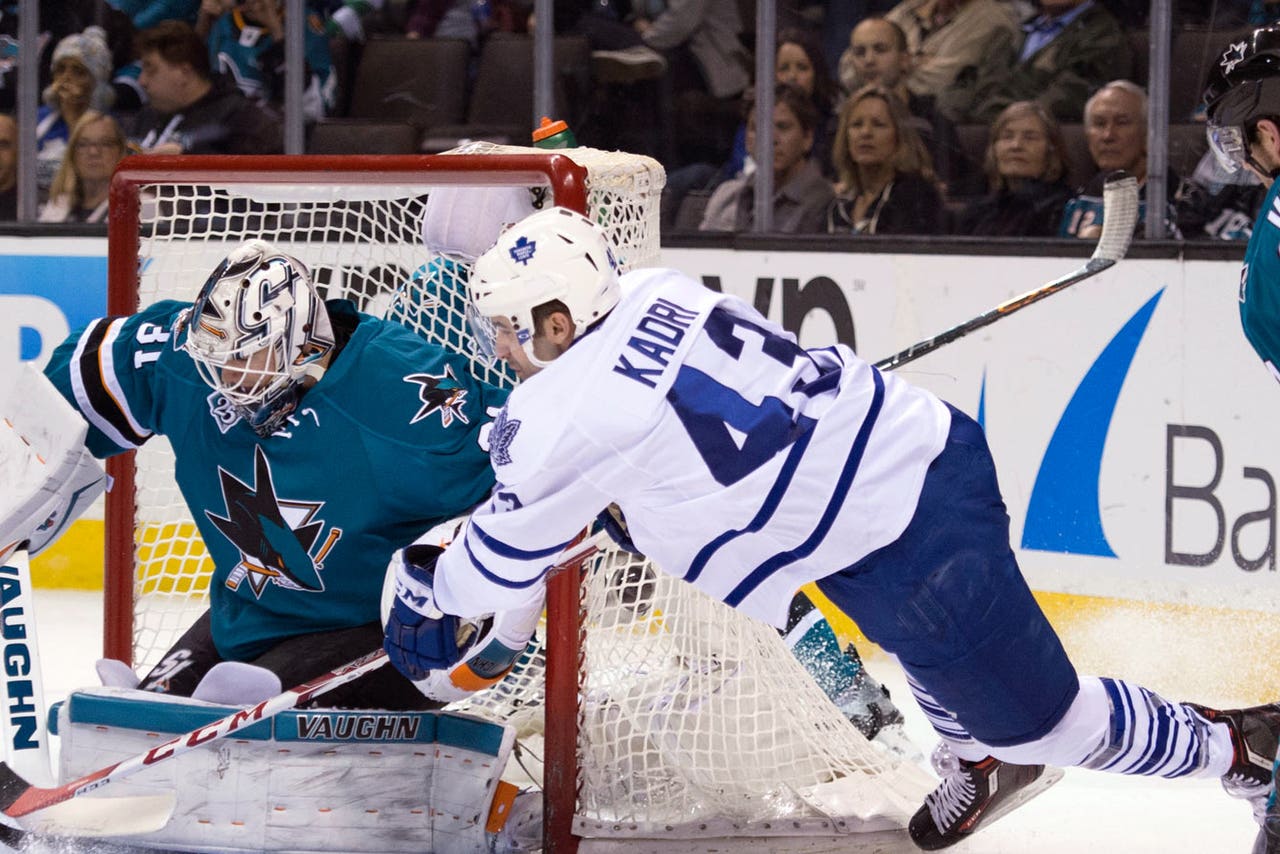 If Toronto Maple Leafs coach Mike Babcock ever needs to know how to motivate 25-year-old center Nazem Kadri, all he has to do is look toward Kadri's parents. It's a tactic which worked for former Toronto Marlies coach Dallas Eakins, who was charged with helping a young Kadri develop into an NHL player years ago.
Eakins, who now coaches the AHL's San Diego Gulls, told the Toronto Star that whenever he had an issue with Kadri back in the day, he employed a tactic known to school teachers everywhere; he called Kadri's father. 
Via the Toronto Star: 
"Naz is an awesome kid. He walks in with a big smile. 'How you doing, coach?' I said, 'Good.' I said. 'You know why I'm feeling so good, Naz?' He goes, 'Why?' I said, 'I made a new friend.' " And now he's looking at me like I'm nuts."
Eakins said he then then showed Kadri his cell phone with Kadri's father, Sam Kadri, programmed in it:
"I said, 'Look. I've got his number right here. That's my new friend.' And Naz looked at my phone and his face just went blank. And he just went, 'Aw, man.' So I go, 'Now you either stay with the program here — you're going in the right direction — but if you fall off, I'm calling your dad.' And he's like, 'I'm in, coach. I'm in.' And after that he really got going."
The days of Eakins calling a younger Kadri's father are now long gone, and Kadri now plays regularly at the top of the Maple Leafs' line chart. But his days in the dog house are not quite in the past.  
Kadri ended up in trouble with the Leafs last year for poor off-ice behavior. He was suspended by the Leafs for showing up late to a team meeting in March, an incident the Leafs publicly claimed was part of a string of unsavory behavior. He was then suspended soon after his return by the NHL for an illegal hit to the head of Edmonton Oilers forward Matt Fraser.
Kadri settled over the summer for a one-year contract with the Leafs for the 2015-16 season in which it is expected that the team is looking for him to show the poor off-ice behavior is in the past, and he has been successful in doing so thus far this year. He ranks fourth on the Leafs in scoring this season with 22 points (eight goals, 14 assists) in 40 games and he has points in nine of his last 11 games. Better yet, there have not been any suspensions for off-ice behavior for Kadri this season. 
But as Eakins advised, Babcock can always give Kadri's father a phone call if things starts to go south.
---
---