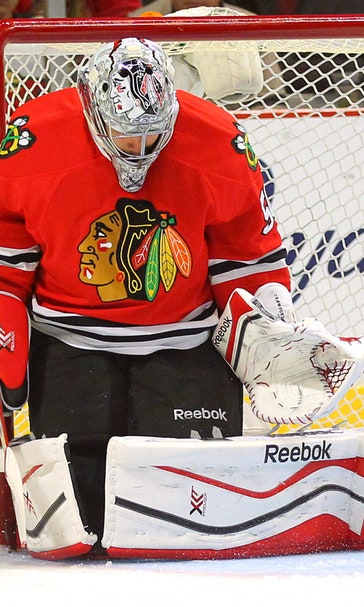 For Blackhawks' Crawford, patience pays dividends in back-to-back blankings
October 27, 2015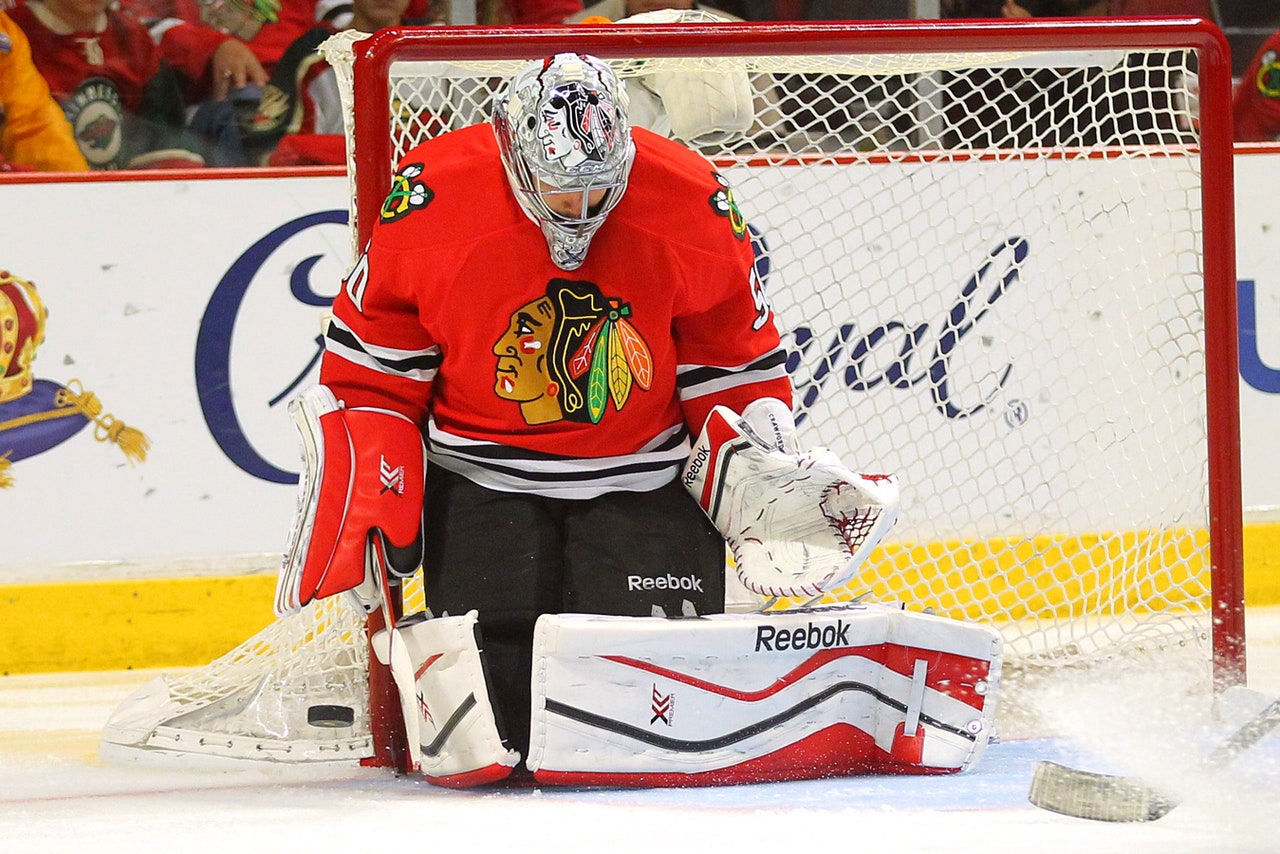 Corey Crawford has found a way to help the Chicago Blackhawks deal with the loss of stud defenseman Duncan Keith.
He simply isn't letting in any goals.
Crawford recorded his second shutout in as many games for the second time in his career on Monday when he made a season-high 39 saves in Chicago's 1-0 overtime victory over struggling Anaheim. The two-time Jennings Trophy winner denied Ducks captain Ryan Getzlaf from point-blank range before Blackhawks captain Jonathan Toews solved Frederik Anderson in the extra session.
"For me, it's being in position, being patient and reacting after that," the 30-year-old Crawford told the team's website after his 14th career shutout. "Everything seems to be going well for us defensively."
Crawford, who recorded back-to-back blankings on Jan. 9 and 12, 2011, has been in goal for each contest of Chicago's four-game winning streak - posting a 0.75 goals-against average and .970 save percentage. The Montreal native owns a 5-2-0 mark with a 1.57 GAA and .943 save percentage on the season.
Coach Joel Quenneville praised both his goaltender and the defense as the Blackhawks have permitted just two goals since reigning Conn Smythe Trophy winner and two-time Norris Trophy recipient Keith had right knee surgery.
"We're finding ways to play well defensively," Quenneville told the team's website. "We weren't as sharp (offensively) but we're still doing some good things without the puck. Finding ways to get points and win hockey games is what it's all about."
---
---