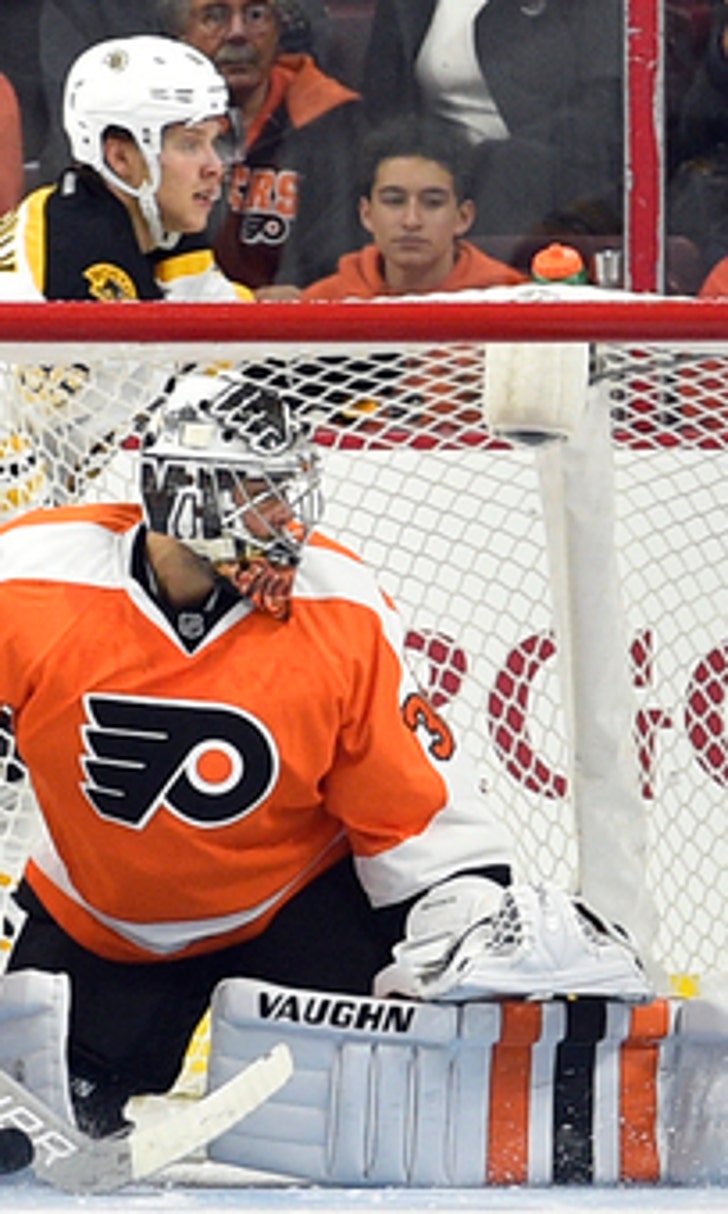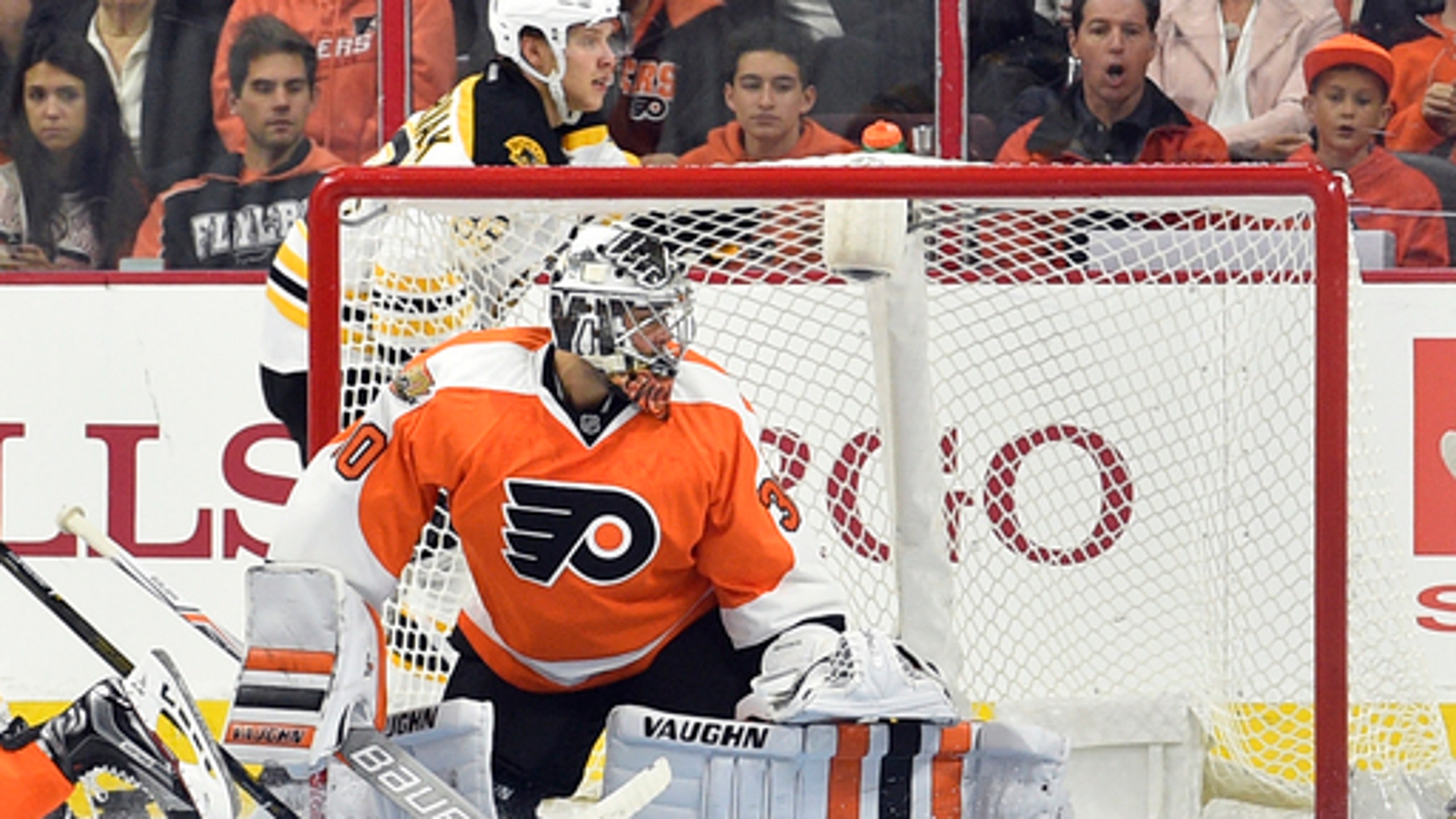 Flyers would love reason to celebrate in 50th year
BY foxsports • October 3, 2016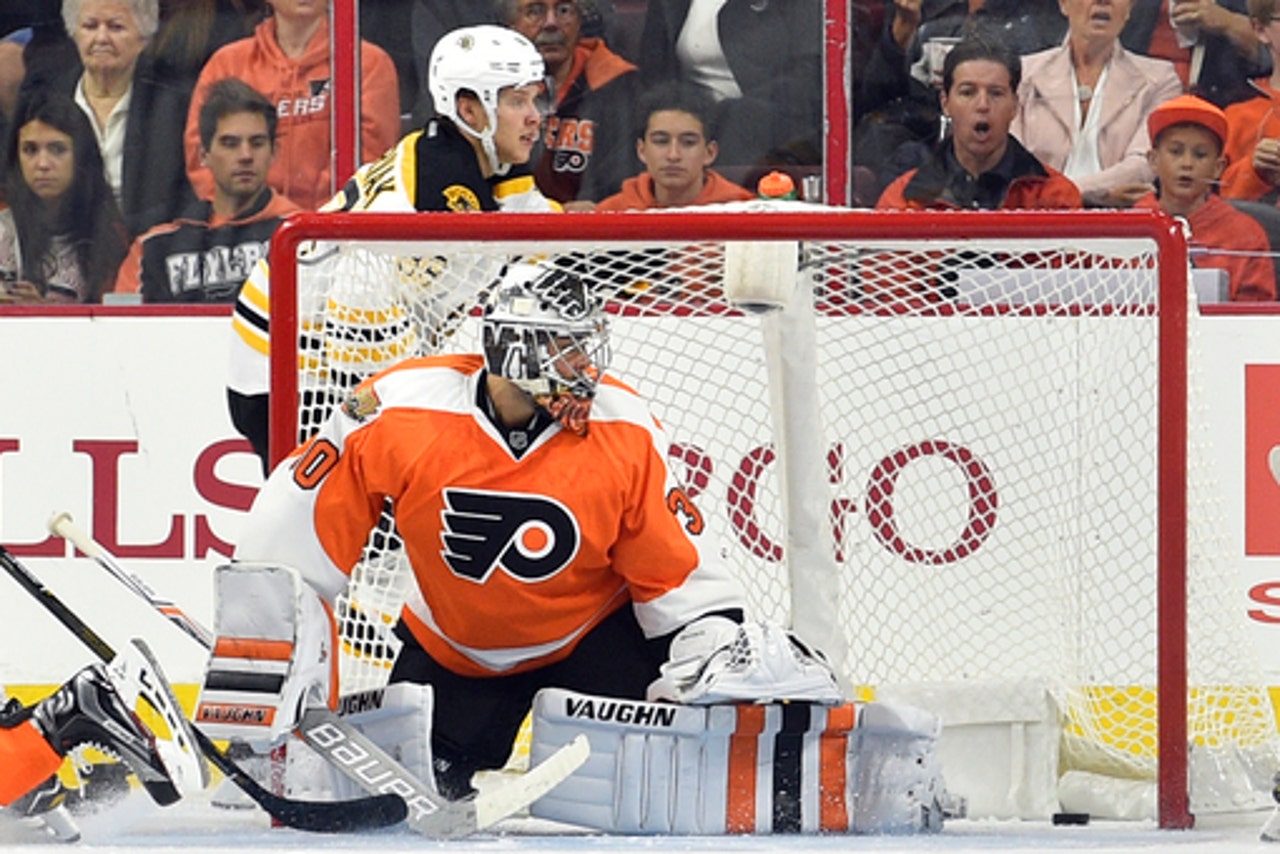 PHILADELPHIA (AP) The Philadelphia Flyers are ready to celebrate the Big 5-0.
It's a golden anniversary for the orange-and-black and the Flyers plan a yearlong celebration of their history.
Former Flyers stars will play an alumni game against retired rivals from the Pittsburgh Penguins. There's a new book packed with history and promotional nights sprinkled through the schedule honoring Philly's greatest captains, tough guys, goalies and playoff stars.
The Flyers even underwent a cosmetic makeover, producing special 50th anniversary jerseys and hanging new banners commemorating division, conference and Stanley Cup championships in the rafters of the Wells Fargo Center.
But will the Flyers add a new one in the 51st year in honor of this season?
The Flyers made a surprising playoff run in coach Dave Hakstol's first season, who seemed as smooth on the bench of an NHL franchise as he was as one of the great college coaches at North Dakota.
Shayne Gostisbehere emerged as one of the top rookies and Claude Giroux, Wayne Simmonds and Brayden Schenn handled the bulk of the goal scoring. Steve Mason and Michal Neuvirth were steady in net. And the Flyers built on their one-and-done postreason run by ... doing nothing.
Flyers general manager Ron Hextall had a quiet summer, a sign perhaps, that he expects the team to stay steady simply by having his core roster get better. The Flyers expect Jakub Voracek to bounce back after he tailed off following a breakthrough season; and there's a chance that 19-year-old prized prospects Ivan Provorov (defenseman) and Travis Konecny (forward) could make the opening night roster.
''Those guys have done a good job throughout camp,'' Hakstol said. ''It's not a single night evaluation but every evaluation and every game is important. They along with a lot of others in that room have are doing their job and making decisions difficult.''
Also difficult, the Flyers will play their first season without founder and owner Ed Snider. Snider died of cancer in April and his presence had been the one franchise fixture from the expansion years, the Broad Street Bullies era, the Legion of Doom and every run at the Stanley Cup.
Neuvirth had the image of the respected owner painted on his goalie helmet .
''He is pretty special within our locker room and every player is going to pay tribute in their own way,'' Hakstol said.
The Flyers should be playoff bound but are likely looking at another empty season without a Stanley Cup championship.
Here are some other things to know about this season's Philadelphia Flyers:
THAT DROUGHT: The Stanley Cup drought is one of the longest in the league: The Flyers haven't a championship since back-to-back Cups in 1974 and 1975.
The Flyers were the hit of the NHL in the 1970s thanks to those hard-hitting Broad Street Bullies. Led by Hall of Famers Bobby Clarke and Bill Barber, the Flyers were Stanley Cup regulars and seemed poised to build a dynasty.
The only thing the franchise has a built is a loyal, yet frustrated, fanbase wondering if the orange-and-black will ever celebrate with a championship parade again through the heart of Philadelphia.
The Flyers have been close - real close: Philadelphia lost in the Stanley Cup finals in 1976, 1980, 1985, 1987, 1997 and 2010.
NEW KIDS IN TOWN: Provorov and Konecny hope to turn sensational preseasons into spots on the roster.
Hextall is a patient GM and he won't put them on the roster with the idea of sending them back to the minors in a month. Provorov said he's felt comfortable in camp. Konecny has impressed his veteran teammates by playing like one in preseason games.
''He's not a big guy but he's not afraid to go into the dirty areas,'' Flyers forward Sean Couturier said. ''He wasn't afraid to share his thoughts on the bench of what he could see out there and what he could tell us. He wants to learn and to get better and that's all you can ask from a young guy.''
WHO'S NO. 1: Mason was the clear No. 1 entering last season and won 23 games to help the Flyers reach the playoffs.
But he never recovered from the 101-foot goal allowed in a Game 2 playoff loss at Washington that was replayed on an endless loop in Philadelphia.
Neuvirth stepped in and won two straight games, including a whopping a 44-save effort in a Game 5 shutout win. He stopped 103 of 105 shots in only three games.
Both goalies can become unrestricted free agents in July.
GHOST BUSTER OR BOON: Gostisbehere might have won rookie of the year had he played a full season. But 17 goals and 46 points in only 64 games made quite an impression on the Flyers and the rest of the league. He was the Flyers' top defenseman and he set a team rookie record for goals scored by a defenseman. The Flyers were 5-8-3 when he was promoted, and with his ''Ghost'' nickname name and instant hot streak, he was an immediate fan favorite.
''I didn't think I was going to make such an impact the way I did,'' he said.
Can he do it again?
---
---