National Hockey League
National Hockey League
Flyers edge Blackhawks 3-2 in OT
Published
Mar. 18, 2014 10:53 p.m. ET

PHILADELPHIA (AP) Flyers coach Craig Berube was already getting ready for a shootout.
''I honestly was ready to pull out my lineup card,'' he said.
Claude Giroux made sure it wasn't needed.
Giroux scored at 4:55 of overtime to give the Flyers a 3-2 victory over the Chicago Blackhawks on Tuesday.
Giroux received a pass from defenseman Mark Streit and carried the puck over the blue line before letting a shot go from just above the right faceoff circle, beating Antti Raanta high to the blocker side.
''I went on the ice with maybe 15 seconds, 20 seconds, so I knew there wasn't a lot of time,'' Giroux said. ''I was just trying to shoot as hard as I could to net. I didn't really aim, to be honest. I just shot it on net.''
Giroux had previously assisted on a Scott Hartnell goal in the first period for a two-point night.
Since Chicago and Philadelphia last met on Dec. 11, in a 7-2 Blackhawks rout of the Flyers, no one in the league has been hotter Giroux. He's led the league with 51 points in 39 games.
Asked about his captain's play over the past two months, Berube said, ''He's been playing well for longer than that, I think. He's playing hard. He's really, skating, attacking. He's leading our team.
''It starts on the bench. He's vocal. He's really into all the time. He does a good job of keeping everybody going.''
The Flyers needed that kind of leadership after a poor start.
Chicago opened an offense-filled first period with two goals just 3:51 into the game.
The first came when Andrew Shaw chipped a loose puck near the crease over goalie Ray Emery (23 saves) - the result of a Brayden Schenn turnover at the other end.
Less than 90 seconds later, Duncan Keith, the wide-open recipient of a pass from Jonathan Toews, overpowered Emery with a slap shot from the top of the slot.
But the Flyers rebounded thanks to two goals from Hartnell, one set up by Giroux and the other by the Blackhawks.
Parked behind the net, Hartnell attempted a pass that caromed off Blackhawks center Marcus Kruger and found its way into the net off the left pad of Raanta at 5:48.
Then at 16:27, Giroux walked out from behind the Blackhawks' net and found Hartnell for a one-timer to tie it at 2-2. The goals were Hartnell's 17th and 18th of the season.
Following an exciting opening period, the pace slowed in the second, when neither team scored.
Flyers forward Vinny Lecavalier was involved in two chances that nearly broke the tie in the third.
His breakaway attempt with 7:40 remaining was turned away by Raanta's right pad, and Schenn's almost-goal just over a minute later was waved off when referees ruled Lecavalier touched the puck with a high stick on its way to the net.
The Flyers nearly beat Raanta late in regulation, but neither Steve Downie, from a bad angle, nor Schenn, trying to redirect Downie's shot on the far post, could put a Hartnell rebound into an open net.
But after finding the post twice in regulation, Giroux finally beat Raanta in overtime.
''It seems like the endings here have been pretty amazing,'' said Blackhawks coach Joel Quenneville, whose team won the Stanley Cup in Game 6 in OT at Wells Fargo Center in 2010. ''Tough ending, but a pretty entertaining game ... a pretty intense game.''
A victory would have given Quenneville the 700th win of his career. His total of 699 is the most among active coaches and the third-most all-time, behind only Al Arbour (782) and Blackhawks senior adviser of hockey operations Scotty Bowman.
But rather than pull out a win for their coach, the Blackhawks extended a 10-game, regular-season losing streak in Philadelphia, dating back to Nov. 9, 1996.
Quenneville will try again for No. 700 on Wednesday when Chicago returns home to host the St. Louis Blues, whom the Blackhawks trail for first place in the Central Division by eight points.
''Obviously, it will be a huge game for us,'' Quenneville said. ''It'll be exciting for us to get to play these guys. I see our team responding and being excited.
''Maybe we can chip away and try to catch them (for the division lead), but right now it doesn't look so hot.''
Notes: Scratches for the Flyers included defensemen Erik Gustafsson and Hal Gill and forward Jay Rosehill. Scratches for the Blackhawks included defensemen Michal Rozsival and David Rundbland and forward Brandon Saad. ... Despite entering the game with two units ranked in the league's top 10, neither team could take advantage of the man advantage, going a combined 0 for 8 on the power play. ... The overtime win was the Flyers' first at home in nearly a year. They topped the Washington Capitals 5-4 on March 31 of last season.
---
---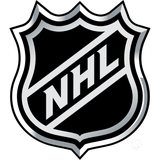 Get more from National Hockey League
Follow your favorites to get information about games, news and more
---