Calgary Flames
Calgary Flames
Flames aim for fourth straight win, host Blackhawks
Published
Nov. 3, 2018 1:41 a.m. ET
CALGARY, Alberta -- In search of their fourth straight win, the Calgary Flames will host the Chicago Blackhawks (6-5-3) at the Scotiabank Saddledome on Saturday.
Following a disappointing 9-1 loss to the Pittsburgh Penguins at home on Oct. 25, the Flames (8-5-1) bounced back with a much better effort two nights later at the Saddledome, although they fell 4-3 in a shootout to the Washington Capitals.
The Flames then won back-to-back road games over the Toronto Maple Leafs and Buffalo Sabres before rallying with five goals in the third period on Thursday at home to beat the visiting Colorado Avalanche 6-5.
"The guys have been very resilient here recently and that's a good attribute to have," said Calgary coach Bill Peters, while adding that his players got away from what they do best in the loss to the Penguins. "It didn't pay off for us, so I think we've learned our lesson in that regard. Now we have the ability to stay with it and keep doing it and be patient ... and be patient in an intelligent fashion and that's what we've been here in the last couple weeks."
Flames captain Mark Giordano helped lead the come-from-behind charge over Colorado with a goal and three assists.
"Down 4-1, that's a big comeback in the third, for sure," said the veteran defenseman, who has put up eight points (one goal, seven assists) in his past four games. "It just felt like we weren't even satisfied tying it up, to be honest. We kept coming, we kept pushing. I felt like even when we went up we kept pushing and we got another one, which ended up being a huge goal."
According to Giordano, the embarrassing loss to the Penguins might have just been what the Flames needed to turn things around.
"It was a good kick for us," he said. "Any time you get beat like that at home, it could go either way. I thought we responded well. We looked at that game and realized if we kept playing like that, there would be more of that."
Meanwhile, the Blackhawks will be looking to bounce back from a disappointing 4-0 setback in Edmonton to the Oilers on Thursday, just one night after they fell 4-2 to the Canucks in Vancouver.
"It's just one of those things that builds character, and we've got to stay with it and find ways to build confidence from within no matter what," said Chicago captain Jonathan Toews after the loss to the Oilers. "Tough results these last two nights. There's some good there, but obviously still a lot of room to improve."
Toews also noted that he and his teammates will have to find a way to break out of their recent slump that has seen them go 0-3-1 in their past four outings.
"That's our job is to kind of rise above that," Toews said. "We've talked a lot about wanting to be that team that's resilient and sticks with it in games when we're down, especially on the road, that we can find ways to win in ugly games where maybe we're not the dominant team."
Chicago coach Joel Quenneville said that the message to his players was for them not to be satisfied with their recent play.
"Everything we tried to do (against the Oilers), nothing worked," Quenneville said. "We'll continue trying things when it's not going in our direction. We need to work, we need some production and we need to get excitement in the game when we're generating chances."
---
---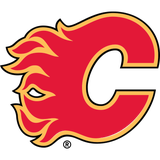 Get more from Calgary Flames
Follow your favorites to get information about games, news and more
---