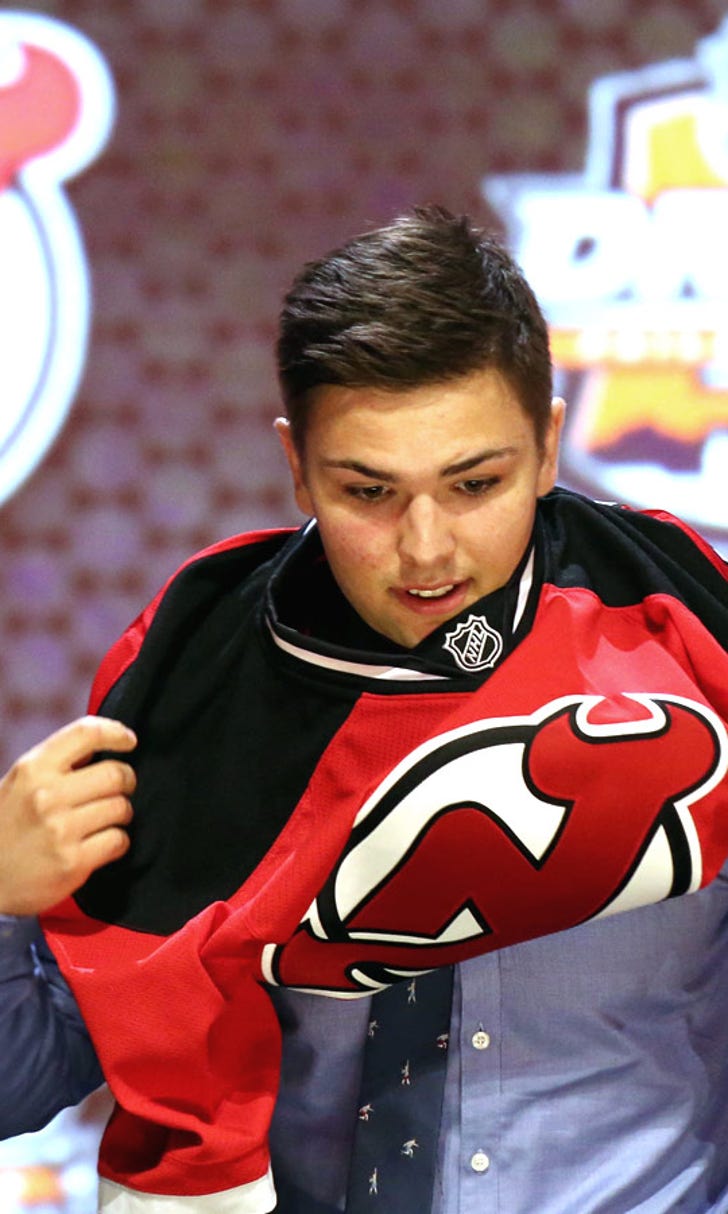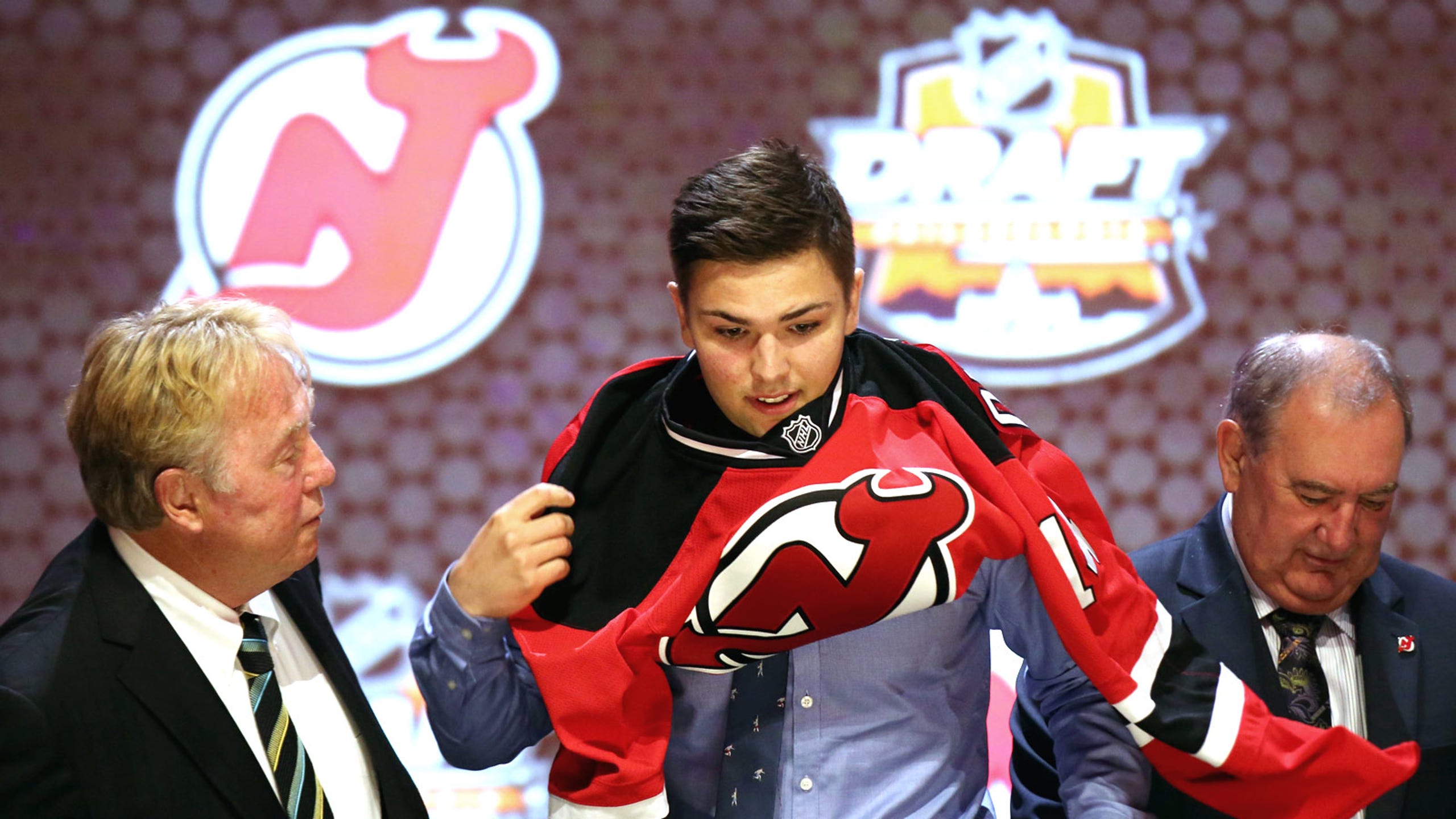 Devs prospect John Quenneville talks NHL family before 1st pro season
BY foxsports • July 24, 2015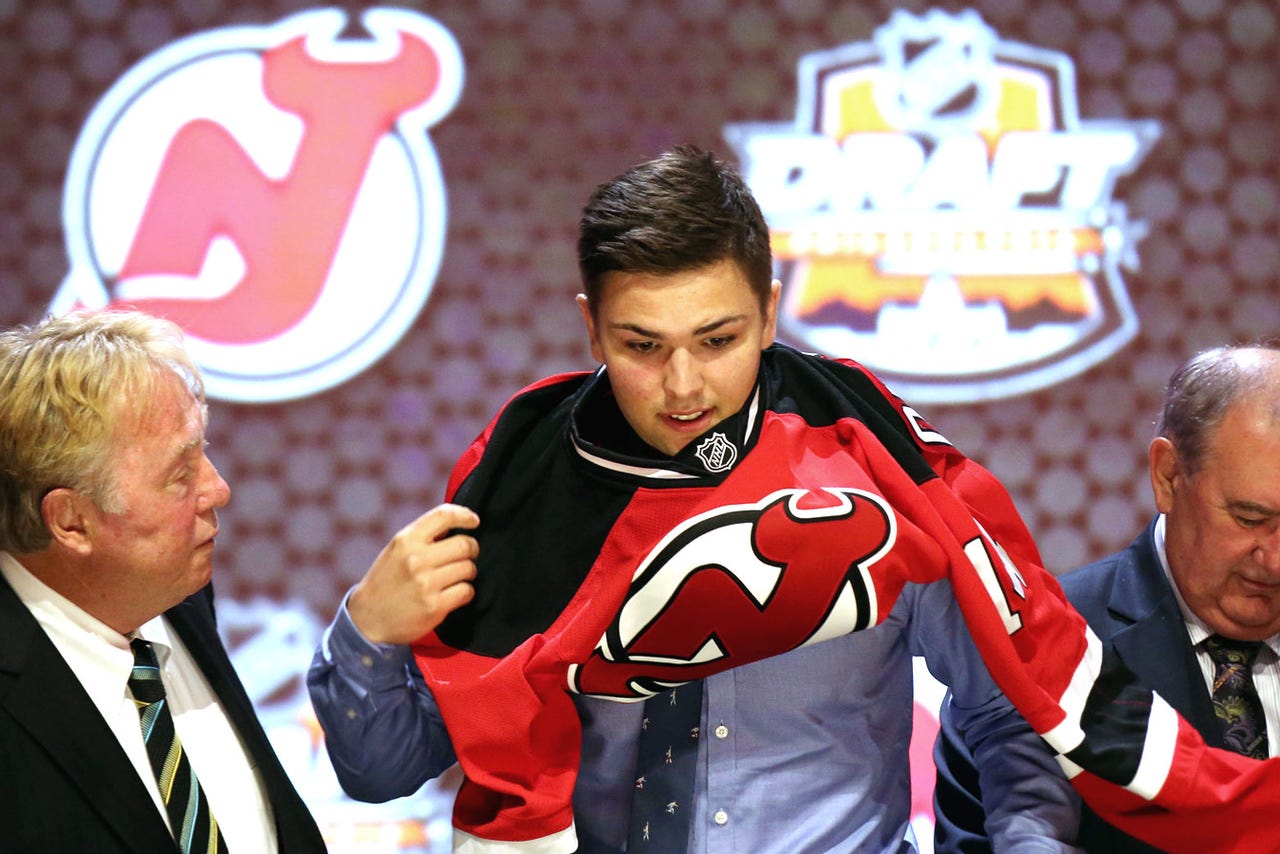 If Devils prospect John Quenneville's name sounds familiar, that might be because he happens to have a pretty well-known cousin named Joel Quenneville, the coach of the Chicago Blackhawks. The younger Quenneville is continuing the family tradition of a hockey career, as he was drafted by the New Jersey Devils with the last pick of the first round in the 2014 NHL Entry Draft.
Quenneville signed an entry-level contract with the Devils on July 13 and is preparing for his first professional season, but he took some time out at development camp to speak with The Hockey Writers about his NHL family.
Quenneville told The Hockey Writers that he is pretty close to Coach Quenneville, whom he was able to spend time with at the draft, but John missed all the Stanley Cup parties because he's been working on training for his own hockey career.
And Quenneville is not only a cousin of Chicago's coach, he is also related to Islanders defenseman Johnny Boychuk -- who is now his uncle -- by marriage.
"I train with Johnny in the summers in Edmonton and I get to chat with him for a little bit," the younger Quenneville told The Hockey Writers. "He's an awesome guy and an awesome player -- he was huge for the Islanders (this past season). He's a good guy that I enjoy spending time with."
Although Boychuk and cousin Joel Quenneville are both defensemen, John is a forward who can play both center or wing. He told The Hockey Writers that he is working on improving his strength and skating before the start of this season, where it seems that he would most likely start out in the AHL.
Quenneville was named to the WHL All-Star team in his final season playing junior hockey and posted 47 points in 57 games for the Brandon Wheat Kings last season.
(h/t The Hockey Writers)
---
---