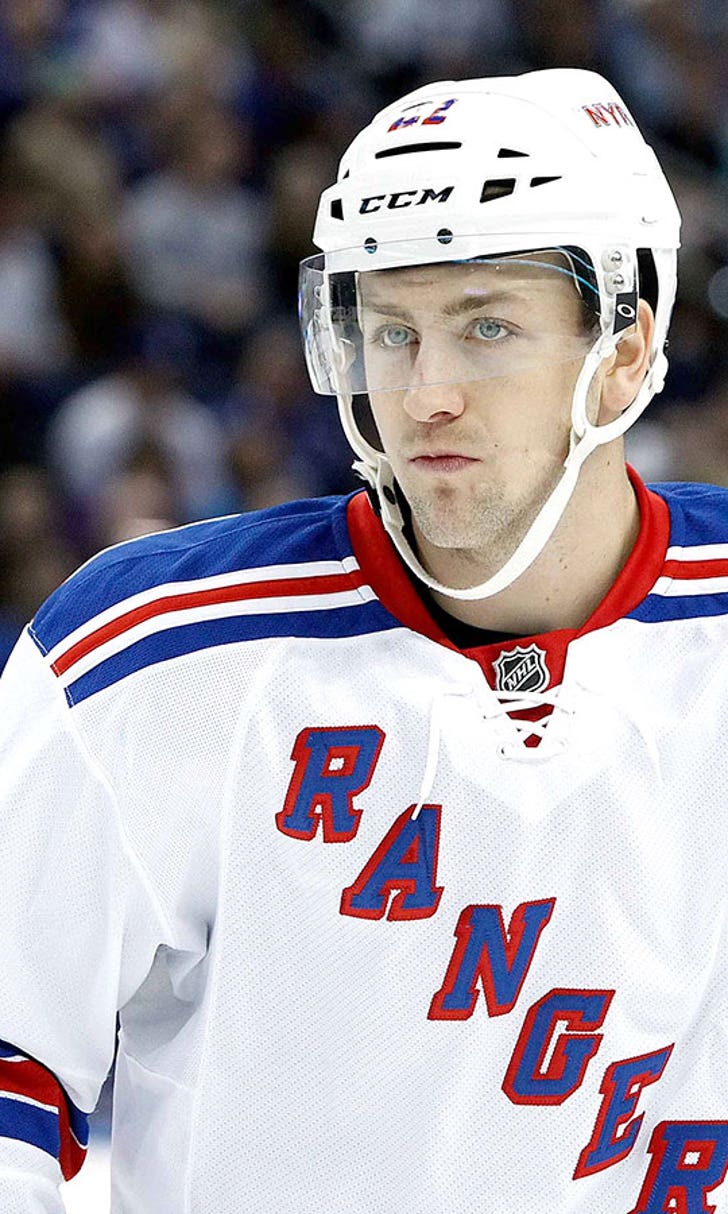 Derek Stepan avoids any 'bad blood' with new deal
BY foxsports • July 27, 2015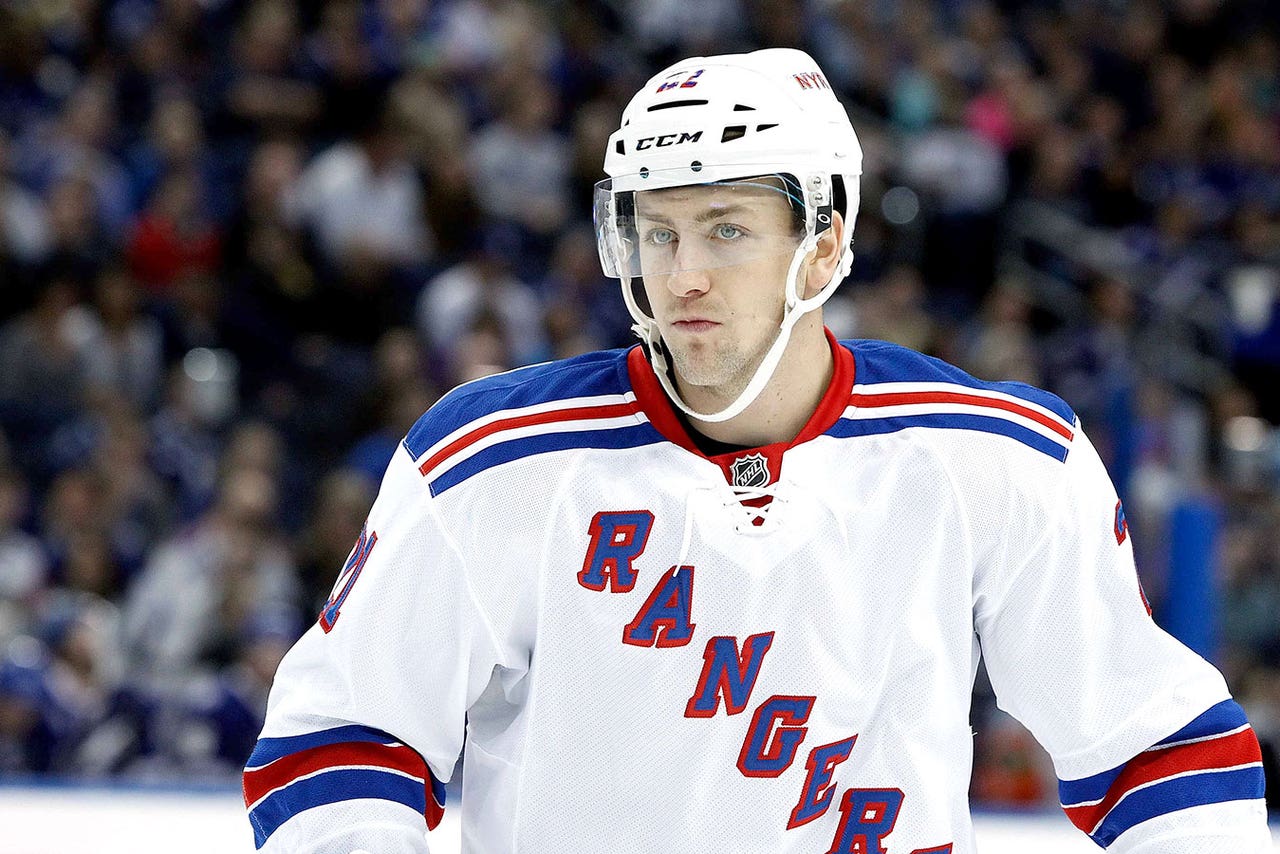 Derek Stepan was in a pretty good mood on a conference call with the media, and why wouldn't he be? After all, Stepan had just agreed to a six-year, $39 million contract with the Rangers just hours before the two sides were supposed to head to arbitration. 
The contract will ensure Stepan a paycheck until he is 31 years old, and the 25-year-old certainly seemed to appreciate the importance of that type of security at this stage in his career. 
"We're talking, essentially for me, a life-changing contract," Stepan told reporters. "We wanted to make sure that both sides were happy . . . There wasn't any bad blood."
It could have been difficult for the Rangers to sign Stepan to a short-term deal after he just completed what was essentially a two-year bridge contract. The center did his part on the ice as well, posting over 50 points in each of the last two seasons. He also served as an alternate captain for the Rangers.
And while the deal took until the 11th hour to come together, Stepan said the process was much smoother this time than it was with the previous two-year deal.
"Last time we were a little further apart to begin with," Stepan told reporters. "Both sides knew when this was going to end and knew where this was going to end up. It was a lot easier and a lot smoother [this time], that's for sure."
(h/t Newsday)
---
---