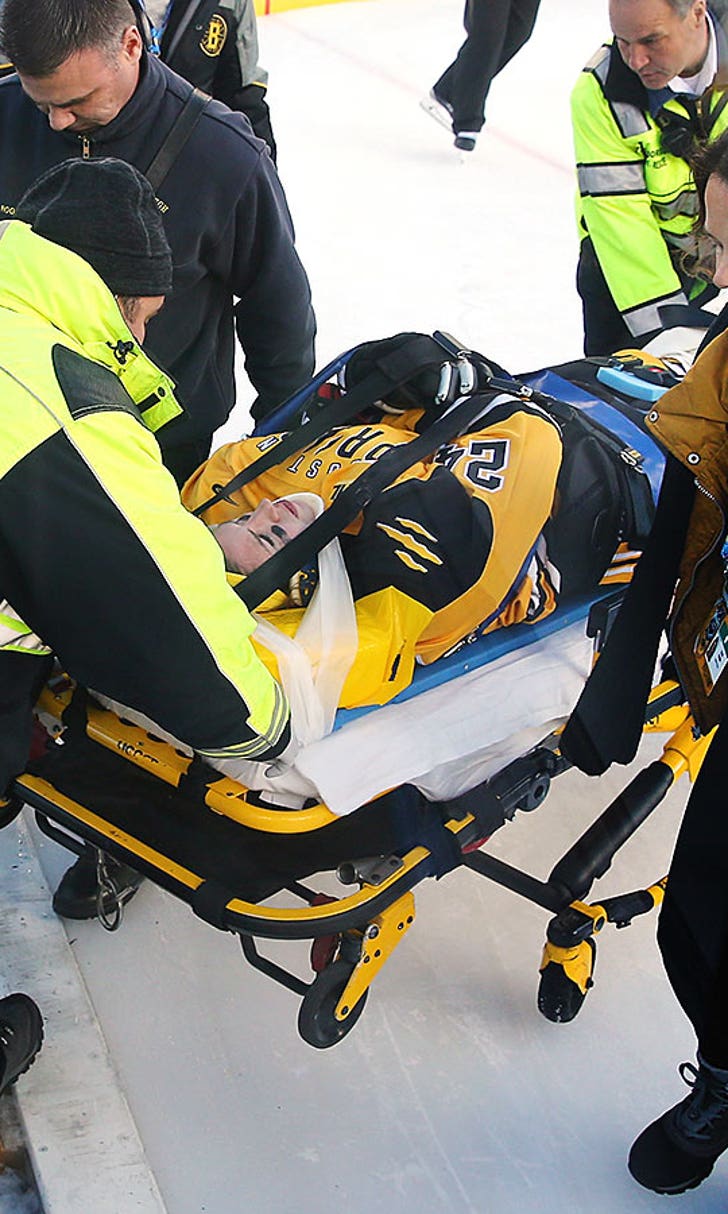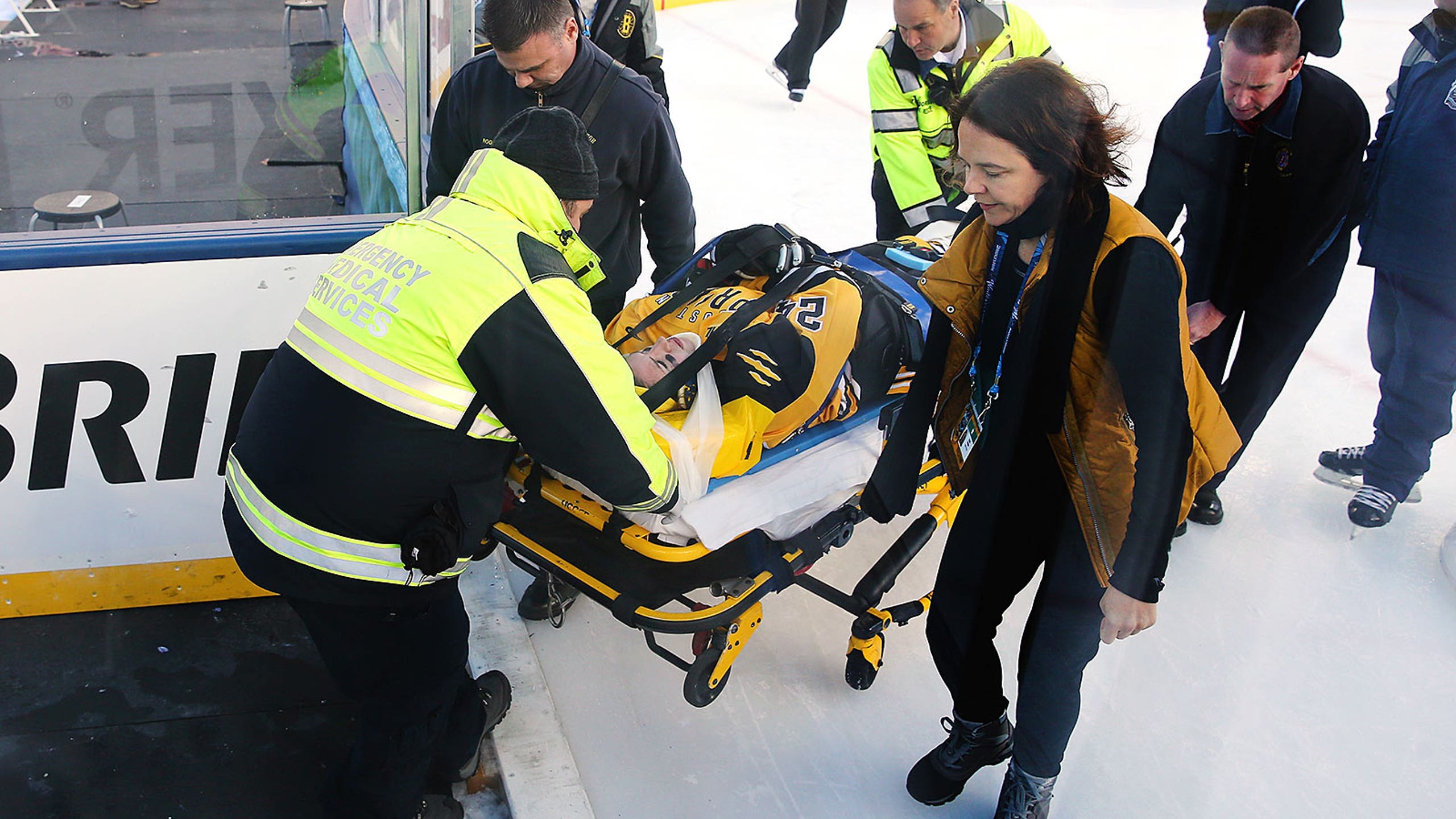 Denna Laing finds her voice 11 days after severe spinal cord injury
BY foxsports • January 11, 2016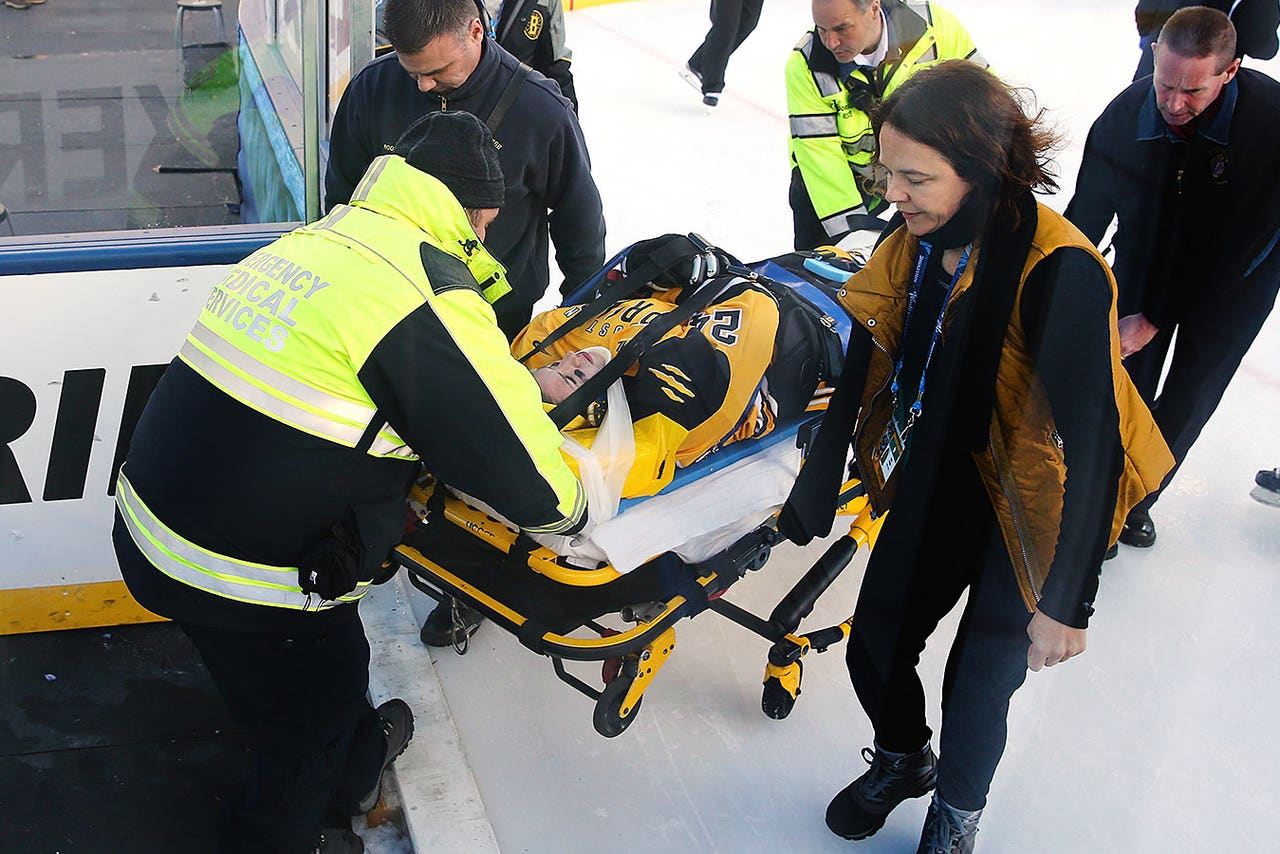 On Sunday, 10 days after Boston Pride forward Denna Laing was hospitalized with a severe spinal injury that left her with minimal movement in her arms and no feeling below her chest, the 24-year-old took to Facebook to tell the thousands now following her story that she was ready to take on the challenges presented by her injury.
"For a long time I have been looking for a new challenge,'' she wrote on The Denna Laing Team Facebook page. ''Even though I was not expecting it be this, here we go."
On Monday, Laing took to Twitter to share one of her first steps in her journey to recover: talking. 
Laing broke multiple vertebrae and suffered a severe spinal cord injury when she tripped on a stick and crashed head-first into the boards in the first period of the Women's Winter Classic on New Year's Eve. She has been unable to speak since undergoing emergency surgery immediately after arriving at Massachusetts General Hospital that day, but Laing recently had a tracheostomy performed which would both help her breathe while also allowing her to speak. Family members reported in a Facebook update on Sunday that, although it was difficult to see Laing in such a fragile state, "she remains positive and strong, which helps us through this difficult time."
Laing's smile in her Twitter post Monday and her small yet strong voice proclaiming "I'm back" is public proof of that positivity and strength, and it is a welcome sight to the scores of people who have been following her story.
Laing's story has spread beyond the hockey world, as she recently received well wishes on Twitter from former presidential candidate Mitt Romney and actor Mark Wahlberg.
Laing and her family continue to update the public on her progress both on Twitter and Facebook, and they continue to accept donations toward her medical fund on DennaLaing.org.
---
---