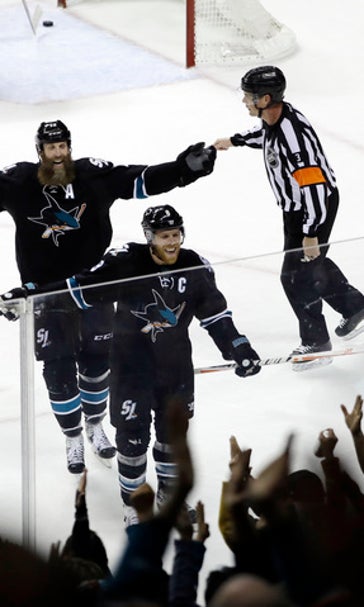 Deep playoff runs not hurting Penguins, Sharks and Blues
November 30, 2016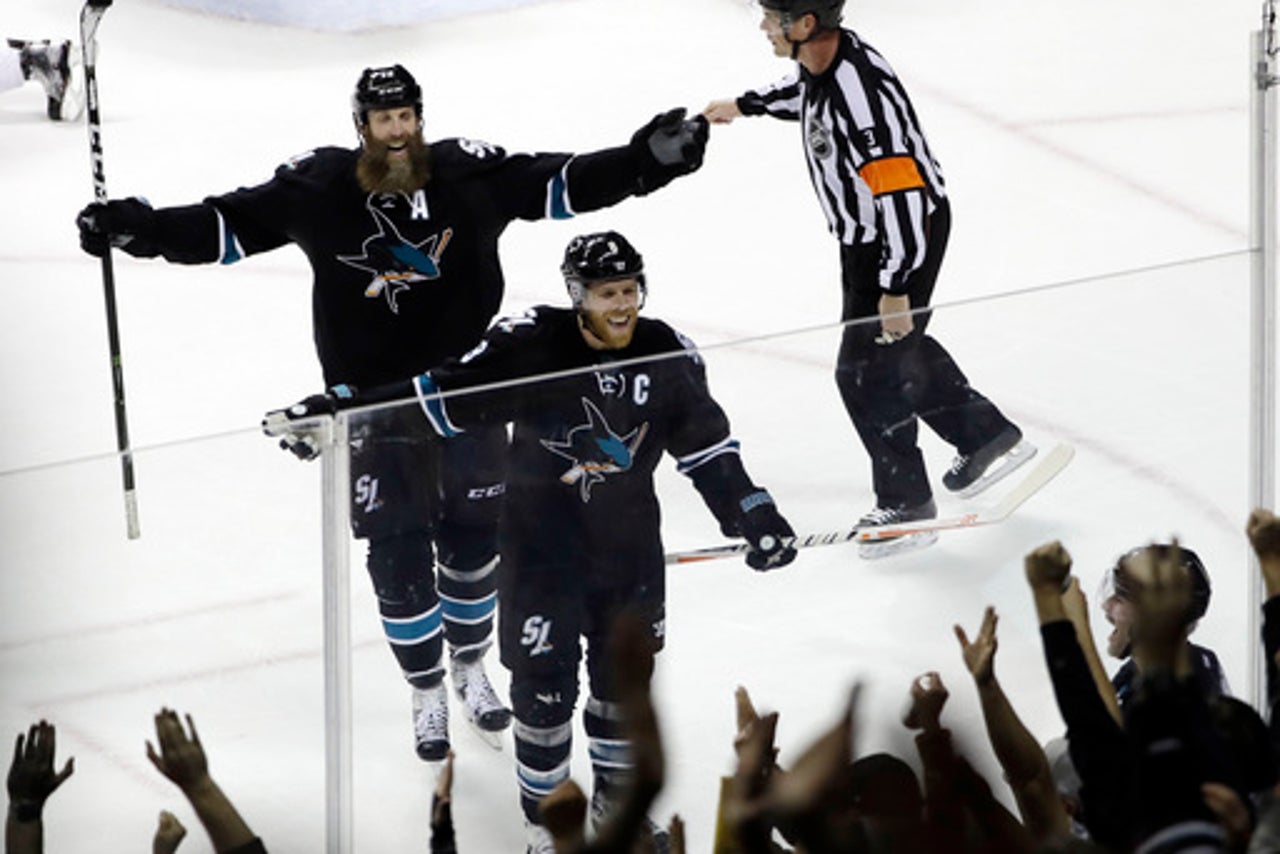 In the opening days of training camp, Eric Fehr could sense that the Pittsburgh Penguins hadn't had much rest since winning the Stanley Cup in mid-June.
That fatigue affected the runner-up San Jose Sharks more than it did the Penguins early on. But both teams are again among the best in the NHL at the quarter mark of the regular season.
So much for the Stanley Cup hangover.
''There's challenges that come with playing late into last year, but I think kind of the belief and trust and what we need to do and understanding our roles, that part of it's there,'' Pittsburgh captain Sidney Crosby said. ''When you talk about teams that kind of go through that, sometimes it's fatigue, other times it's maybe your mindset.''
Fehr said the Penguins' mindset is ''hungry,'' though unsatisfied is perhaps a better word.
The Penguins had the fourth-most points in the league through Monday, but they're not terribly happy with parts of their game, including balancing the workload of goaltenders Matt Murray and Marc-Andre Fleury. Carl Hagelin, who was on the 2014 Eastern Conference champion New York Rangers team that started the next season 10-8-4, said the good start by Pittsburgh was due to carving out wins even when the level of play wasn't championship caliber.
''It happens a lot: You go deep in the playoffs and you kind of have a slow start,'' Hagelin said. ''For those first 10 games when we weren't playing great but we found a way to get points, I think that's key, especially coming back from winning the Stanley Cup and a lot of people are saying it's hard to get points early.''
The Tampa Bay Lightning were excelling before Steven Stamkos tore the meniscus in his right knee, an injury that will cost him four to six months. Tampa Bay has dropped three in a row, but coach Jon Cooper recently said his team was prepared for life without Stamkos from when the star forward broke his leg in 2014 and missed time last season with a blood clot.
''I know that feeling three years ago when Stammer went down, we were kind of a rattled group and it took us a little while to find our way,'' Cooper said. ''I think the shock value is not as tough as it may have been in the past.''
Continuity has helped the Penguins and Sharks, even though San Jose has been streaky. Coach Peter DeBoer said his team's ''formula'' is being hard to play against with good goaltending and timely offense, and unsurprisingly defenseman Brett Burns, captain Joe Pavelski, Joe Thornton and Logan Couture have led that charge.
The Blues traded goalie Brian Elliott to Calgary and lost captain David Backes and right winger Troy Brouwer in free agency but haven't floundered despite some inconsistency.
''We've had a lot of ups and downs already this year and hopefully as the season goes on we'll be able to manage the roller coaster ride a little bit better,'' forward Kyle Brodziak said. ''When we're playing well, we can play with anyone in the league.''
FAST CATS
The ''philosophical divide'' that led to the Florida Panthers firing Gerard Gallant also means they'll play much differently under interim coach/GM Tom Rowe, who preaches a faster pace.
''This team is built for speed and skill,'' Rowe said. ''All you have to do is watch what Pittsburgh did last year - the way they played and the way they attacked the puck and the way they made every step of the opponent difficult by pressuring is how we want to play. It's a fun way to play, the players like playing that way and that's what the fans want to watch.''
GOALIE SURPRISES
Carolina's Michael Leighton on Sunday won his first NHL game since Dec. 30, 2010, in his first start since Jan. 27, 2013. Another journeyman, 30-year-old Flames netminder Chad Johnson, is 5-2-0 with a 1.72 goals-against average and .942 save percentage in his past seven starts.
''I think it's just my game has grown from when I first came in the league to where it is now,'' Johnson said. ''It just comes down to opportunity. When you play more, people I guess recognize it a little bit more and pay attention a little bit more.''
STREAKING
The Columbus Blue Jackets are 8-1-1 in their last 10 home games after beating the Lightning 5-1 on Tuesday.
SLUMPING
The New York Islanders have won just three of their past 10 games. GM Garth Snow has given coach Jack Capuano the so-called vote of confidence.
LEADERS (through Monday)
Goals, Sidney Crosby (Pittsburgh), 15; Assists, Connor McDavid (Edmonton), 19; Points, McDavid, 29; Goals-against average, Andrei Vasilevskiy (Tampa Bay), 1.50; Save percentage, Carey Price (Montreal), 0.946.
GAME OF THE WEEK
Jonathan Toews could be back from an upper-body injury as the Chicago Blackhawks visit the Philadelphia Flyers on Saturday afternoon.
---
Follow Hockey Writer Stephen Whyno on Twitter at http://www.twitter.com/SWhyno .
---
---