Antoine Roussel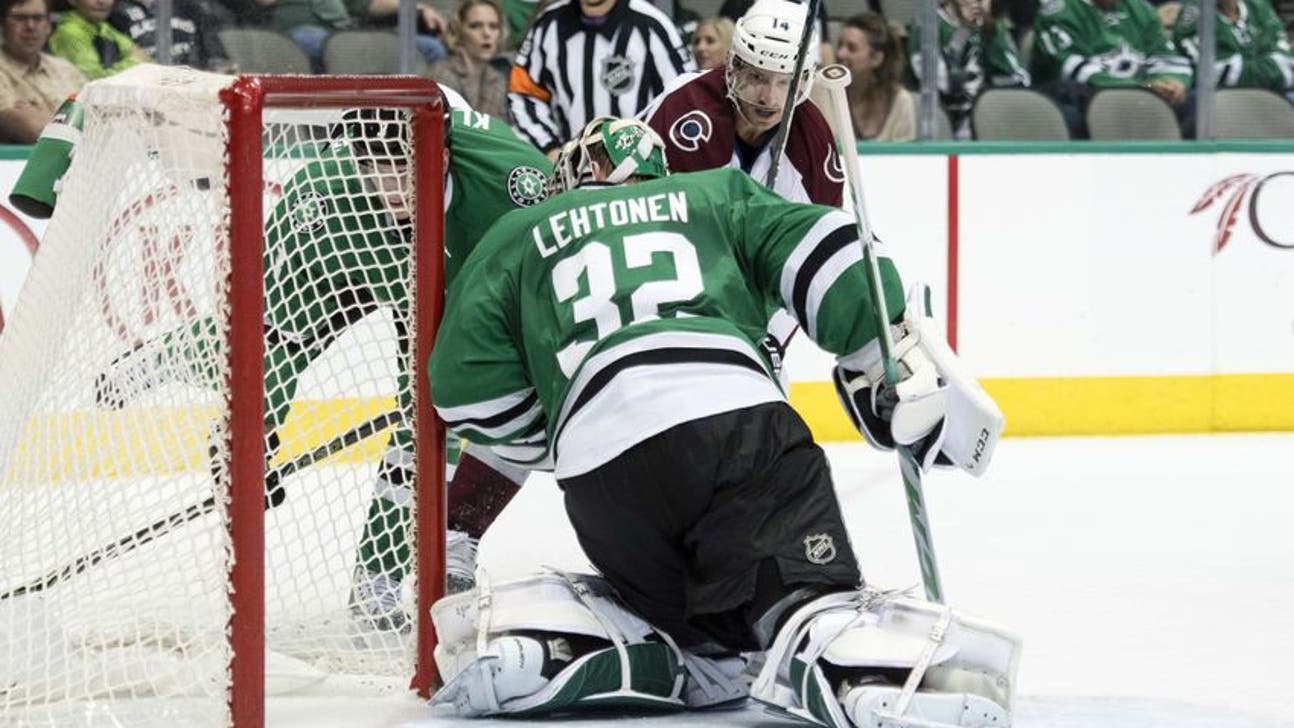 Antoine Roussel
Dallas Stars Will Try For Year-Long Redemption Against Avalanche
Updated
Mar. 5, 2020 2:11 a.m. ET

Fansided, Micaela Hamid/FanSided via Blackout Dallas
The Dallas Stars can close out a less than expectation-meeting year on a high note with the promise of a better one ahead, and it all hangs on the verdict of their tilt tonight against the Avalanche.
The Dallas Stars will face off against the Colorado Avalanche tonight at 7:30 pm CT. And with Fox Sports Southwest (FSSW), and 1310 AM/ 96.7FM The Ticket, you won't have to miss a moment of it.
Records and Scores
The Dallas Stars are 15-14-7, hardly where they thought they'd be at the turn of this new year. However, with an overtime win against the Kings and then another victory over the Coyotes on son Tuesday, the Stars have earned their first consecutive wins of the year since the beginning of November. While extending this streak to three would be great, it would also be a strong motivating factor, as this is the first of a three game homestand for the Stars.
The Colorado Avalanche have a 12-21-1 record, but are a team that has seemed historicallly to be a bit of kryptonite for the Stars in their own barn. But the Avalanche haven't won on home ice almost as long as the Stars had been waiting for a win streak. With Tuesday's 6-3 home loss to Calgary, the Avalanche will be looking to redeem that record with road wins,which are all that is currently sustaining their record.
stars
Blackout Dallas 8hDallas Stars' Cody Eakin's Return from Suspension is Important
More headlines around FanSided:
1 d - Dallas Stars Have Golden Opportunity To Close Out 20161 d - Dallas Stars Center Devin Shore Sees Wild Year Wind Down1 d - Dallas Stars Begin Winning Streak for Second Time this Season2d - Dallas Stars Meeting Back Up With Alex Goligoski For First Time2d - Dallas Stars Return from Christmas Break, Head to ArizonaMore News at Blackout Dallas

Storylines
Season series
The Stars and Avalanche have played out three of the scheduled five meetings for this season. Although in the past the Stars have had a hard time cracking Colorado when visiting their turf, the Stars have fared better this season with a 2-1-0 record against their opponent.
Now with a chance to take them on in the AAC, the Stars will be able to use to their advantage not only the higher level of play they seem to have achieved as of late, but also some of the Avalanche's season shortcomings.
Season shortcomings
Although the Stars have sported some less than impressive stats and percentages this season, they seem to be in a place where things are looking up, with a 10-5-3 home record and the best league save percentage for five-on-five play: 236 saves on 246 shots.
The Avalanche are still looking for their redemption. Although they are being carried by road wins, their road record is 8-9-0 , and they are 5-10-5 against the Central Division. They are also typically not high-scoring, sitting at 30th place in the league for GF, with 2.06 per game. Their GA is substantially higher, at 3.26 per game.
This could be a great set-up for the Stars, who seem to be getting some scoring power back right at the height of their goaltending reliability.
Ones to watch
Although it's highly likely that the Stars will come out swinging, there are always a few names that have the potential to stand out a bit more. Cody Eakin, of course, has served the full duration of his suspension and will be eligible to return. Tyler Seguin, as the Stars' points leader with 34 to his name, will be a core player and playmaker, as always.
As the Stars build momentum, though, it opens up the gate for other players to shine as well. Esa Lindell had the overtime winner against the Kings, and that could roll over into another impressive effort to end out the year from him. Expect Spezza, Benn, and your usual scoring defensemen to all chip in and be trying to find the back of the net with this special streak at risk.
For Colorado, Nathan MacKinnon is the points leader with 25 under his belt. Although the Avalanche has not been high-scoring up to this point, keep in mind the effect the Stars have had in the past on struggling teams.
Either the Stars will surmount incredible odds and win against well-seated teams, or let lesser teams excessively score their way to victory. Keys for keeping this from happening tonight will be continued strong play on the part of the goaltender and a tough mentality that promotes motivation.
Special team triumphs
Jason Spezza, Jamie Benn, and John Klingberg were the scorers in the Stars' win over the Coyotes, two of those goals coming from a special teams effort. Ruff noted that the first game after a break is unpredictable, in that you never know how the players are going to come back and perform.
However, the Stars rose to that challenge, especially in the area of special teams. Spezza's goal was shorthanded, and Benn scored the Stars' PPG. Not only was it great to see the Stars' special teams so honed fresh off a break, but it was nice to see players fitting back into those leadership roles that the Stars have so desperately needed filled.
After the Stars' recent special teams victories and their increasingly good record when it comes to five-on-five play, it seems they are poised to take on just about anything. Let's hope that holds as they face the oncoming new year.
Injury Report
The Dallas Stars will do without Antoine Roussel (upper body) and Patrick Sharp (concussion), who are both day to day, while Mattias Janmark (knee) and Ales Hemsky (groin) are still on IR.
The Colorado Avalanche have Erik Johnson (leg) on IR, and Semyon Varlamov (groin) will stay at home for this one.
Projected Lines
Dallas Stars
Jamie Benn – Tyler Seguin – Jason Spezza
Curtis McKenzie – Radek Faksa – Brett Ritchie
Lauri Korpikoski – Cody Eakin – Patrick Eaves
Jiri Hudler – Devin Shore – Adam Cracknell
Esa Lindell – John Klingberg
Colorado Avalanche
Gabriel Landeskog – Nathan MacKinnon – Mikko Rantanen
Mikhail Grigorenko – Matt Duchene – Rene Bourque
Blake Comeau – John Mitchell – Jarome Iginla
Andreas Martinsen – Carl Soderberg – Cody McLeod
Patrick Wiercioch – Nikita Zadorov
Francois Beauchemin – Eric Gelinas
Spencer Martin
Predictions
3-2 has been a pretty popular winning score with the Stars recently, but I think they can do better than that tonight. With their momentum rolling and their confidence high, the Stars will take advantage of the Avalanche's scoring and defensive weaknesses and push past in this one with a 4-1 decision.
More from Blackout Dallas
This article originally appeared on
---
---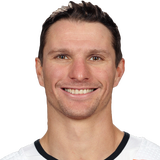 Get more from Antoine Roussel
Follow your favorites to get information about games, news and more
---