National Hockey League
National Hockey League
Conacher scores 2 as Sabres beat Oilers 3-1
Published
Mar. 21, 2014 1:08 a.m. ET

EDMONTON, Alberta (AP) The Edmonton Oilers managed to accomplish something few teams have been able to do this season: make the Buffalo Sabres look good.
Cory Conacher had two goals and an assist to lead Buffalo in a 3-1 victory over Edmonton on Thursday night, snapping the Sabres' seven-game losing streak.
Drew Stafford also scored for Buffalo (20-42-8), which had been outscored 21-6 during its skid.
''It was huge,'' Stafford said. ''The way that this year has gone and the challenges we have gone through, we will take any win at this point, regardless of who it is against. That was one of our more complete efforts.
''We had some discipline issues, but had a great (penalty kill). We also had more than one goal, which is big. Getting a 3-1 lead, I'm not sure I can remember the last time we had a comfortable lead like that where we could lock in our system and take over the game.''
Sabres coach Ted Nolan said his team earned the two points as they ran their road record to just 8-22-3.
''It is good to finally play a half-decent game,'' Nolan said. ''When you lose, you get what you deserve, and we have been getting what we deserved. We weren't playing very well, but tonight we got what we deserved.''
Conacher scored his first goal with the Sabres since being claimed on waivers from Ottawa at the trade deadline, and it was his first goal overall since Dec. 28.
''It was refreshing,'' he said. ''I've already had to get the monkey off my back once before this year, and it feels like it came off again tonight. Maybe this was the game I needed to open the flood gates a bit. The most important part was getting the win, though.''
Taylor Hall had Edmonton's goal as it ended a two-game win streak in a matchup of teams with the worst records in the NHL. The Oilers (25-37-9) dropped to 10-5-3 in their last 18 games, and are 11 points ahead of the Sabres.
''You look at some games on the schedule and you think, oh, it's going to be an easy night, but I've learned in this league that anything can happen,'' Hall said. ''Whether you're playing the St Louis Blues or Buffalo, you have to come in with the same mind-set.
''It doesn't matter what place they're in or anything, every game is hard and just because we lost to the team behind us doesn't mean we're going to come to the rink and sulk tomorrow. As long as the work ethic is there and the battle and the compete ... as long as we have that, we're proud.''
Edmonton had numerous chances on the power play late in the first period before Justin Schultz and Hall connected for a man-advantage goal on Buffalo goalie Matt Hacket, who was making his first start of the season for the Sabres.
Conacher tied the score near the midpoint of the second period and then put them ahead early in the third.
Little happened for the bulk of the first period, save for a spirited scrap between Edmonton's Luke Gazdic and Buffalo's Zenon Konopka.
Schultz made a quick pass to Hall in the center of the right faceoff circle and he sent a one-timer past Hacket with 2 minutes left in the opening period for his 24th goal of the season.
The Sabres tied it with a power-play goal of their own just before the midway point of the second period as Conacher was able to tip Jamie McBain's point shot past Oilers goalie Ben Scrivens.
Buffalo took a 2-1 lead 1:09 into the third period as a soft Schultz clearing attempt was intercepted by Torrey Mitchell and his shot on net was once again tipped past Scrivens by Conacher for his second of the game and sixth of the season.
The Sabres took a two-goal lead five minutes into the third as Scrivens was down and out on a rebound that came back to Stafford, who scored his fifth goal in the last seven games.
NOTES: It was the second of two meetings between the Oilers and Sabres this season. Edmonton won the first game 3-2 on Feb. 3. ... In their seven losses before facing the Oilers, only two Sabres players had goals - Drew Stafford (four) and Tyler Ennis (two). ... Hacket, recalled form Rochester of the AHL, became the fourth goalie used by Buffalo in the last five games. ... Both teams were fairly banged up for the game. Notable absences for the Oilers included forwards Jordan Eberle (knee) and Nail Yakupov (ankle), while the Sabres were without defensemen Tyler Myers (elbow) and Alexander Sulzer (upper body) and forwards Chris Stewart (ankle) and Zemgus Girgensons (lower body).
---
---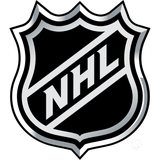 Get more from National Hockey League
Follow your favorites to get information about games, news and more
---