Artem Anisimov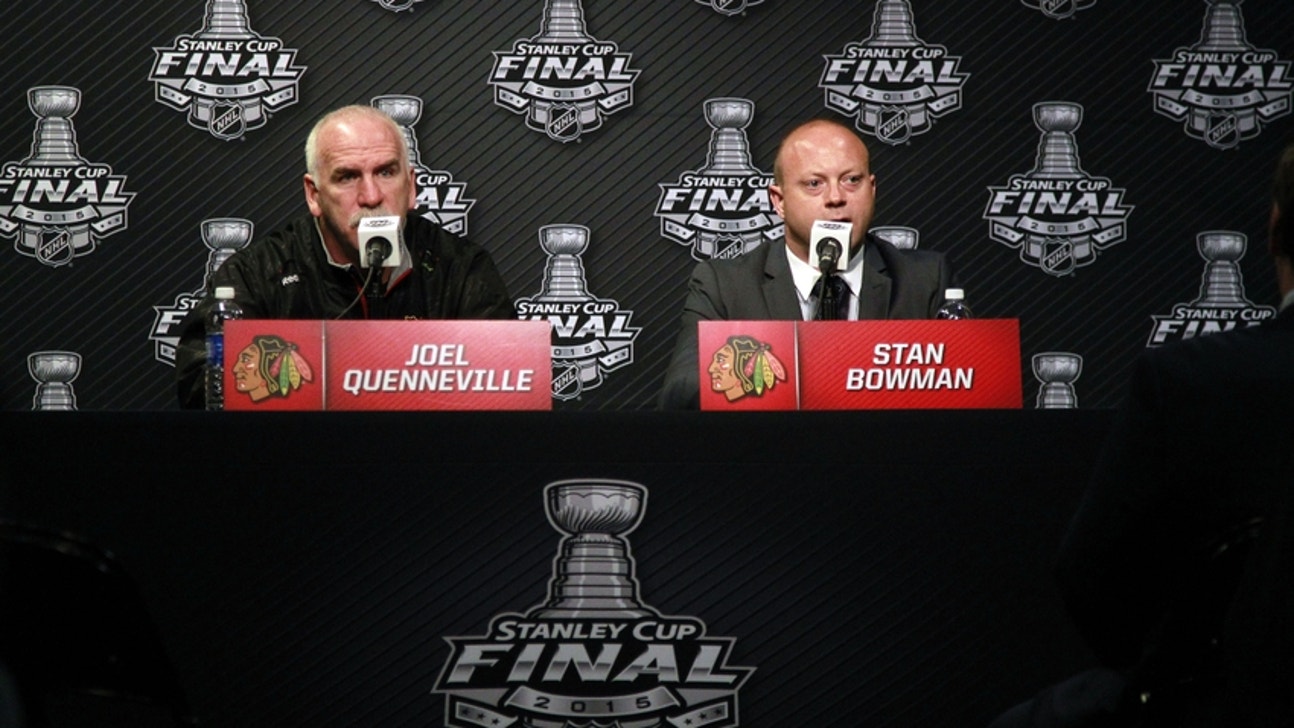 Artem Anisimov
Chicago Blackhawks' Artemi Panarin Re-Signing's 3 Positives
Updated
Mar. 5, 2020 12:43 a.m. ET

Fansided, Colin Likas/FanSided via Blackhawk Up
Jan 26, 2016; Raleigh, NC, USA; Chicago Blackhawks forward Artemi Panarin (72) looks on against the Carolina Hurricanes at PNC Arena. The Carolina Hurricanes defeated the Chicago Blackhawks 5-0. Mandatory Credit: James Guillory-USA TODAY Sports
It's hard not to feel good about the Chicago Blackhawks re-signing Artemi Panarin, even to a short-term deal
Yesterday afternoon, the Chicago Blackhawks dropped a really important bombshell, announcing they had come to an agreement with star forward Artemi Panarin on a two-year contract extension.
The deal is essentially one of bridge nature, two years at $6 million per season. It's a hefty cost, but I think more fans were and still are surprised Panarin didn't wait out for a longer-term deal. No matter what was said behind the scenes to get to this point, the Blackhawks officially have Panarin for at least two more years.
Of course, there's plenty of different ways to view this deal. Today, I'm going to take a look at three positive takeaways from Panarin sticking in the Windy City for at least a little while longer.
No. 3: It puts an end to surrendering to the salary cap
Chicago Blackhawks general manager Stan Bowman had, of late, been beaten down pretty handily by the salary cap. The Blackhawks' noticeable struggles to stay beneath the cap, no matter the number it landed at, were easy offseason chat fodder.
After Bowman had to say goodbye to Brandon Saad due to his contract demands in 2015, and after he had to give up very early on Teuvo Teravainen earlier this season, Bowman decided he'd take a stand with Panarin.
Sure, there are going to be issues getting the Blackhawks under the cap for 2017-18. But Bowman didn't want to make it three straight promising young forwards he had to dump to other teams over money concerns.
He's now set a standard wherein, if you're a young guy who plays well, you do have a chance to stick in Chicago instead of being shipped to a team whose Stanley Cup aspirations might not be so great.
Dec 17, 2015; Chicago, IL, USA; Chicago Blackhawks left wing Artemi Panarin (72) celebrates with teammates center Artem Anisimov (15) and right wing Patrick Kane (88) after scoring against the Edmonton Oilers during the third period at United Center. The Blackhawks won 4-0. Mandatory Credit: Kamil Krzaczynski-USA TODAY Sports
No. 2: It gives the Blackhawks a long-term potent scoring line
The Blackhawks forwards have been quite a bit jumbled since they won the Stanley Cup in 2015. Coach Joel Quenneville has been working hard to find a blender combination that produces consistent winning.
One line, however, has worked from the get-go. Q went with Panarin-Artem Anisimov–Patrick Kane pretty early in the 2015-16 season, and that line has spent a ton of time together since.
It's been the Blackhawks' best offensive line by far. Last season, the trio combined for a crazy 225 points, carrying the Hart Trophy and Calder Trophy winners. So far this season, the group has notched an even 100 points.
While those three haven't always played together since the start of the 2015-16 season, it's been a pretty consistent grouping. And it has carried the Blackhawks through large stretches since.
Hopefully the Blackhawks are able to get some more consistent, offensively capable lines to help shoulder the load moving forward. But even if they aren't, at least there's going to be one line for this year and two more years after (barring Anisimov being lost to the Vegas draft) that will give Chicago's offense a major push.
No. 1: It sets a Stanley Cup window
No one likes hearing that their team's window for winning a championship may be shutting. There's always ways to keep that window open longer. The Blackhawks have done that by inking Panarin for at least two more years.
Now, there's no saying after Panarin's extension ends that the Blackhawks will just drop to the bottom of the entire league. But with guys like Kane, Jonathan Toews, Duncan Keith, Brent Seabrook, Niklas Hjalmarsson and Corey Crawford all getting close to or already surpassing 30 years in age (not to mention Marian Hossa's eventual retirement), it makes the Blackhawks' current Stanley Cup window pretty clear.
Bowman is setting Chicago up to take a few more runs at the Cup before things potentially become wonky. Before contracts start to end, before players potentially leave, before guys get past their peak playing shape.
Sure, someone big might have to be pitched overboard to fit Panarin under the cap next season and field a team capable of making a Cup Final, but Bowman is still making it crystal clear: this season and the two after it are prime time to add to the hardware haul.
I see this as a positive, not a negative. It should motivate the Blackhawks to be better, no matter how well they're playing at a given time. It should give them a constant championship drive — more so than what they already have.
These next few years will be interesting, to say the least. And it starts with the rest of this season and the following offseason.
More from Blackhawk Up
This article originally appeared on
---
---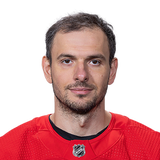 Get more from Artem Anisimov
Follow your favorites to get information about games, news and more
---