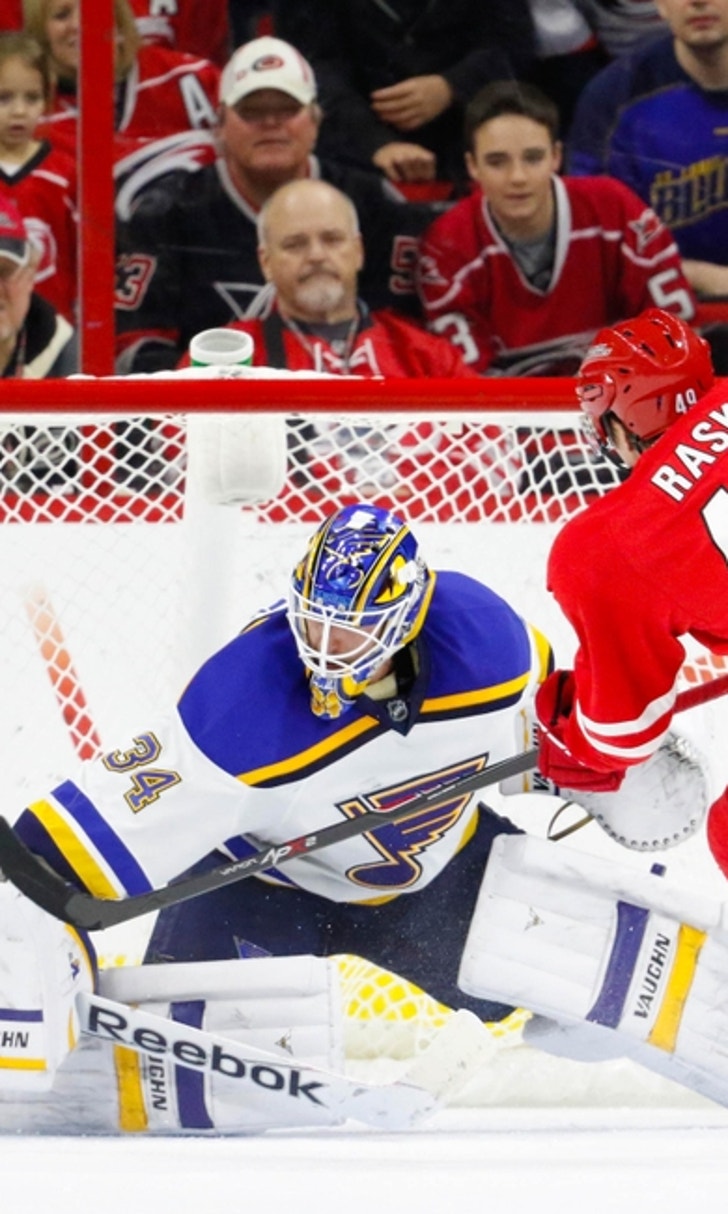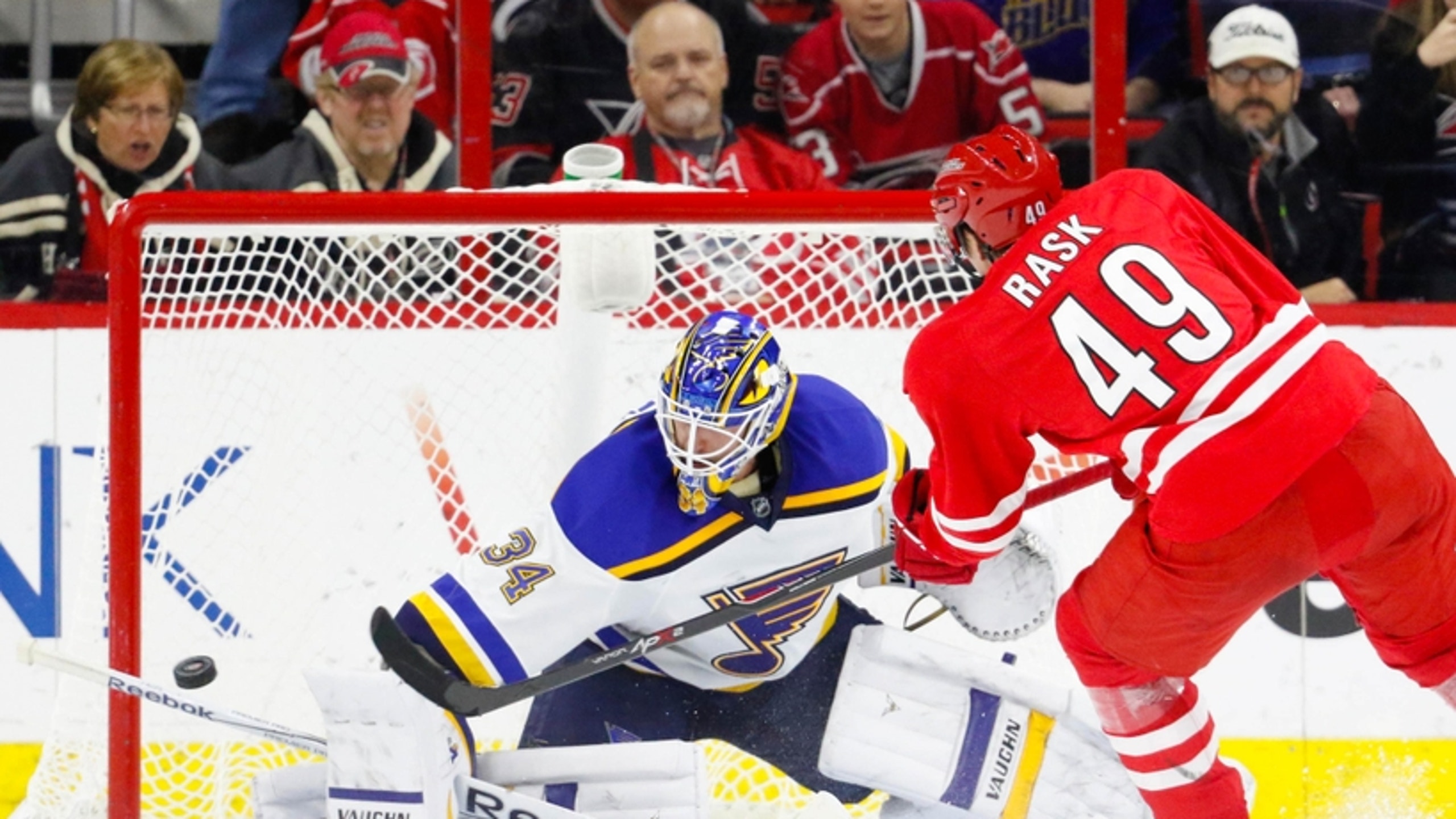 Carolina Hurricanes Stat Review: St. Louis Sings the Blues
BY Fansided and Matthew Barlowe/FanSided via Cardiac Cane • June 30, 2017
Needing a win tonight to keep playoff hopes alive, Carolina Hurricanes grab an important victory on the road against the St. Louis Blues
The St. Louis Blues fresh off a win against the Chicago Blackhawks in the Winter Classic looked to be a formidable foe for the Carolina Hurricanes tonight and they were.  Even though the Hurricanes took the lead early, St. Louis quickly answered and would take the lead themselves before Carolina scored two unanswered goals to take the lead for the final time.  Derek Ryan would salt it away with an empty-netter and the Hurricanes won with the final score of 4-2.  With the Flyers resting, Carolina moved up two points.  This puts them four points behind Philadelphia with two games in hand and puts the pressure on the Flyers to perform.  So enough of the future lets move on to the past and take a look at the Graphicanes' charts.
Apply to Cardiac Cane.
Start your application process by filling out the fields below
Shots and Shots on Goal
Overall things were really about even between these two teams.  And that's no surprise because it was a fairly entertaining game to watch especially given the snoozefest that was the New Jersey Devils.  Again I am continuing my crusade to rename Corsi to just Shots and what was Shots to Shots on Goal.  I think it makes things just easier to think about.  Instead of having to explain what Corsi is one can just say shots.  It's the same philosophy from Basketball and Soccer.  They still call it a shot whether it's on net or it goes over the crossbar and I'm going to bring that philosophy to these articles and it will be demonstrated in the graphs below as well.
Shot Differential
After a string of decent showings, Ryan Murphy turned in a bad game.  Everybody does it and I still don't think he's worse than Tennyson especially in regards to the offense he brings to the table.  However, the fact he did it right after I wrote an article praising him makes me think he just did it to spite me.  Man Justin Faulk doesn't look like he missed a beat either.
Shots and Expected Goals Plots
Do you see what I see?  Yep that's waiver wire pick up Ty Rattie putting some good offensive numbers in his first game with the Carolina Hurricanes.  Playing with Skinner does help a lot, but it's nice seeing him come out the gate strong.  There were several plays it looked like he could score but just couldn't get it to go.  Bear with me if you've heard this before, Jaccob Slavin and Brett Pesce played great tonight.  Although Tarasenko did cone Pesce once pretty badly, Tarasenko is good enough to do that to any defenseman in the league and the next time he tried to do it Pesce defended it expertly.  Overall a great showing from the Canes and the results to show for it unlike the Devils game where they dominated and got nothing.
More from Cardiac Cane
This article originally appeared on
---
---