Capitals-Blue Jackets Preview
BY foxsports • January 18, 2016
Braden Holtby's presence in net more often than not has assured the high-scoring Washington Capitals they can keep pace with anyone even if the offense has a tough night.
Holtby hasn't been himself lately, but now his teammates are doing their best to pick him up.
It's unclear if Holtby will be ready to go Tuesday night when Washington visits a Columbus Blue Jackets team also hoping to have its No. 1 goaltender in net.
Holtby leads the league with 29 wins and ranks among the leaders with a 1.99 goals-against average for the NHL-leading Capitals (34-8-3), whose 96 goals allowed are the fewest in the league. He went 23 consecutive starts without being charged with a regulation defeat, a streak that ended when he was pulled in the second period of Saturday's 4-1 loss at Buffalo.
The 26-year-old gave up two goals the following night against the New York Rangers before having to leave toward the end of the second with a bout of dehydration. Philipp Grubauer relieved him again and stopped all 11 shots he faced in a 5-2 victory.
''(Holtby) said that he was having a little trouble getting focused, and he didn't get hit or anything,'' coach Barry Trotz said. ''I think we've got it under control. He'll be good."
Trotz could choose to sit Holtby and go with Grubauer, but no decision has been announced. Grubauer's effort and Justin Williams' second career hat trick helped the Capitals improve to 10-0-1 following a loss.
Alex Ovechkin scored his 27th goal of the season on the power play and Evgeny Kuznetsov had three assists, giving him five along with two goals over his last four games.
''We're not used to losing, and we don't like it,'' Williams said. ''You throw a stinker in there and you want to redeem yourself, and luckily for us we were able to do it the next night.''
Williams scored and Holtby made 29 saves in a 2-1 win over Columbus on Oct. 30, but Jack Johnson and Brandon Saad scored two goals apiece on Holtby in the Blue Jackets' 5-4 shootout win Jan. 2.
Sergei Bobrovsky was in goal for that first meeting, but he hasn't played since Dec. 8 because of a groin injury. He dressed and backed up Joonas Korpisalo in Saturday's 2-1 victory over Colorado.
Coach John Tortorella said he's not sure if Bobrovsky will be ready for this matchup, but that if he is he will play. Bobrovsky is 4-3-3 with a 3.07 GAA in his career against the Capitals.
"He's our No. 1 guy," Tortorella said.
The Blue Jackets (17-25-4) beat Toronto 3-1 on Wednesday before the win over the Avalanche and are on the verge of matching their longest winning streak of the season. Johnson's goal with 1:07 remaining against Colorado bounced off an opponent's skate and broke the tie.
Brandon Dubinsky also scored for Columbus, which improved to 4-1-1 at home since Dec. 19.
''Feels good to have one of those go our way,'' Dubinsky said. ''Feels like it's been one of those years where we haven't had many bounces or calls. It's nice to get a bouncer like that, a seeing eye shot that finds the back of the net and get us a win.''
Captain Nick Foligno has missed four straight with an upper-body injury. Columbus hasn't announced a timetable for his return.
---
---
Seattle Kraken's roster will come to life with Wednesday's NHL expansion draft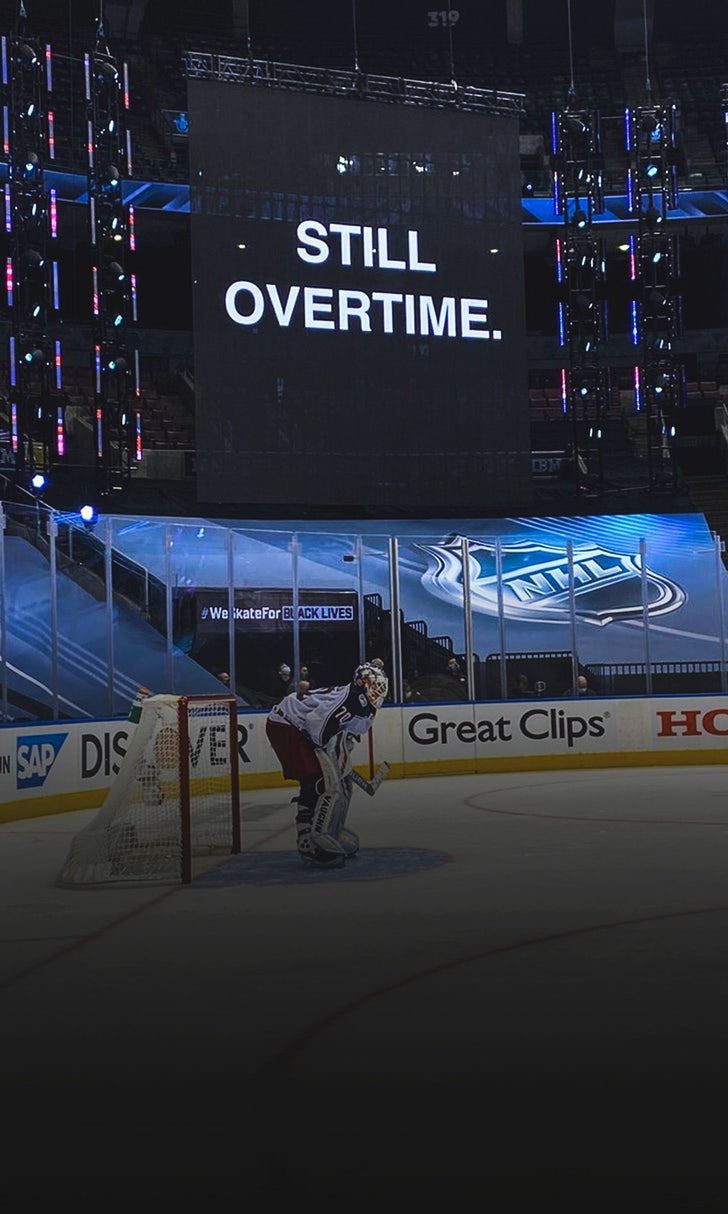 NHL's 5OT Thriller Leads To In-Game Jokes