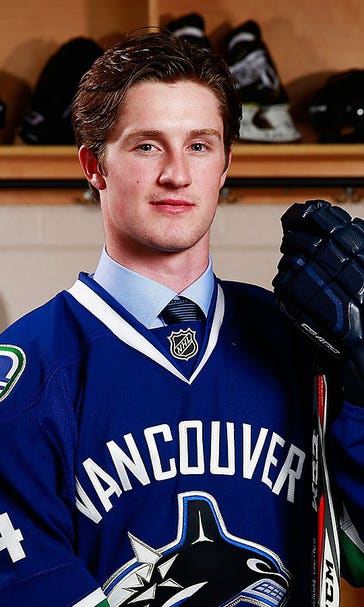 Canucks prospect McCann cautiously optimistic after rash of freak injuries
BY foxsports • September 2, 2015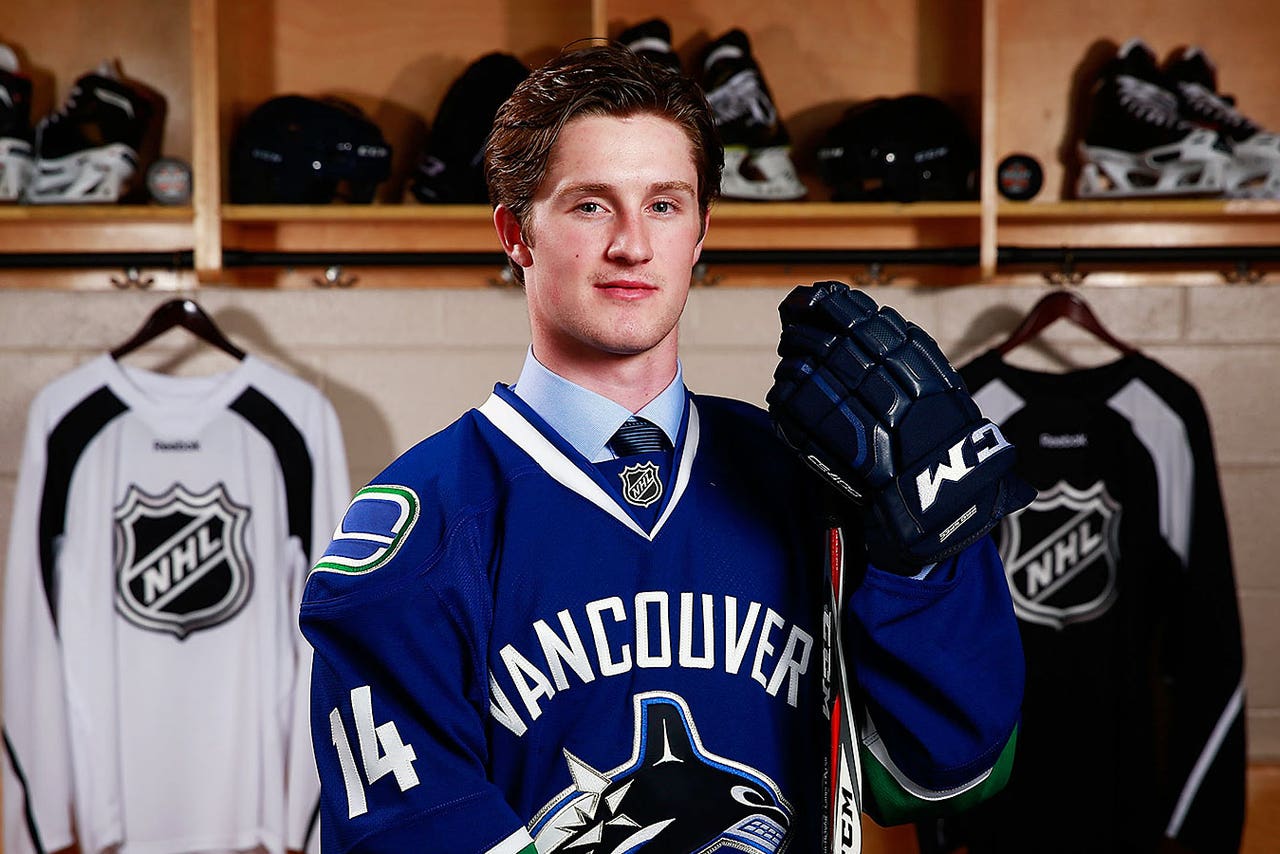 Canucks prospect Jared McCann is the victim of some bad luck. The 24th overall pick in the 2014 NHL Draft missed his chance to impress Vancouver last season when mononucleosis kept him out of the prospects tournament and Canucks training camp. Although he recorded 81 points in 56 games in junior last season, he was left off the World Junior roster by Hockey Canada.
Then, when he tried to show he belongs on the national team this summer by participating in the Hockey Canada summer showcase in August, McCann was knocked off the ice by a head shot at center ice. McCann suffered both head and shoulder injuries from the hit, jeopardizing his chances of playing in this year's prospect tournament and training camp. 
"I want to get out there and play with those guys," McCann told the Vancouver Province. "I missed it last year and it [stunk]."
McCann told the paper that he was cleared of his head injury, something doctors thought could be a concussion but McCann said he thinks was just whiplash. The one problem is the shoulder, an injury which is just a sprain but something that has been so painful at times that it made it difficult for McCann to move his arm.
The 19-year-old knows he cannot rush his recovery. He told The Province that he rushed back from mono last season and was not quite 100 percent all year long. But while he still has pain at times, McCann has progressed enough to skate and scrimmage with a handful of other Canucks.
Whether he will be well enough to play in the fall events he missed last year remains questionable. It's clear, however, that McCann will do just about anything to get back out there. 
"I'm tired of missing things," McCann said to The Province.
(h/t The Province)

---
---