Anaheim Ducks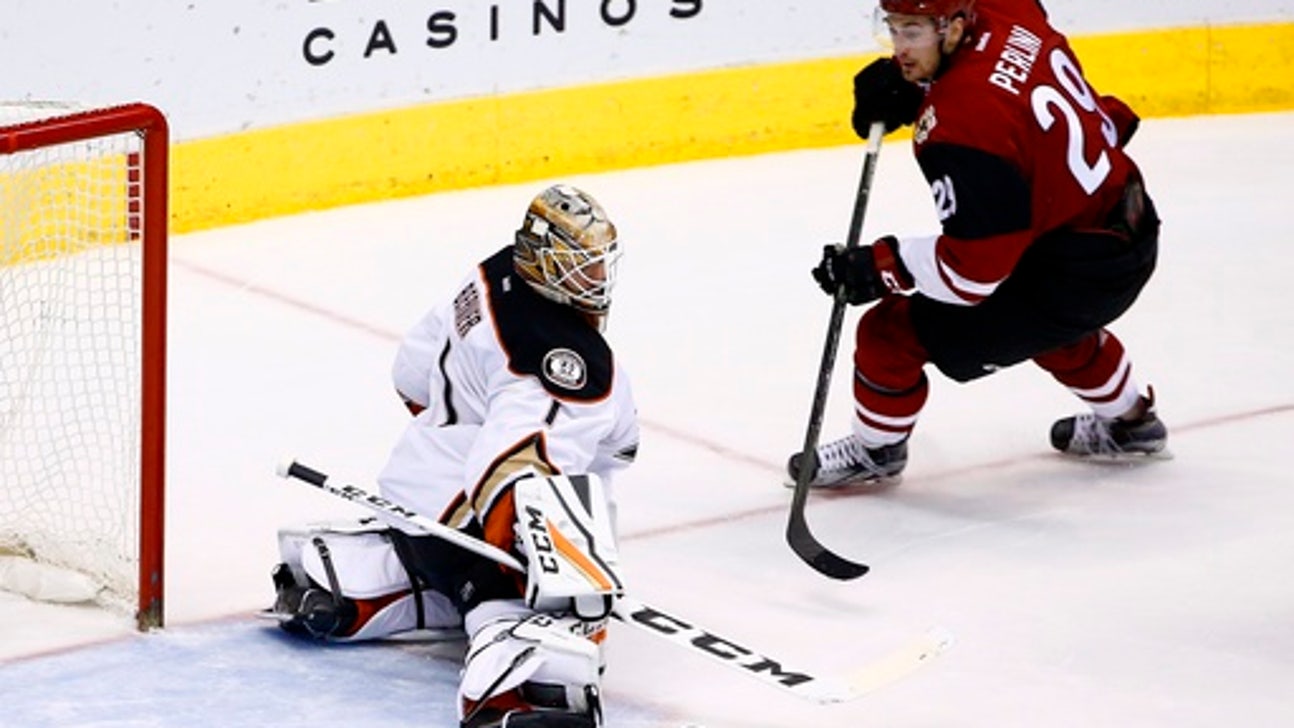 Anaheim Ducks
Bernier gets shutout, Ducks beat Coyotes 3-0 (Jan 14, 2017)
Updated
Mar. 5, 2020 12:46 a.m. ET

GLENDALE, Ariz. (AP) Jonathan Bernier shook off the rust and earned his first shutout of the season.
Bernier, starting in goal for the first time since Dec. 20, had 26 saves in the Anaheim Ducks' 3-0 victory over the Arizona Coyotes on Saturday night.
Hampus Lindholm, Nick Ritchie and Ryan Kesler scored in the Ducks' third straight victory and sixth in seven games.
Lindholm's second goal of the season came 5:49 into the opening period and Ritchie got his 10th just 35 seconds into the third.
Kesler's 18th goal went into an empty net with 21 seconds left.
The Coyotes struggled to get any consistent pressure on Anaheim's No. 2 goalie.
''We were staunch enough on the defensive side of it that our goalie wasn't called upon to make a bunch of 10-bell saves, but he did pitch a shutout,'' Ducks coach Randy Carlyle said. ''He hadn't played in a while and this strengthens our belief in the 1-A (John Gibson) and 1-B (Bernier) tandem that we have.''
Louis Domingue had 20 saves for the Coyotes, who outshot the Ducks 26-22.
The Pacific Division-leading Ducks needed a video review to clear the way for their first goal.
Lindholm's wrister appeared to bounce off the crossbar and play continued for a few seconds, but a review showed the puck hit the inside of the crossbar for a goal that made it 1-0.
Anaheim nursed that lead through two periods until the opening minute of the third.
The puck was cleared off the boards and careened back right in front of the Arizona net. Domingue came out of the net to try to get a stick on it, but Ritchie got there first and sent the puck between the goalie's legs to make it 2-0.
''I don't know if he (Domingue) missed it or what happened but I had it right in front of the net,'' Ritchie said. ''He wasn't really in position and I just shot it in. It was a lucky break and got us a two-goal lead.''
Domingue said it was one of many strange bounces the puck takes in Arizona's home arena.
''I thought it was going to go towards Oliver (Ekman-Larsson),'' he said, ''but unfortunately it went to the middle, and at that point it was just a reaction and no more stick to stop it. So it was a bad break because it would of been a much different game, for sure.''
Bernier made a few sprawling saves as the Coyotes took 11 shots on goal in the final period. The closest Arizona came to scoring was Michael Stone's slap shot that hit the post in the first period.
Bernier hadn't started a game since a 5-1 loss at Montreal on Dec. 20 and worked to stay sharp for whenever his next chance came.
''The only way you build (your teammates' confidence in you) is by working hard in practice and making saves on them,'' he said, ''and when you get your chance to go in, you know you're ready mentally because you worked hard and they know that you're ready to go.''
The Coyotes, coming off a 4-3 win over Winnipeg on Friday night, were shut out for the fourth time in their last 18 games. They came up empty on three power plays to one for Anaheim.
''Lots of try in our group,'' Arizona coach Dave Tippett said. ''We pushed hard but we just couldn't bury the one that we needed to get back in the game. That second goal of theirs is kind of a weird bounce to come off the boards that funny way. They got the break and we didn't.''
NOTES: The Ducks are 11-2-4 against Pacific Division foes. ... Anaheim is 13-2-3 in last 18 games against Coyotes. ... Ducks have at least a point in 10 of their last 11 games. ... The Coyotes and Ducks meet once more this season, Feb. 20 in Glendale. ... With an assist on the first goal, Anaheim's Corey Perry is four points shy of 700 for his career. ... Arizona's two straight victories had come at home.
UP NEXT
Ducks: Anaheim hosts St. Louis on Sunday night in the opener of a three-game homestand.
Coyotes: Arizona opens a three-game trip at Edmonton on Monday night.
---
---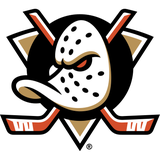 Get more from Anaheim Ducks
Follow your favorites to get information about games, news and more
---