National Hockey League
National Hockey League
Bergenheim continues to spark Bolts
Published
May. 14, 2011 1:00 a.m. ET

Everyone has heard the myth that says lightning never strikes the same place more than once in close succession.
The Tampa Bay Lightning took about a minute to disprove that theory Saturday night at the TD Garden in the opening game of the Eastern Conference finals against the Boston Bruins.
Sean Bergenheim, Brett Clark, and Teddy Purcell all scored within a span of 1:25 midway through the first period as the Lightning bolted out to a 3-0 lead and held on to topple the Bruins 5-2, giving Tampa Bay a 1-0 series lead.
The jolt of electricity that jump-started the Lightning's offense was playoff-hero-in-the-making Sean Bergenheim, whose eight postseason goals now lead the league. For Bergenheim, who scored 14 goals in the entire regular season, it's a welcome result.
"Well, you know, it's a good feeling. But to be honest the best feeling is that we're winning," Bergenheim said. "I think my role has been, the whole year, pretty much the same with the difference that now, obviously, we, as a line, are scoring a little bit more."
While the work ethic has been a constant for Bergenheim throughout the year, smaller changes in his game personally seem to be making a big difference.
"What I've tried to work on lately is to, maybe when I see some situations, I'll take a step back instead of being in the goalie's (face), you know, like right next to the goalie and now it's been working," Bergenheim said.
"It doesn't mean that I'm not crashing the net still. I've got to keep on doing that to help the team. But there's a little bit of a different thing there that I've been trying to do and so far it's worked out. Thanks to my linemates about that, because they're doing a tremendous job."
Lightning coach Guy Boucher, who commended Bergenheim on his recent contributions, also praised the line's play as a whole.
"Certainly [Bergenheim has] had success scoring goals, but if you look at the way the goals have been scored, [Dominic] Moore is always on his plays and [Steve] Downie's there, too," Boucher said. "There's always a beginning and finishers get the glory most of the time. There's a lot of steps in the process that make that happen."
There is no denying that the three-goal burst by the Lightning was the difference on the night, but Boucher also credited his team's ability to keep the intensity and pace on high after gaining the lead.
"I think that's a trademark of our team, we keep pushing," Boucher said. "I thought [Bruins goalie] Tim Thomas made some really, really solid saves when we basically had our hands up on the bench thinking that was a sure goal. So, we pushed but he kept us back in the second period and the beginning of the third period.
"We're not a team that is waiting to win games. We like to push to win games. Obviously, when it's time to play defense, it's time to play defense. When we've got the puck we keep pushing."
Buzz around the league was that the Lightning and Bruins might show some signs of rust as both clubs were coming back after rather long layoffs from second-round sweeps. But as the Lightning's Moore explained, after getting their legs, there was little rust to be had.
"I think it was a tough thing for both teams having that layoff. I think maybe we got a little bit lucky. We got a couple of good bounces early on. That helps a lot," said Moore, who assisted on Bergenheim's goal.
"I think the start of the game, you want to try and come out and play sharp. But at the same time, when you haven't played in nine days, it gets tough. You just kind of have to keep it simple sometimes."
 
---
---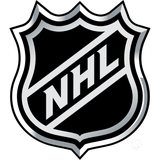 Get more from National Hockey League
Follow your favorites to get information about games, news and more
---