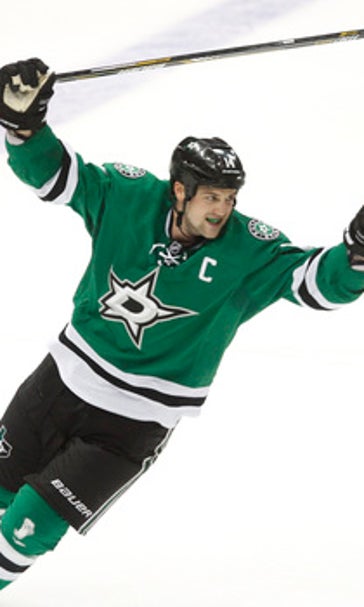 Benn grows as captain, leads West-winning Stars to playoffs
BY foxsports • April 11, 2016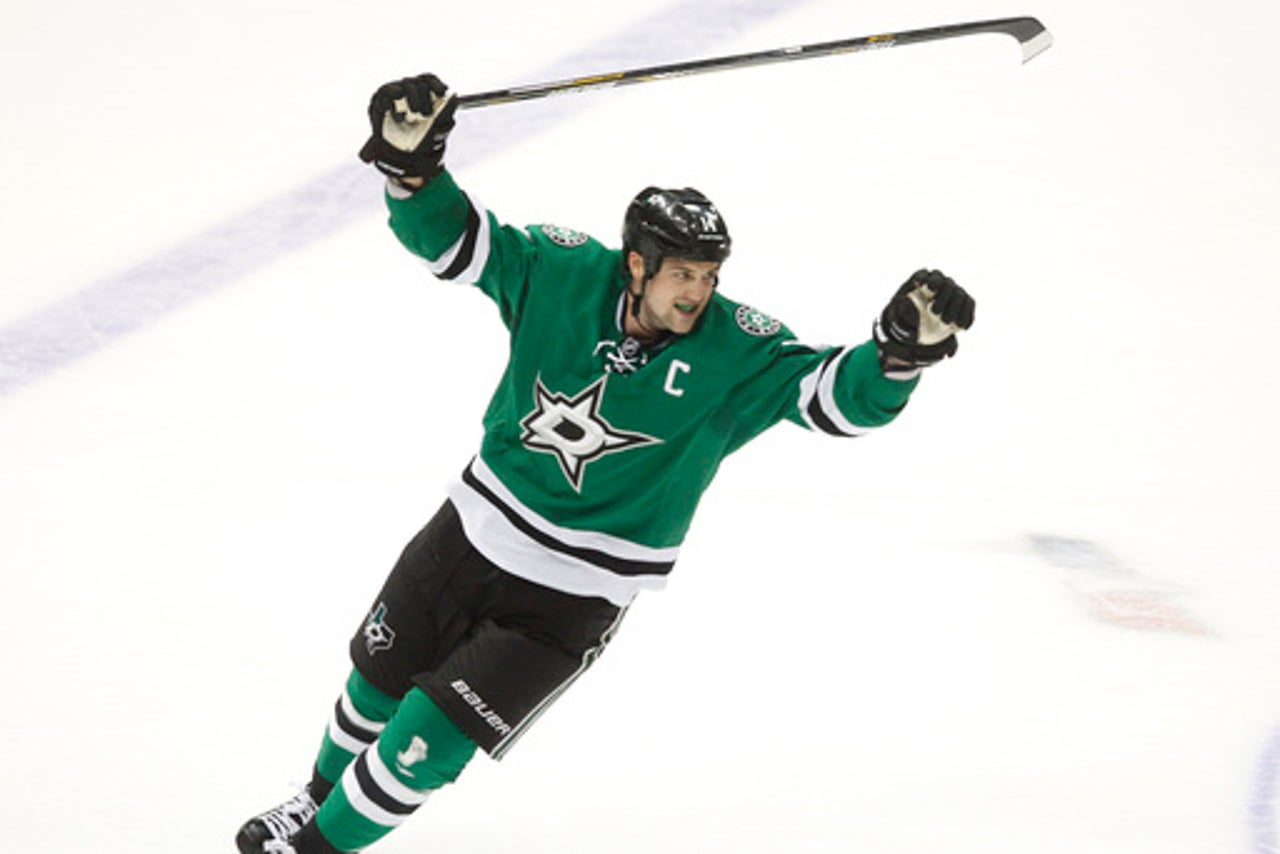 FRISCO, Texas (AP) Jamie Benn sat at his locker after a light practice, turned a ballcap backward and waited for reporters to start asking about what will soon be just the second trip to the playoffs for the Dallas captain.
The answers were short and delivered in a soft tone that doesn't change much. Same old Benn, although even he is willing to acknowledge that he's growing more comfortable with everything that accompanies wearing the ''C.''
It's showing on the ice for the Stars, who enter the playoffs as the top seed in the Western Conference for the first time in 13 years, when Mike Modano was the face of hockey in a southern city still relatively new to the sport.
Dallas opens the playoffs Thursday night against Minnesota, the original home of the Stars franchise before they left in 1993 with a young Modano in tow.
And now the Stars just might have the closest thing to a franchise leader since the highest-scoring American-born NHL player was delighting fans with his fast skating and his wide smile.
''I think it's generally heading in that direction,'' said Modano, whose last season with the Stars was Benn's first in 2009-10.
''They've got a great nucleus, somewhat like we were when we were all 25, 26 at the time. And we were going to be together a long time. They have finally the same thing here going on.
''Obviously it circles around Jamie.''
Three years ago, new general manager Jim Nill hired coach Lindy Ruff, and they inherited a team without a captain after Brenden Morrow was traded during the previous season.
Benn certainly wasn't the vocal type, but it didn't take the new leadership long to settle on him. He turned 24 that summer, and this much Nill knew: Benn was one of the game's young offensive stars and probably would be in Dallas for a long time.
''I just thought it's time for him to grow into that role a little bit,'' Nill said. ''You have to learn it. And I think the team needed it. At that time, we're trying to find a direction and sat down with him and said, `It's time for you. It's your team. It's time to grab it.'''
Benn might have been quiet - and still might be. But he had no doubt he was ready.
''It was the right time, even though I was still pretty young,'' Benn said. ''I've had a lot of fun with it, and it's pretty easy being a captain for a great group of guys.''
The Stars ended a five-year playoff drought in Benn's first season as captain, but underachieved last year and ended up missing the postseason again.
It wasn't much of a consolation to Benn that he made an improbable run to the Art Ross Trophy as the NHL's leading scorer, getting three goals and an assist on the final day of the regular season to overtake John Tavares and Sidney Crosby.
Then he went to the awards ceremony during the offseason.
''It was an eye-opener for me, made me feel like I was an elite player,'' said Benn, who scored 89 points this season - two more than last season - and fell four points shy of Modano's Dallas franchise record. ''And obviously I've got a lot of belief in myself.''
That confidence isn't the only thing Benn hides with his stoic demeanor.
Nill also sees a dry wit behind closed doors.
Benn has left an impression even with the more experienced of several key players Nill acquired in trades and free agency trying to get the Stars back among the elite franchises a decade after the organization lost its footing.
''Even in the two years that I've been there, I've seen him grow and seen him gain confidence,'' said forward Jason Spezza, who spent his first 11 seasons in Ottawa before a trade that brought him to Dallas. ''He's a pretty outgoing guy with us. I think he can be soft-spoken at times. But he knows when he has to say things.''
Benn doesn't have the smile of Modano - or at least he doesn't show it the way the former franchise icon did. But this season he joined Modano as the only 40-goal scorers since the Dallas move 23 years ago.
And he didn't shrink in the only playoff series of his career. Benn scored four goals in a six-game loss to Anaheim two years ago.
The scoring alone is enough for his teammates to follow his lead, and that includes Tyler Seguin.
Seguin won a Stanley Cup with Boston when he was 19, and went to the finals again two years later. He had the potential to grow into a leading role, but leaves no doubt who has it now.
''He's our captain, our leader,'' Seguin said. ''He had to really mature and grow pretty quickly, definitely on the ice, especially off the ice. He went from being more of a quiet guy to a guy that's very vocal and knows that the guys look up to him.''
---
---